Do you want an exquisite steak dinner with a wine list to die for, delectable sides and desserts, and outstanding service? There's no need to worry. If you're looking for a romantic night out or want to treat yourself (you deserve it), there are some fantastic steakhouses in Virginia. Therefore, we have compiled a list of Virginia's top steakhouses, so you don't have to guess.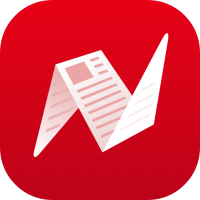 Byrd and Baldwin Brothers Steakhouse 
A traditional, upscale steakhouse within a historic 1906 Norfolk building is the Byrd and Baldwin Brothers Steakhouse. A turn-of-the-century exterior masks a stunningly modern interior. Our all-natural beef steaks are served with fine wine from the cellar. With items like escargot, caviar, and wagyu rib eye tomahawk cuts, Byrd and Baldwin Steakhouse is primarily for special occasions. 
Location: 116 Brooke Ave, Norfolk, VA
Website: https://www.byrdbaldwin.com/menu-feed
Phone: 757-222-9191
Store Hours: Daily 5–8:30pm
River Stone Chophouse 
Suffolk, Virginia, River Stone Chophouse celebrates its ninth anniversary this year and has carved out a name for itself in Hampton Roads with its superb steaks, seafood, and raw bar. The restaurant's smoked strips, deviled crab dip, and live lobsters are among its specialty items, as are its "best ambiance," "best service," and "best wine list." It also offers casual fare at its separate bar, such as deviled crab dip. 
Location: 8032 Harbour View Blvd, Suffolk, VA
Website: https://www.riverstonechophouse.com/
Phone: 757-638-7990
Store Hours: Mon-Sat 3–10pm
Opus 9 Steakhouse 
"Best of the 757," Platinum Plates Awards, and "Best of Williamsburg" Winner are just some of the accolades that Opus 9 Steakhouse of Williamsburg, Virginia, has earned over a decade. A large portion of the dinner menu includes seafood, along with various steak cuts. Opus 9 boasts casual elegance, "club-like sophistication" among "plush booths" and large tables. Each steak is served with a side dish of your choice. There are many uses for Opus 9 when in Williamsburg. They both hold the distinction of being winners, either Opus 9 or Hondo's Only Prime. 
Location: 5143 Main St, Williamsburg, VA
Website: https://opus9steakhouse.com/
Phone: 757-645-4779
Store Hours: Daily 11am–2:30pm, 4:30–10pm
Local Chop and Grill House 
A beautiful sight to behold is the Local Chop and Grill House in Harrisonburg, Virginia. On the first floor of the converted building, the Local Chop and Grill House occupies a space formerly a Produce Exchange and Seed company. There's something for everyone on the menu, whether you're dining in the dining room or enjoying a casual evening at the bar. You will find New York strip steak, filet mignon, rib eye, and sirloin among the selections. Yukon gold fries and house-made peach ketchup are perfect with duck-fat fried fries.  
Location: 56 W Gay St, Harrisonburg, VA 
Website: https://www.localchops.com/
Phone: 540-801-0505 
Store Hours: Mon-Sat 5–10pm
Piedmont Steakhouse 
In Culpeper, Piedmont Steakhouse occupies a historic brick building from the 1890s. The interior of the hotel still reflects the ambiance of the historic location. Bar and lounge areas are available on the primary and balcony levels. 
In the heart of downtown Culpeper, Piedmont Steakhouse is nestled in a late 19th-century historic building. In addition to the incredible atmosphere, the service brings it all together. As well as that, they offer some of the best steaks in the state. The bone-in ribeye we recommend is paired with a wine pairing and loaded potatoes. 
Location: 110 E Cameron St, Culpeper, VA 
Website: https://piedmontsteakhouse.com/
Phone: 540-825-4444
Store Hours: Mon-Fri 11am–2pm, 5–9pm
These top spots offer multiple types of meat and sides to satisfy any palate, regardless of whether you like red meat or not. Steaks, however, are pretty delicious! What is your favorite steakhouse? Can you think of any restaurants we have missed? Comment below if you have any suggestions!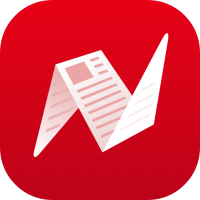 This is original content from NewsBreak's Creator Program. Join today to publish and share your own content.