You'll find sizzling steakhouses all over Utah. Whatever your budget or taste, you can find a restaurant in the Beehive State that will suit you. There are several steakhouses to choose from whether you are craving ribeye or t-bone, sirloin, or fillet.
Asado Argentinian Grill
When it comes to meat, Argentina is known for its quality steaks, and Asado Argentinian Grill fits into that category. You can get their steak for only $16. Make sure you order some empanadas and their mint pineapple beverage to wash it all down. In Orem, you can sample Argentine steak at the Asado, which is world-famous for its steaks. In addition to traditional Argentian appetizers and desserts, the meat here is the star of the show. Choose the Argentian bbq for the complete belly-busting experience. 
Location: 360 S State St #153, Orem, UT
Website: http://asadoutah.com/
Phone: 801-492-5700
Store Hours: Mon-Thurs 11am–9pm / Fri-Sat 11am–10pm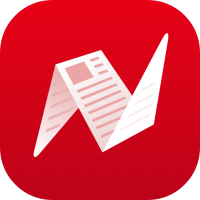 Anasazi Steakhouse
Hot stones are used for cooking the meat at Anasazi Steakhouse, a restaurant that offers different steaks at different prices. The meat can be cooked to your liking there. The restaurant offers meat lovers a unique way to enjoy steak. If you are in for the best steak experience of your life, Anasazi Steakhouse is the best place for you! Book your reservation now!
Location: 1234 W Sunset Blvd, St. George, UT
Website: https://www.anasazisteakhouse.com/
Phone: 435-674-0095
Store Hours: Mon-Thurs 5–9pm / Fri-Sat 4–9:30pm
Maddox Ranch House 
There's nothing quite like the traditional beef steaks served at Maddox Ranch House, a famous restaurant in Northern Utah. Maddox Ranch House offers an excellent steak dinner experience using locally sourced meat and a long-standing tradition.
It has been a family favorite in Perry, Utah, since 1949, when Maddox Ranch House first opened. The staff at Maddox greet you with a friendly welcome and serve traditional steaks from local sources at very reasonable prices. If you're looking for something a little different, there are also American bison steaks available. If you are eating homemade pie, make sure to wash it down with some old-fashioned soda.
Location: 1900 S Hwy 89, Perry, UT
Website: https://maddoxfinefood.com 
Phone: 435-723-8545
Store Hours: Tues-Sat 11am–9:30pm / 
Rusty's Ranch House 
A place like Cedar City is a great place to escape from everything while remaining convenient. As a result, Rusty's Ranch House pampers you with down-home cooking and the feeling of being at a real ranch house.
Rusty's in Cedar City offers wholesome home-style cooking in an environment that resembles a ranch house. Rusty's offers a warm, friendly welcome alongside spectacular views of the mountains and delicious steak, seafood, and barbecue dishes. There is a wide selection of words on the menu, so even the most discriminating eater will find something to enjoy. It's a winner when you pair steak with coconut shrimp and top your sweet potato with marshmallows and brown sugar. The meal is complete with dessert!
Location: 2275 UT-14, Cedar City, UT
Website: https://rustysranchhouse.com/
Phone: 435-586-3839
Store Hours: Mon-Sat 5–10pm
The Foundry Grill  
The Foundry Grill in Utah is known for its 'wow factor when it comes to steak restaurants. Despite its mountainous location, the space is beautiful and crafted sympathetically to its surroundings. The large windows and wooden floors invite the outside in. The Foundry Grill serves fresh foods cooked to order and brim with wonderful seasonal flavors for breakfast, lunch, and dinner. There are steaks on the dinner menu, including ribeyes, strips, filet mignon, buttermilk mashed potatoes, grilled broccolini, and porter sauce. Crisp, salted fries are also highly recommended. They are so moreish.
Location: 8841 N Alpine Loop Rd, Sundance, UT
Website: https://www.sundanceresort.com
Phone: 866-932-2295 
Store Hours: Mon-Wed 11:30am–4pm, 5–9:30pm / Thurs 8–10am, 11:30am–4pm, 5–9:30pm / Fri-Sat 8–10am, 11:30am–4pm, 5–10pm / Sun 10am–4pm, 5–9:30pm
Please share your favorite with our readers if I've missed it!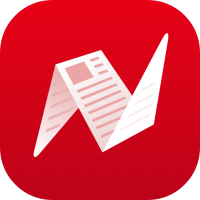 This is original content from NewsBreak's Creator Program. Join today to publish and share your own content.