amirali mirhashemian/Unsplash
There is nothing better than a good steak, except perhaps another good steak. Several delicious steakhouses may be found in Tennessee, each of which is worth multiple visits. Nonetheless, we've managed to reduce the number of steakhouses on our list to just five to save paper. You can find a steak lover's dream restaurant at any one of these places. If you have the time during your vacation, you should visit each. The following are 5 of the best steakhouses in Tennessee:
Alamo Steakhouse
Alamo Steakhouse opened Tennessee grille Bennett's Pit BBQ in 1991. The company operates 11 restaurants in Pigeon Forge, Sevierville, and Gatlinburg, with seven distinct concepts. A hand-cut and seasoned aged steak are served at the Alamo Steakhouse, which is then grilled over an oak fire to seal in all its juices and natural flavors. The company grinds its burgers and makes all of its soups, sauces, and gravies. They also serve hand-breaded mozzarella sticks if you are extra hungry. The cheesy classics are served with marinara sauce and are popular with tourists and locals alike.  
Location: 3050 Parkway, Pigeon Forge, TN 
Website: https://www.alamosteakhouse.com/
Phone: 865-908-9998
Store Hours: Mon 3–9pm / Tues 3am-9pm / Thurs, Sun 11am–9pm / Fri-Sat 11am–10pm
Brazeiros Churrascaria 
Churrascaria Braseiros serves Brazilian steaks. Brazeiros Churrascaria is an upscale steakhouse restaurant with a festive atmosphere in Knoxville, TN. Among the menu options offered at the restaurant are gourmet cheeses, charcuterie, vegetarian fare, and meatless options. They serve 15 other meat cuts, including pork, lamb, chicken, and sausage, to their customers who have access to all 16 amounts. 
Location: 6901 Kingston Pike, Knoxville, TN 
Website: www.brazeiros.com 
Phone: (865) 247-0295
Store Hours: Mon-Thurs 4–10pm / Fri-Sat 12–10pm / Sun 12–9pm
Capitol Grille
It takes classic Southern fare and gives it a new twist at Capitol Grille. A world-class cocktail list and fantastic dry-aged steaks are part of a dining experience unlike any other. Get prepared filet mignon with grilled asparagus and mac n' cheese. It is heaven. 
Capitol Grille has been a unique place in Nashville since we opened our doors in 1910. With over 40 years of experience, Capitol Grille is the only remaining example of Southern simplicity at its best.
Location: 231 6th Ave N, Nashville, TN
Website: https://www.capitolgrillenashville.com/
Phone: 615-345-7116
Store Hours: Mon-Thurs 7–11am, 11:30am–2pm, 5–10pm / Fri-Sun 7–11am, 11:30am–1:30pm, 5–10pm 
Cherokee Grill 
Gatlinburg's premier steakhouse offers an upscale mountain lodge atmosphere at the Cherokee Grill. The Fried Calamari, topped with Asiago, marinara, and mustard sauce, is a great way to start your meal. All the main food preparation methods there are exceptional, from burgers to sandwiches to steaks; nothing can go wrong. If you want to save money on wines and microbrews, come during happy hour. 
It features an exterior built from stone and brick and an interior accented with granite and walnut and is Gatlinburg's premier steakhouse.
Location: 1002 Parkway, Gatlinburg, TN
Website: https://cherokeegrill.com/
Phone: 865-436-4287
Store Hours: Mon-Thurs 4–10:30pm / Fri 4–11pm / Sat 12–11pm / Sun 11am–9pm
Ye Olde Steak House 
We offer flame-grilled steaks and housemade desserts at Ye Olde Steak House, a casual, family-owned restaurant since 1968. After finding the ideal location for a steakhouse, Bunt King told his wife Helen that he had opened the restaurant in 1968. They serve their delicious menu with homemade salad, hot homemade bread, and your choice of side dishes. Football fans at the University of Tennessee are particularly familiar with the steak house. Woodshed Potatoes are a must-try. 
Location: 6838 Chapman Hwy, Knoxville, TN 
Website: https://www.yeoldesteakhouse.com/
Phone: (865) 577-9328
Store Hours: Mon-Sat 4-9pm
Visit the steakhouses listed above for the best steak! Let us know if you have better recommendations for Tennessee's best steakhouses!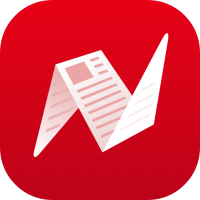 This is original content from NewsBreak's Creator Program. Join today to publish and share your own content.