Aside from endless prairies, some of the best steakhouses can be found here as well. There are tons of great steak restaurants in South Dakota, so if you want to eat one, you can. Meat lovers will be more than satisfied with the mouthwatering steaks on these restaurants' menus. Try these 5 steakhouses the next time you want a REAL steak:
Cattleman's Club Steakhouse
It's easy to fall in love with the Cattleman's Club Steakhouse when you see the Missouri River, enjoy old-fashioned hospitality, and enjoy the best steak in South Dakota. The restaurant prides itself on serving the highest quality USDA choice cuts that are seasoned and charred perfectly. Then, try their signature cut porterhouse and the crispy fried dill pickle chips.
Cattleman's Club Steakhouse produces great steaks only by using the finest black Angus, aged in-house, personally cut by chefs each day, and seasoned with special seasoning. Many choices include bone-in rib eye, bone-in T-bone, bone-in porterhouse, bone-in New York strip, ground sirloin, Ron's Pile, and six-ounce filet mignon. 
Location: 29608 SD-34, Pierre, SD
Website: www.cattlemansclub.com
Phone: 605-224-9774
Store Hours: Tues-Sat 5–10pm
Morrie's Steakhouse 
You can expect great food, hand-crafted cocktails, and exceptional service at Morrie's Steakhouse. Would you like to enjoy a fine dining experience with a loved one or treat yourself? White linens galore, a world-class staff, a delectable gourmet menu, an impeccable wine list distinguish Morrie's steakhouse. Drink a cocktail or two before you feast on one of our legendary steaks like the bone-in Tomahawk Wagyu ribeye. 
Location: 2507 S Shirley Ave, Sioux Falls, SD
Website: https://www.morriessteakhouse.com/
Phone: 605-362-8125
Store Hours: Mon-Sat 5–9pm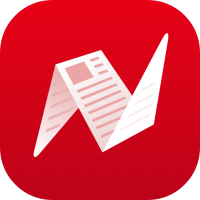 Hartford Steak Co. Tavern  
In this warm and inviting steakhouse, you will find delicious steaks in a relaxing atmosphere. Known for their simple, straightforward menu, they have a slow-food mentality that makes dinner feel like home. Don't forget to save room for their caramel pecan cheesecake after you've devoured their delicious filet mignon or prime rib. 
Despite selling steaks, Hartford Steak Company's food is delicious, despite its modest appearance. If you're looking for steak and how it's prepared to your liking, their scrumptious steaks will never disappoint. It's worth the drive just for their filet, and the rest of their menu is also delicious. The food in this restaurant is fantastic not matter what the outside looks like! 
Location: 709 N Mundt Ave, Hartford, SD
Website: https://www.hartfordsteakcotavern.com/
Phone: 605-528-6185
Store Hours: Wed-Sat 5–9pm / Sun-Tues 5–8pm
Starfish Steak and Smoke 
Its wood architecture, warm lighting, and comfy cabin atmosphere create the perfect atmosphere for a cozy steakhouse. Beyond the western ambiance, you'll find an incredible array of appetizers and desserts to enhance your steak dinner. You can choose from a variety of hand-cut cowboy cuts grilled to perfection over hickory wood. 
The steaks at Starfish Steak & Smoke are hand-cut and grilled over hickory wood. The area evokes South Dakota's turbulent past with its bison head mounts, exposed logs, rustic memorabilia, and historic photographs. 
Location: 701 N 5th St, Spearfish, SD 
Website: https://www.facebook.com/steerfish/
Phone: 605-717-2485
Store Hours: Mon-Thurs 11am–9pm / Fri-Sat 11am–10pm
Dakotah Steakhouse 
The Dakota Steakhouse has roots in the Black Hills. Although steak may be the restaurant's specialty, other items include buffalo, walleye, and elk. We only use the best quality beef for the steaks, from USDA prime to choice grades. A minimum of 30 days is required for all onsite aging. You will find top sirloin, flat iron, dry-aged prime ribeye, Kansas City strip, cowboy bone-in ribeye, filet mignon, and Coulotte steak in this establishment.
Location: N Elk Vale Rd, Rapid City, SD
Website: https://www.dakotahsteakhouse.com/
Phone: 605-791-1800
Store Hours: Mon-Sat 4–9pm
After looking at all of these, I'm super hungry! If you were to eat steak out, where would you go? Do you think I missed any areas that should be on the list?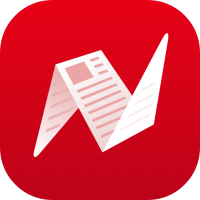 This is original content from NewsBreak's Creator Program. Join today to publish and share your own content.