There are 16 different cuts of this popular dinner food, and it can be flavored and cooked in (maybe) hundreds of different ways? It's steak, of course. Whenever you hear the word steak, you immediately begin to envision juicy, tender cuts of beef, especially when freshly baked potatoes, vegetables, salad, and rolls are served alongside. If you are looking for excellent steakhouses and chophouses, you will find countless in Palmetto State. Feeling hungry yet? Check out one of these five steakhouses in South Carolina:
Oak Steakhouse 
The Oak Steakhouse is a romantic restaurant and a historical bank building oozing with elegance and romance. Along with an unbeatable atmosphere, their valid claim to fame is the beef. Oak Steakhouse prides itself on offering only the best in locally sourced beef and sustainable seafood. Therefore, you need to try the filet mignon alongside the crab cakes with jumbo lumps.
Location: 17 Broad St, Charleston, SC 
Website: https://www.oaksteakhouserestaurant.com/
Phone: 843-722-4220 
Store Hours: Tues-Thurs 4–10pm / Fri-Sat 5–11pm
Chuck's Steak House 
Known for its delicious steak dinners since 1979, Chuck's Steak House isn't about to stop. The restaurant specializes in hand-cut and prime beef cuts. They cook Angus to perfection on their 14 oz New York strip. A wine pairing and shrimp scampi appetizer are also recommended. Steaks here are hand-cut daily from Certified Angus Beef. Such information is hard to come by. The company is independent and locally owned.
Location: 9695 N Kings Hwy, Myrtle Beach, SC 
Website: https://www.chuckssteakhousemb.com/
Phone: 843-449-7611
Store Hours: Daily 4pm–12am
Crane's Tavern and Steakhouse  
Steak lovers need to look no further than this upscale and sophisticated steakhouse to satisfy their carnivorous urges. The restaurant offers friendly service and a charm that makes Crane's a popular date-night destination. We start the evening with baked oysters and finish it with a 12 oz ribeye. Be sure to indulge in the white chocolate blueberry cheesecake, as well.
The restaurant offers only USDA Prime steaks, ensuring every dish is top-notch. Many dishes like mushroom ravioli, ossobucco, and pan-fried chevre are available for more refined palates.
Location: New Orleans, Hilton Head Island, SC 
Website: https://www.cranestavern.com/
Phone: 843-341-2333
Store Hours: Daily 5–9:30pm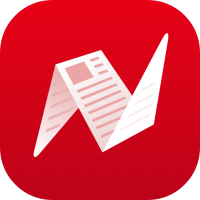 Rioz Brazilian Steakhouse 
Head to Rioz Brazilian Steakhouse in South Carolina for a taste of Rio. Known for its incredible meats carved tableside in true Brazil fashion, this upscale churrascaria is a Brazilian tradition. In the name of Brazilian dining, you can choose from over 15 carefully selected cuts of beef, pork, and lamb. You can order the feeds one option, and you'll get to choose from three different types of meat.
At Rioz, international flavors combine to create an unforgettable experience. You won't go hungry here with their variety of steaks, pork, lamb, chicken, polenta, and fried bananas served tableside, plus their sushi, salad, and more acclimated flavors.
Location: 2920 Hollywood Dr, Myrtle Beach, SC
Website: https://www.rioz.com/
Phone: 843-839-0777
Store Hours: Daily 4–10pm
Peddler Steakhouse  
South Carolina's Peddler Steakhouse has been serving top-notch steaks and superb hospitality for more than 50 years. The restaurant offers a variety of prime cuts that have been perfectly seasoned and grilled, and they also have a great wine list to match. For the ultimate t-bone steak experience, order the 20 oz steak and pair it with a bottle of the best red on hand. Great staff and good service are some of the best things about The Peddler. It can be a little pricey but worth a try.
Location: 2000 Poinsett Hwy, Greenville, SC
Website: https://www.thepeddlersteakhouse.com/
Phone: 864-235-7192 
Store Hours: Mon-Thurs 6–9:30pm / Fri-Sat 5–10:30pm
Is there anything more you want to see in South Carolina now that you've seen everything it has to offer? Isn't your next steakhouse trip a guided tour of each one? South Carolina does it better than anyone else. My colleagues are the best cooks in town, and I'm not biased at all! What's your favorite steakhouse? Do you have your secret, or does it fall under any of those categories? Leave a comment below!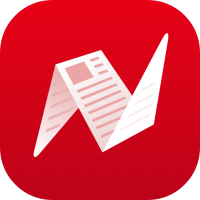 This is original content from NewsBreak's Creator Program. Join today to publish and share your own content.