Do you want to have the best steak dinner money can buy in Pennsylvania? In the Quaker State, you will find everything from cozy country-style eateries to expensive fine-dining options. There are some great steakhouses to choose from in Pennsylvania, no matter the occasion. Check them out below:
Barclay Prime 
Prepare yourself for an unforgettable steak experience and choose the knife that suits you best in the elegant Barclay Building, a mixed-and-matched menu featuring steaks, sides, and sauces. Acclaimed chef Stephen Starr runs a big name in the food industry, Barclay Prime. However, Barclay Prime goes beyond its notoriety to offer exquisite steaks and seafood amidst a charming atmosphere. Try their chilled lobster cocktail and pair it with an actual cocktail.
Location: 237 S 18th St, Philadelphia, PA
Website: https://barclayprime.com/
Phone: 215-732-7560
Store Hours: Daily from 5-10pm
1700 Restaurant 
With 1700 Restaurant, you will enjoy a unique dining experience in Harrisburg that is elegant and cozy. The spot gets an easy addition to our list when you combine incredible service with beautiful surroundings. For special events, such as wine dinners, check their website.  
You can find 1700 Degrees near the edge of fine dining and casual dining. There are all your steakhouse favorites at this quaint Harrisburg gem, which makes it an excellent place for a relaxing date or a weeknight dinner. The first thing you should order is their oysters on the half shell. 
Location: 1 N 2nd St, Harrisburg, PA
Website: https://www.1700restaurant.com 
Phone: 717-237-6400
Store Hours: Mon-Sat 5–9pm
Butcher & Singer 
If you need a steak fix in Philly, stop by Butcher & Singer Steakhouse. With a raw bar and legendary cocktails, the restaurant also has some of the best steaks in the state. Try the king crab cocktail and a wine pairing to start your night.
Although Notcher and Singer isn't your typical steakhouse, the perfectly grilled filet at this restaurant makes it a standout. From the delectable rabbit and dumplings to the Sunday gravy small plate, the rest of the menu can whet the appetite of a carnivore.
Location: 1500 Walnut St, Philadelphia, PA 
Website: https://butcherandsinger.com/
Phone: 215-732-4444
Store Hours: Sun-Thurs 5–10pm / Fri-Sat 5–11pm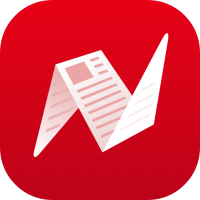 Ipanema Steakhouse 
Ipanema Steakhouse is the place to go if you want all-you-can-eat meat sliced on the spot by roaming waiters. This is an excellent choice for a special celebration or a lively date night, and this Scranton spot offers a classic churrascaria menu and an energetic atmosphere. Churrascarias, or Brazilian steakhouses, are known for their rodizio-style service that elevates the dining experience. It's pretty much impossible to have a bad meal at the Ipanema Grill, where it's, as they say in Brazil, Bon appetite! With so many options for you to choose from, there are more than 12 different types of meats carved tableside for your convenience.
In addition to being a steak house, Ipanema Grille is a Churrascaria, a hearty Brazilian meal. How do you interpret this? There are three things to consider: quantity, quality, and variety! The unique way they serve fire-roasted meats on skewers and carve them at the table provides an excellent selection and a fun dining experience. 
Location: 1911 Main Ave., Scranton, PA
Website: http://www.ipanemagrille.com/
Phone: (570) 558-0742
Store Hours: Sun, Tues-Thurs 5-9pm / Fri-Sat 5-10pm
White Owl 
Anyone who asks will tell you that the White Owl is the best steakhouse in Beach Lake. There are many reasons to visit this restaurant, including delicious certified Angus beef and zesty seafood. You will enjoy the relaxed environment and the homey atmosphere, which allows you to relax and enjoy your meal with good company.
Despite not being well known, the White Owl is truly a great restaurant. A Beach Lake restaurant that offers both delicious steaks and seafood dishes, as well as an incredible pasta dish for vegetarians, is a world-class establishment.  
Location: 318 Welcome Lake Rd, Beach Lake, PA
Website: http://www.thewhiteowlsteakhouse.com/home.html
Phone: 570-729-7000
Store Hours: Mon-Thurs 4–10pm / Fri 4pm–12am / Sat 12pm–12am / Sun 12–10pm
The steak restaurants in Pennsylvania are mouthwatering. What can you say about them? Let us know in the comments below!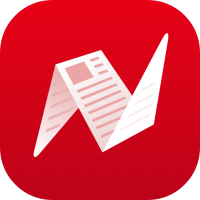 This is original content from NewsBreak's Creator Program. Join today to publish and share your own content.