Are you looking for a steakhouse to take your date on a date? May you simply be looking to mark a special occasion or treat yourself to a little something? Regardless of your choice, Oregon has a lot to offer. In addition to a sizzling steak and great wine and cocktail pairings, there are many cozy country-style restaurants and expensive fine dining establishments. These are our favorite steakhouses in Oregon. 
Ringside Steakhouse 
Ringside Steakhouse is one of Portland's premier steakhouses since 1944, receiving recognition for its steaks, wines, and other services. The popular onion rings at this restaurant are the perfect way to start your meal. Stylish waiters are available for your every need. Angus Natural Beef and USDA Prime Steaks are aged in one of Portland's only on-site dry-aging rooms for a minimum of four weeks.
Providing a 10,000 bottle wine cellar and an old-school steakhouse atmosphere, this steakhouse is perfect for those in need of a steak fix. The family-owned eatery has been the best in Portland for more than 75 decades, thanks to its unmatched service, delicious menu items, and unmatched atmosphere. The onion rings there are legendary. We recommend the NY strip steak from either USDA Choice, Prime, or Prime Dry Aged options. Wine pairings can be requested from the cellar.
Location: 2165 W Burnside St, Portland, OR 
Website: https://www.ringsidesteakhouse.com/
Phone: 503-223-1513
Store Hours: Wed-Fri 5–10pm / Sat-Sun 4–10pm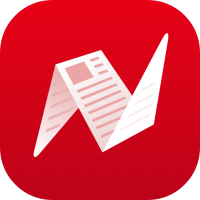 Haines Steakhouse 
A friendliest and most comfortable dining room, a full-service bar, banquet facilities, savory steaks, fresh seafood, a fresh salad bar, juicy burgers, and gourmet desserts are features of Haines Steakhouse in Haines, Oregon. Do you have trouble making a decision? Steakhouse Combo Sampler is an excellent way to start. Prime rib, barbecue ribs, and smoked brisket are included.
Haines Steak House combines country charm with comfortable ambiance and hearty food. An old-west charm and stellar hospitality distinguish this hidden gem. They have popcorn shrimp and spicy buffalo wings to get you started. After the 20-ounce t bone, serve it with baked potatoes.
Location: 910 Front St, Haines, OR
Website: https://hainessteakhouse.com 
Phone: 541-856-3639
Store Hours: Wed-Fri 4:30–8pm / Sat 3:30–8pm / Sun 12:30–8pm
Rudy's Steakhouse 
A classic, relaxed steakhouse with views of the golf course and an atmospheric fireplace, Rudy's Steakhouse is a classic. They cut all of their steaks every day. All of your favorite cuts of steak are available, including filet mignon, prime sirloin, and the New York strip.
Rudy's Steakhouse is the best in Salem, according to anyone who asks. You can enjoy traditional steakhouse fare at this Oregonian gem. Try their excellent seafood apps such as fried oysters, calamari, and crab cocktail to start your evening. Then order the NY strip steak and ask for it oscar style with some crab and bearnaise.
Location: 350 Chemeketa St NE, Salem, OR
Website: https://rudyssteakhouse.com/
Phone: 503-399-0449
Store Hours: Sun-Thurs 11am–11pm / Fri-Sat 11am–12am
Broadway Saloon 
The Broadway Saloon in Beaverton, Oregon, is a repurposed jail that serves as a dining room. During the early 1860s, Samuel Langhorne Clemens began publishing under the pen name Mark Twain in Virginia City, Nevada, a western mining town. The restaurant offers breakfast, lunch, and dinner. A selection of potato and house salad is included with all dinners. A steak can be had for a reasonable price.
Location: 12434 SW Broadway St, Beaverton, OR
Website: https://www.facebook.com/broadwaysaloon
Phone: 503-641-7474
Store Hours: Daily 8am–2:30am
Barney Prine's Steakhouse and Saloon 
It is a classic old west-themed steakhouse, which may be rustic and charming or may not be exactly what you are looking for. However, if you're looking for good food at a restaurant that doesn't take itself too seriously while celebrating its western heritage, then Barney's might be the perfect place for you. A hand-cut steak is served at Barney's, which is open for lunch and dinner. 
Location: 389 NW 4th St, Prineville, OR
Website: https://barneyprines.com/
Phone: 541-447-3333
Store Hours: Wed-Sun 4–9pm
I can't believe how much meat is in that. Our mouths are watering. Would you mind sharing where you enjoy good old-fashioned steak dinners?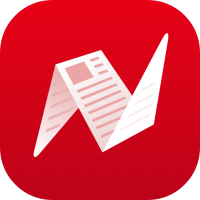 This is original content from NewsBreak's Creator Program. Join today to publish and share your own content.