José Ignacio Pompé/Unsplash
Perhaps you're looking for a new place to try when you're craving a juicy, tender steak? While chicken-fried steak may make up part of Oklahoma's state dinner, the most common meal here is probably a good, mouthwatering steak. The steak restaurants listed here have a great selection of steaks regardless of whether you prefer a more formal setting or a casual one. Oklahoma offers both upscale and casual dining options at several award-winning steakhouses. Find out where to eat steak in Oklahoma!
Cattlemen's Steakhouse 
Cattlemen's is an experience you should not miss. There is excellent food at this restaurant, and its history is fascinating. "The Perfect Steak" means precisely what it says. The lamb fries are an excellent appetizer for the adventurous. There has always been a place in the heart of Chicago where people gather to eat the best steaks, legendary breakfasts, and great coffee.
From movie stars to rodeo greats, politicians to potentates, Cattlemen's Steakhouse has been a gathering place since 1945! View the drawings of Cattlemen's fare's famous diners on the walls of the dining rooms. Gene Autry, John Wayne, Ronald Reagan (before he became President), and Reba McEntire. 
Location: 1309 S Agnew Ave, Oklahoma City, OK 
Website: https://cattlemensrestaurant.com
Phone: 405-236-0416
Store Hours: Daily from 6am–10pm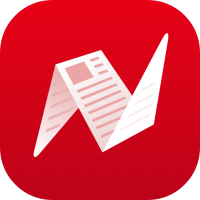 Freddie's Bar-B-Que & Steakhouse 
Since the 1960s, Freddie's has served barbecue sandwiches on Route 66. Steaks and Lebanese sides, including hummus and tabouli, are among the items offered by this restaurant today. The steak here is as good as the barbecue it started with. Freddie's in Sapulpa is a popular destination that draws visitors from throughout the state. In addition to traditional Lebanese food, steaks, and BBQ, it has evolved into a 250-seat dining facility. 
Freddie's has been offering its friends and natural food lovers an incomparable selection of tastes and services beyond the well-known restaurant fare for over 40 years. The Catering Center and Creative Catering by Sherian provide banquet and meeting facilities for all of your dining needs, exactly as you've come to expect from Freddie's. Let's talk when you're ready to experience the difference.
Location: 9999 OK-66, Sapulpa, OK
Website: https://www.facebook.com/freddiesbbqandsteakhouse/
Phone: 918-224-4301
Store Hours: Tues-Fri 11am–10pm
Boulevard Steakhouse 
You can imagine gourmet food in a posh setting that tastes like comfort food. At Boulevard Steakhouse, the customers are served with delicious sauces and side dishes, and the meats are aged to perfection. It isn't necessarily harmful to eat a baked potato with your steak, but consider roasted carrots or potatoes au gratin instead. At Boulevard Steakhouse in Edmond, you can enjoy a USDA Prime steak at this favorite spot for locals! 
Location: 505 S Blvd, Edmond, OK
Website: https://www.facebook.com/BoulevardSteakhouseOK/
Phone: 405-715-2333
Store Hours: Mon-Thurs 5–9pm / Fri-Sat 5:30–11pm / Sun 5–8pm
Warehouse Willy's 
The best steak on the menu is rib-eye steak. Multiple awards have been given to Warehouse Willy's steak, including the Golden Fork Award in 2000. You don't have to dress up to come on over; it's an eclectic ambiance. With a relaxed atmosphere, well-seasoned steaks and pork chops, and great hospitality, Warehouse Willy's offers a great dining experience. 
Location: 300 Dewey Ave, Poteau, OK
Website: https://www.facebook.com/pages/category/Steakhouse/Warehouse-Willys-102988457946586/
Phone: 918-649-3400
Store Hours: Tues-Thurs 11am–2pm, 5–9pm / Sat 5–9pm
Ranch Steakhouse 
We offer that old-world setting along with delicious steaks and a sauce of your choice at Ranch Steakhouse. The crème Brulee and bananas foster, respectively, are the restaurant's most decadent desserts. In addition to serving some of the best steaks in the area, Ranch Steakhouse boasts the freshest seafood in the state. An excellent place for a meal is the restaurant, created using a log cabin home kit. For a memorable evening, enjoy a private dining room and arrive by helicopter. 
Location: 3000 W Britton Rd, Oklahoma City, OK
Website: https://ranchsteakhouse.com/
Phone: 405-755-3501
Store Hours: Sun-Mon 5–9pm / Tues-Thurs 5–10pm / Fri-Sat 4–10pm / 
We still have a lot of great steakhouses to discover in Oklahoma. What is the best steak you can find in the state?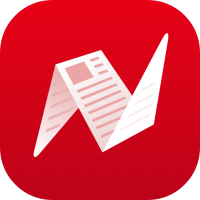 This is original content from NewsBreak's Creator Program. Join today to publish and share your own content.