It is possible to enjoy a juicy steak dinner with wine and great company in a warm atmosphere in Ohio. Choose from upscale restaurants for a romantic evening or cozy neighborhood eateries for a relaxing evening with friends. Find out what are the top steakhouses in Ohio.
The City Square Steakhouse 
Known for its top-notch cuts, prime seafood, and world-class service, this vintage steakhouse is consistently rated among Ohio's best. It is housed in a historic Germania Hall building dating from the late 1800s, making it the epitome of original charm to be enjoyed by anyone for dates, celebrations, or family dinners. However, there is much more to the City Square Steakhouse than its charms. Also delicious is the food. Experience some of the finest food, drinks, and service in downtown Wooster at this "fine-casual restaurant."  
Location: 148 S Market St, Wooster, OH
Website: https://www.citysquaresteakhouse.com 
Phone: 330-262-2489
Store Hours: Mon-Thurs 3–10pm / Fri-Sat 3–11pm / Sun 10am–9pm 
The Pine Club 
Steaks have been served at The Pine Club since 1947, and customers have become loyal ever since. Pine Club serves delicious juicy steaks and classic American fare in a low-lit, cozy setting. It has provided Dayton with warm hospitality, delicious prime cuts of meat, and cold beverages since 1947. Among their delicious apps are fried blue point oysters and Nantucket Cape scallops. Next, you must decide what steak you want. The porterhouse is an excellent choice, but there are many others to choose from.
Location: 1926 Brown St, Dayton, OH
Website: www.thepineclub.com
Phone: 937-228-7463 
Store Hours: Mon-Thurs 4–10pm / Fri-Sat 4–11pm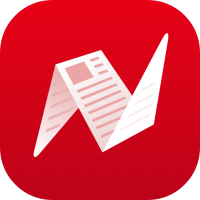 The Top Steak House 
The Top's mission is to provide diners with an experience that hasn't been commonplace since the 1950s. In the past, people dressed up for dining out. You'll feel as if you've stepped back in time when you dine in The Top, which is decorated in the style of an authentic 1950s supper club. 
An incredible steak dinner in Columbus can be found at the Top Steakhouse (get it?) Known for its excellent wine list, delicious steaks, and unmatched service, this expensive, romantic, and clubby restaurant serves up delicious steaks. Dinner with friends over dinner or a date night at the restaurant will be a memorable experience due to the refined atmosphere without being overbearing. The french onion soup goes well with the prime rib and a glass of wine.
Location: 2891 E Main St, Columbus, OH
Website: https://thetopsteakhouse.com/menu/
Phone: 614-231-8238
Store Hours: Mon-Sat 5–10pm / Sun 5–9pm
Strip Steakhouse 
Strip Steak House is located in a barn built in the 1850s where rustic midwestern charm meets elegant dining. It is no secret that the steakhouse located in Avon is among Ohio's best. Then pair those tasty treats with a bottle of wine to pair with their lobster cakes and almond prawns. Then, try Jake's Steak, a 10oz top sirloin in butter batter that's sure to make you drool. Dessert is also a must. 
Strip Steakhouse is located in the Ewers Barn, where guests can enjoy an exceptional meal while admiring the classic architecture and history of the barn, which dates back to 1851.
Location: 36840 Detroit Rd, Avon, OH 
Website: http://www.stripsteakhouse.com/
Phone: 440-934-9900
Store Hours: Tues-Thurs 3–9pm / Fri-Sat 3–10pm / Sun 3–8pm
J. Gilbert's Wood-Fired Steaks and Seafood 
When it comes to a delicious steak dinner, this upscale-casual steakhouse is one of the most famous names in the midwest. Whether you're celebrating a special occasion or want a sophisticated spot for a date night,  The staff and owners are always thinking of you at J. Gilbert's. Start with their classic shrimp cocktail and jumbo lump crab cakes. Be sure to pair your meal with wine or whiskey along the Kansas City strip.
Location: 1 E Campus View Blvd, Columbus, OH
Website: https://www.jgilberts.com/columbus
Phone: 614-840-9090
Store Hours: Mon-Thurs 4–8:30pm  
What restaurants in Ohio have you been to that are hidden gems? Would you recommend any other small-town steakhouses in Ohio? We would love to know what you think and what you've experienced!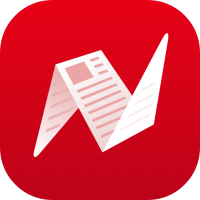 This is original content from NewsBreak's Creator Program. Join today to publish and share your own content.