Meat and potatoes are North Dakotans' favorite foods. It's hard to beat a thick, juicy steak after a hard day of work! We love beef in North Dakota. If you are in the mood for a hearty amount of meat, you cannot go wrong with one of these great steakhouses in Wisconsin. 
In North Dakota, where can you get the best steak dinner? There are options you can choose from between Bismarck and Devil's Lake. Take your pick from these steakhouses in North Dakota, whether you're treating yourself or marking an occasion.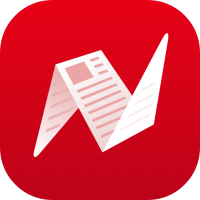 The Ranch Steakhouse
Since 1946, the Ranch Steakhouse has been a Devils Lake treasure. Although it may not have the same national exposure as other steakhouses, the quality of their menu stands up to the big boys. If you want to enjoy something special, go for the top sirloin or the filet mignon. Despite its age, Ranch Steakhouse has been dedicated to top-notch steak dinners with attentive service ever since it first opened its doors in 1946. They serve three authentic North Dakota beef kinds, including hand-cut top sirloin and honey pepper pork loin.
Location: 1119 ND-20, Devils Lake, ND
Website: https://www.facebook.com/pages/category/Steakhouse/The-Ranch-Steakhouse-107688319266323/
Phone: 701-662-6630
Store Hours: Mon-Thurs 4–10pm / Fri-Sat 4–11pm 
Peacock Alley  
Peacock Alley was established in 1933 within the Patterson Hotel. Included are antiques, stained glass, and quirky decorations, making it a genuinely charming restaurant. You can rest assured that you'll have a good time at the bar based on the amiable staff and the excellent drink lineup. Oh, and don't forget to try the Bavarian pretzels while you're there. 
Peacock Alley is the place for you if you're looking for an elevated dining experience. In addition to ribeye steaks, they serve hanger steaks, ribeye steaks, and cowboy ribeye steaks. The restaurant's menu features a large variety of burgers, cold beer, and elegant wines.
Location: 422 E Main Ave, Bismarck, ND 
Website: www.peacock-alley.com
Phone: 701-221-2333
Store Hours: Mon-Thurs 11am–9pm / Fri 11am–10pm 
Jack's Steakhouse & Saloon
Why would you want to go to a steakhouse that has its unique sauce? Is that all there is to it? Designed to your taste, a 16-ounce sirloin is cut to order. It does one thing well, and that is steak. Feeling a little hungry? There's nothing better than prime rib or pork chops.
What is the best surf n turf picks in North Dakota? Jack's is where you should go. There's nothing more delicious than a Sizzling Steak and delicious seafood at this smoky steakhouse. Afterward, try any legendary steak picks or start with a steaming bowl of parmesan butter mussels.
Location: 1201 S 12th St, Bismarck, ND
Website: https://jackssteakhouse.net/
Phone: 701-221-9120
Store Hours: Mon-Thurs 4–10pm / Fri 11am–11pm / Sat 10am–11pm / Sun 10am–10pm
Outlaws Bar & Grill, Watford City
With steaks like that, you're sure to forget other restaurants of the area when you dine at Outlaws in western North Dakota. Outlaws plays up a wild west ambiance, as its name suggests. Additionally, you'll be left reeling for days after ordering the delicious steaks they serve. At Outlaws, you'll find prime wagyu, as well as old-school t-bones and flat irons prepared by Madson.
Location: 20 Main St S, Watford City, ND
Website: https://www.outlawsbarngrill.com/
Phone: 701-842-6859
Store Hours: Mon-Sat 4–10pm
Hacienda Steakhouse
Designed to reflect an old plantation Hacienda, the Hacienda offers more than just delicious food. A visit to the Hacienda will transport you back in time and provide you with a unique dining experience you won't soon forget, including a 26-ounce T-bone and 16-ounce sirloin.
Location: 135 Colton Ave, Burlington, ND
Website: www.haciendasteakhouse.com
Phone: 701-838-7099
Store Hours: Daily 11am–10pm
I know that you will be reserving a table for you and your family in these fantastic steak restaurants in North Dakota! Please share with us your dining experiences in the comments below!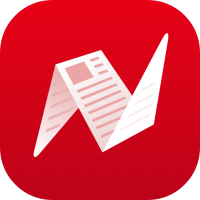 This is original content from NewsBreak's Creator Program. Join today to publish and share your own content.