In search of North Carolina's best steak dinner? There are plenty of options available to you. From cozy country-style restaurants to swanky white-linen restaurants, there's something for every kind of occasion. These steakhouses can be a great way to celebrate an anniversary or to indulge for a while. 
Angus Barn  
The Angus Barn exudes a sense of rustic elegance and charm. Since 1960, Angus Barn has turned out some of North Carolina's best steaks in a red barn on a hill, oozing country romance. The Angus Barn has it all, including filet mignon, surf and turf, and bone-in tomahawks. Don't forget to order the three-cheese ravioli and pair it with a glass of wine to complete the experience.
Location: 9401 Glenwood Ave, Raleigh, NC 
Website: www.angusbarn.com
Phone: 919-781-2444
Store Hours: Mon-Sat 5–10pm / Sun 4–9pm
Vinnie's Steak House & Tavern 
A world-class steakhouse, award-winning ambiance, and world-class service are just some of the things to expect when visiting this Raleigh gem. The restaurant first opened its doors in 1987 but has been a Raleigh fixture since then. It's just gotten better and better over time, like a great wine. If you're looking for a place to celebrate a special occasion or enjoy a date night, Vinnie's is the place to go. Their hot crab dip is a bit of a legend in the area. Afterward, choose from a variety of steaks, including bacon-wrapped filet mignon and Delmonico ribeye.
Location: 7440 Six Forks Rd, Raleigh, NC
Website: www.vinniessteakhouse.com
Phone: 919-847-7319
Store Hours: Tues-Thurs 5–10pm / Fri-Sat 5–11pm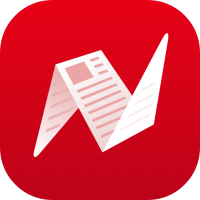 Del Frisco's  
Del Frisco's is known as one of the top steakhouses in the country for a reason, not just because it's a chain. For its award-winning prime steaks, this elegant and sophisticated steakhouse is known throughout the country. Every menu item is delightful, from the shucked oysters and broiled Alaskan king crab to the warm banana bread pudding. Don't forget to pair a whiskey with their 45-day dry-aged prime ribeye.
Location: 4725 Piedmont Row Dr Suite 170, Charlotte, NC
Website: https://www.delfriscos.com
Phone: 704-552-5502
Store Hours: Mon-Thurs 4–10pm / Fri-Sat 4–11pm / Sun 4–9pm
Leblon Brazilian Steakhouse  
Some people enjoy fine dining with white tablecloths, while others enjoy endless grilled steaks on skewers. In Greensboro, you'll discover all that at Leblon Brazilian Steakhouse. Located in North Carolina, this classic churrascaria offers the best cuts made in the Brazilian style, carved right in front of you. To get the whole experience, we recommend the Rodizio Dinner, which includes every last meat from Leblon's farm, all you can eat.
Location: 106 S Holden Rd, Greensboro, NC
Website: https://leblonsteakhouse.com/
Phone: 336-294-2605
Store Hours: Sun-Thurs 5–9pm / Fri-Sat 5–9:30pm
Beef 'n Bottle Steakhouse  
The steaks at Beef 'n Bottle in North Carolina have been a favorite since 1958. You'll find a warm and inviting atmosphere inside, perfect for a low-key date night with a loved one or fine casual dining with an old friend. If you visit, make sure you order the salmon oscar made with king crab and hollandaise sauce. There is an endless number of choices for steaks, but the bison ribeye will be a hit for dinner. 
Steaks, service, and an inviting atmosphere, complemented by an impressive wine list, have made Beef 'n Bottle Steakhouse a well-known name throughout the region. Since 1958, we have been Charlotte's favorite steakhouse, consistently serving the best steaks! You will never regret visiting this excellent steak restaurant before you head out to your travel plans in North Carolina, which is located just 10 minutes from downtown and Charlotte Douglas International Airport!
Location: 4538 South Blvd, Charlotte, NC
Website: https://beefandbottle.net/
Phone: 704-523-9977
Store Hours: Mon-Thurs 5–10pm / Fri 5–10:30pm / Sat 4–10:30pm / Sun 4–9pm
After knowing these mouthwatering steak restaurants in North Carolina, do you now plan on a reservation for yourself and your friends? Share your plans with us in the comments below!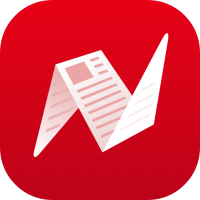 This is original content from NewsBreak's Creator Program. Join today to publish and share your own content.