Having a delicious steak for dinner is a surefire way to make your meal a success. To different people, steak means other things. This is the mainstay of ranch life for some. While this may be an expensive experience to be shared with friends, it may also be described as a high-end experience. If you're in the mood for a steakhouse, Nevada has a few to choose from. Nevada has upscale and casual steakhouses, so you can choose whatever's suitable for your occasion. 
If you're craving steak, try one of these 5 steakhouses in Nevada:
Oscar's Steakhouse 
Located on Fremont Street, Oscar's Steakhouse overlooks the lights of Fremont Street and is named after former Mayor and mob lawyer Oscar Goodman. Former Mayor Oscar B. Goodman opened the joint to honor the Vegas steak and all its trimmings. A classic Vegas ambiance, memorabilia displays and handcrafted cocktails - including the former mayor's signature martini - compliment Oscar's fresh seafood, perfectly aged steaks and made-from-scratch sides from the menu. 
Location: 1 S Main St, Las Vegas, NV
Website: http://www.plazahotelcasino.com/dining/oscars-steakhouse/
Phone: 702-386-7227
Store Hours: Thurs-Sun 5–10pm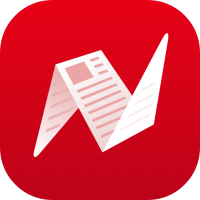 Saltgrass Steakhouse 
A castle-themed restaurant brings a bit of Texas to the desert as part of a small chain. They specialize in aged beef, and it tastes great. The company provides the best customer service, and every visitor is welcomed with open arms. At Saltgrass, you and your family can find something you like. There is so much more to enjoy besides our prime cuts of grilled beef like Pat's Ribeye, Silver Star Porterhouse, and Maudeen's Filet Mignon.
Location: 129 E Fremont St, Las Vegas, NV 
Website: https://www.saltgrass.com/
Phone: 702-474-2588
Store Hours: Thurs 4–10pm / Fri-Sat 9am–11pm / Sun 9am–10pm 
Tamarack Junction Steakhouse 
Everyone can expect a delicious taste from a steak that has been aged for 28 days. It has a down-home atmosphere, and the meat is of good quality. The sides also add to the ranch feel.
The all-new Nevada Steak at Tamarack Casino offers exceptional value and a comfortable atmosphere. We offer a great variety of appetizers and entrees, including steak, chops, seafood, and chicken. A menu of exquisite wines by the glass and bottle, plus delectable desserts, is available to complete your dining experience.
Location: 13101 S Virginia St., Reno, NV
Website: https://www.tamarackcasino.com/nevada-steak
Phone: (775) 852-3600
Store Hours: Wed-Sun 10am-11pm 
Capo's Speakeasy 
An eatery-themed after the mob is campy and quality. It is a fun menu, but it is not a laughing matter. As legendary as their steaks are and as noteworthy as the names of menu items, they may have been named after mob members. The restaurant serves authentic family recipes passed down from Al Capone's family. 
The atmosphere at Capo's is that of a relaxed dining room - you can enjoy both traditional family dishes passed down through the generations and modern adaptations that we are sure to please even the most discerning palate! The nearly dark and sexy red booths that decorate their dining room create an experience you are sure not to forget soon. 
Location: 5675 W Sahara Ave, Las Vegas, NV
Website: http://www.caposrestaurant.com/about.html
Phone: 702-364-2276
Store Hours: Mon-Fri 4–10pm
Duke's Steakhouse 
The best steaks can be enjoyed in a cozy booth at Duke's. Traditional steaks accompanied by mouthwatering sides. Steaks are aged for 28 days, which is just enough time to make them perfect. 
You can enjoy our extensive wine selection while enjoying 28-day dry-aged prime US beef prepared to perfection at Duke's. Additionally, Duke's is one of Northern Nevada's premier restaurants and was voted BEST for Steak in Carson City because of its elegant ambiance and exceptional service. 
Location: 3800 S Carson St, Carson City, NV
Website: https://www.tamarackcasino.com/nevada-steak
Phone: 775-886-1664
Store Hours: Wed-Sun 4–9pm
Does there is a particular steakhouse that you prefer to visit whenever you crave a delicious steak? Comment below if you have!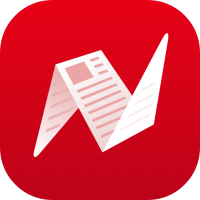 This is original content from NewsBreak's Creator Program. Join today to publish and share your own content.