There's no doubt that steak is an American classic, so find a restaurant that serves a perfect cut of meat. If you prefer your beef cooked to your liking, Michigan has more than a few places where you can enjoy great meat. What do you do when you're craving steak? Where do you go? As we reveal the 5 best Michigan steakhouses, stay around for the sizzling, savory details!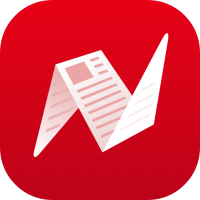 The Chop House
There are times when even simple packages can contain the most magnificent prizes. That's what happens at the Chop House in Ann Arbor, which goes by a simple name. It's all about luxury at the Chop House, where you'll find risotto topped with fried lobster and lobster tail, roasted porterhouse with dry-aging, and a pastry shop. In addition to port wines, dessert wines, cognacs, bourbons, and single-malt scotches, the restaurant also offers cigars after dinner.
The restaurant offers exceptional USDA Prime Beef cuts, perfectly complemented by their tenderness and flavor. You'll enjoy The Chop House's outstanding service and a wide selection of premium wines, along with fresh top-catch fish. Our Executive Pastry Chef prepares exquisite desserts for our guests to indulge in after dinner (currently available at our Ann Arbor location only).
Location: 322 S Main St, Ann Arbor, MI
Website: https://thechophouserestaurant.com/
Phone: 734-669-9977
Store Hours: Mon-Thurs 5–10pm / Fri-Sat 5–11pm / Sun 4–9pm
Copper Falls Rok and Grille
Copper Falls Rock and Grille in Traverse City offers opulent dishes to suit the tastes of every palate. There won't be huge steaks on the menus-the most significant cut is a 16-ounce ribeye-but, more importantly, it is what it will come with. In addition to bone marrow butter and the truffle demi-glace, the 12-ounce New York strip is available. There are six different salads to choose from, as well as seafood and pasta options.
Location: 1796 S Garfield Ave Traverse City, MI 
Website: www.copperfallsrokandgrille.com
Phone: (231) 943-1103
Store Hours: Mon-Fri 11am-9pm / Sat 4-9pm / Sun 10am-2pm and 4-9pm 
Clawson Steak House 
Would you like to visit Clawson? Are you wondering where Clawson is located? Hopefully, the eponymous Clawson Steak House will provide you with more reasons to find out. In addition to Delmonico steaks, chops, and Michigan perch, the menu at Clawson Steak House offers a selection that matches the offerings of many big-city restaurants. Wednesdays through Saturdays, you can enjoy the live music of the Mark James Band.
Location: 56 S Rochester Rd, Clawson, MI 
Website: http://clawsonsteakhouse.com/lunchspecials.htm
Phone: 248-588-5788
Store Hours: Mon-Sat 11am–10pm
Big Rock Chophouse 
For a mouth-watering steak in Michigan, look no further than this train depot-turned steakhouse. Big Rock Chophouse has an excellent wine list, world-class cuisine, and a lively atmosphere make this restaurant a 4-star award-winning gem. If you choose a steak, start with the shrimp cocktail or crab cakes, and don't forget a wine pairing.
A state-of-the-art banquet facility under the same ownership as Big Rock Chophouse is located on the grounds of Big Rock Chophouse. For any size event, The Reserve offers exquisite accommodations, fine cuisine, and flawless service.
Location: 245 S Eton St, Birmingham, MI
Website: https://www.bigrockchophouse.com/menus/
Phone: 248-647-7774
Store Hours: Tues-Thurs 4:30–10pm / Fri-Sat 4:30–11pm
Mountain Town Station Brewing
Mt. Pleasant's Mountain Town Station Brewing will be unlike any other brewery in the country. Not only does it have a steakhouse, but it also has a brewery, so it's an unexpected combination. Besides prime steaks, the restaurant also serves a pot roast dinner on Sunday nights and sushi on Wednesdays. You can get an exciting steakhouse option when you include eight different kinds of beer into the recipe.
Location: 506 W Broadway St, Mt Pleasant, MI
Website: http://www.mountaintown.com/menu
Phone: 989-775-2337
Store Hours: Tues-Thurs 4–8pm / Fri-Sat 11:30am–9pm / Sun 11:30am–8pm
Have you tried their steaks at these restaurants? How did they taste? Let us know in the comments below!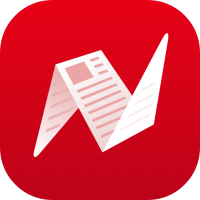 This is original content from NewsBreak's Creator Program. Join today to publish and share your own content.