Although Massachusetts is mainly known for its classic New England dishes like chowder, cod, lobster bisque, and clams, it also has several excellent steakhouses. The country offers cozy lakeside bistros and swanky Boston restaurants. You can't beat a great, juicy steak, whether yours is well done or rare with onions on top. Get the perfect steak cooked to your liking at these 5 great steakhouses in Massachusetts!
Smith & Wollensky 
If you are looking for a premier steakhouse in Massachusetts, look no further than the best steakhouse in Massachusetts. Smith & Wollensky, in business since 1977, is committed to providing some of the best steaks in the country along with exquisite cocktails and hearty side dishes. They have an impressive array of starters like fried lobster, burrata, and crab cakes, as well as drool-worthy steaks like USDA dry-aged porterhouse or Cajun marinated ribeye. Smith and Wollensky staff and owners put steak at the center of everything they do. Additionally, their chef works hard to make sure you taste the best steak of your life!
Location: 583 Washington St, Wellesley, MA
Website: https://www.smithandwollensky.com/
Phone: 781-992-5150
Store Hours: Sun-Thurs 11:30am–8:30pm / Fri-Sat 11:30am–9:30pm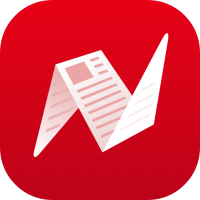 Bogie's Place  
In Bogie's Place, you'll find old-fashioned cocktails that evoke the speakeasy era. The American favorites available at these cozy, old-school steakhouses will make you a regular in no time. A few of their apps, including tuna tartare, cheese, and charcuterie, certainly don't lack flavor. A cajun crusted, 8 oz filet mignon with mustard cream sauce would be a good accompaniment to the appetizer. In addition to serving tasty fare from the stockyard, this restaurant looks like an expensive Wall Street spot. The 24-ounce bone-in Ribeye, topped with a red wine demi-glace, might not make you feel like a million bucks, but it'll make you feel like one.
Location: 21 Temple Pl, Boston, MA
Website: https://www.facebook.com/pages/category/Steakhouse/Bogies-Place-435032416576562/
Phone: 617-338-5333
Store Hours: Tues-Sat 4–10pm
Frank's Steak House 
There is no better place in Montana to get a mouth-watering steak than Frank's Steakhouse. It's been decades since they've gotten better at what they do, and they are consistently hailed as one of the finest steakhouses in New England, and that's saying something. The meal starts with ultra-creamy New England clam chowder, and then you can decide what steak you want. It is recommended that you try Frank's Famous NY Sirloin. Don't forget to have a brownie sundae for dessert, too. 
Location: 2310 Massachusetts Ave, Cambridge, MA
Website: http://www.frankssteakhouse.com/
Phone: 617-661-0666
Store Hours: Daily 4–9pm
Stockyard Restaurant  
Brighton's Stockyard Restaurant can enjoy a casual steak dinner, which serves classic sides in a cozy, laid-back atmosphere. The traditional American tavern has been serving great food and drink for over 40 years. Be sure to take advantage of their prix-fixe lunch menu if you opt for lunch instead of dinner. A French onion soup and petite tenderloin are recommended. A slice of cheesecake will seal the deal. 
Location: 135 Market St, Brighton, MA
Website: https://www.stockyardrestaurant.com/
Phone: 617-782-4700
Store Hours: Mon-Wed 3–9pm / Thurs, Sun 12–9pm / Fri-Sat 12–10pm
The Bancroft 
There are many excellent, expensive, and chic restaurants in Massachusetts, including The Bancroft. As well as delicious food, The Bancroft is known for its stylish design and intimate atmosphere. Even though they have many good choices on their menu, their steak is the star of the show. Our recommendations are a black Angus bone-in filet, a prime rib eye aged 28 days, or an excellent steak au poivre. Regardless, The Bancroft is sure to become a favorite. 
Location: 15 3rd Ave, Burlington, MA
Website: https://www.the-bancroft.com/
Phone: 781-221-2100
Store Hours: Mon-Fri 5–9pm / Sat 4–9pm / Sun 4–8pm
Did we make you drool over these delicious steakhouses in Massachusetts? Let us know in the comments below!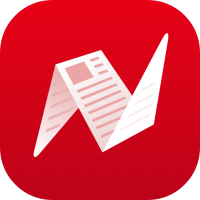 This is original content from NewsBreak's Creator Program. Join today to publish and share your own content.