Utah is a state in the Western United States' Mountain West subregion. Utah is the 13th-largest state by area, with over three million people, and the 30th-most populous and 11th-least densely inhabited of the fifty United States. Salt Lake City, the state's capital, is also the most significant city in Utah.
Many iconic delicacies beckon in the Beehive State, whether it's pickle pie, a Bear Lake raspberry smoothie, honey-lavender Cheddar, or the best cup of single-origin coffee around. To make your search easier, we've listed the top five breakfast establishments in detail below.
Joe's Cafe
If you chance to be driving down South State Street in Orem, UT 84097, United States, keep an eye out for a small storefront with a bright orange awning. It's been a local favorite for a long time, and you'll see why after you have their delectable biscuits and gravy.
Joe's understands how to create a terrific breakfast, and they can serve it hot and hearty at any time of day. Traditional egg platters, overstuffed omelets, chicken and waffles, Joe's Eggs Benedict, fluffy pancakes, and other breakfast favorites are offered.
Start your day with a southern-style breakfast, then choose from a wide range of tasty options from their comprehensive menu, including handcrafted donuts, pastries, breakfast, burgers, sandwiches, soups, salads, dinners, and more.
Visit them for curbside pickup, takeout, deliveries, and dine-in between the hours of 8 a.m. and 2 p.m. Call +1 801-607-5377 for more information or to make a reservation.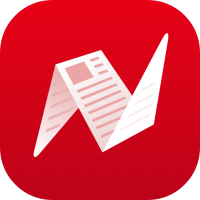 TRUreligion Pancake and Steakhouse
This restaurant is the place to go if you're hungry for some American cuisine. Sample the exquisite crepes at TRUreligion of Pancake and Steakhouse in Midtown 360 S State St Suite 158, Orem, UT 84058, United States.
Local bacon, sweet cream butter, honey, cheese, flour, eggs, table salt, and a growing selection of high-quality foods are available.
It's quickly become one of the valley's most popular morning food establishments, with a menu and atmosphere that reflects Utah County's character. While you are enjoying your breakfast, their art decor will brighten your day.
You can order takeout or dine in.
If you have any questions, call them at (801) 705-4425.
Penny Ann's Cafe
Try Penny Ann's Cafe's signature "Heavenly Hot Cakes" – light and airy sour cream pancakes, homemade corned beef hash, breakfast nachos, delicious coffee, a pot of gold, and other dishes from their inventive menu if you happen to be in the area of 1810 S Main St, Salt Lake City, UT 84115, United States.
It's a family-run cafe that offers fresh, homemade fare in a friendly setting. Their famous Grilled Reuben, scrumptious Wraps, fresh salads, classic burgers, and a range of other delightful meals are also available. This laid-back cafe also serves traditional American breakfast and lunch items, as well as shakes and a variety of pies.
Every day of the week, from 7 a.m. to 2.30 p.m., they are open.
You have the option of eating in or ordering a takeaway.
Call +1 801-935-4760 for additional details.
Black Bear Diner Draper
If you're searching for a filling, hearty breakfast, then go no further. Visit the Black Bear diner draper located at 12057 State St, Draper, UT 84020 in the United States. They serve sweet cream pancakes, sweet cream waffles, classic french toast, and other exquisite treats from their extensive menu.
Enjoy their excellent service while dining in a relaxed and welcoming environment, and don't forget to try their famous Grilled Reuben, Signature Burgers, Delectable Wraps, Fresh Salads, and a variety of other delectable items when you visit.
For more information and reservations, visit them from 7 a.m. or call them at +1 801-935-4760.
Star Cafe
If you're searching for a better way to start your day, stop by the Star at 1540 State St, Clearfield, UT 84015, United States, and order some delicious breakfast items like home fries, hash browns, scones, pork chop, and other tasty options from their extensive menu.
You can eat in or have your food delivered to your door starting at 8 a.m. Call them at +1 801-773-1672 for more details.
Are these suggestions helpful? Please leave your comment.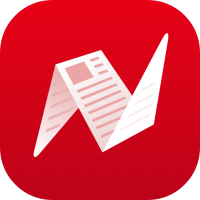 This is original content from NewsBreak's Creator Program. Join today to publish and share your own content.