Rhode Island is the smallest state in the United States and the seventh least populous, making it the second-most densely populated. It is located in the New England region.
Connecticut is to the west, Massachusetts is to the northeast of Rhode Island, and the Atlantic Ocean is south. Providence is the most populous city and also serves as the state capital.
Rhode Island's official drink is coffee milk, made with its unique coffee syrup and milk. Johnnycakes, their traditional dish, has been around since colonial times and consists of pan-fried cornmeal mixed with water.
Submarine sandwiches are referred to as Ginger's throughout the state. Chouriço or Linguiça, a spicy Portuguese sausage, is popular among the local Portuguese community.
In Rhode Island, you can count on a nice meal, and we've made it easy for you by identifying five of the top breakfast restaurants in the state.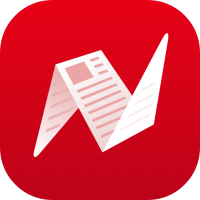 The Cozy Grill
This laid-back eatery delivers all-American cuisine prepared in an old-fashioned way to ensure your complete enjoyment. Their extensive menu offers various selections, including their renowned eggs benedict, which comes in over 20 different versions.
Their gourmet burgers and pancakes are trendy among customers. All of these delicacies can be enjoyed alongside their excellent coffee and tea selections, as well as their sizeable cozy cocktail menu.
Start your day with a buffet of delectable breakfast foods from the Cozy grill at 440 Warwick Ave, Warwick, RI 02888.
Customers can contact them at +1 401-941-9088 with any questions or concerns.
Franklin Spa
The design and excellent black color of this corner eatery make it stand out.
Dine-in this restaurant for the best breakfast foods on the menu, including outstanding coffee selections, eggs Benedict, blueberry stuffed French toast, lobster roll, blueberry bananas, lobster rolls, and more, all of which can be enjoyed alongside their vast range of drinks and beverages.
You may visit them at 229 Spring St, Newport, RI 02840, or call them at +1 401-847-3540 for additional information.
Brickway on Wickenden
This restaurant, located at 234 Wickenden St, Providence, RI 02903, is designed to be a lively breakfast location for everyone. Bright, colorful art and patterns on the restaurant's walls will brighten up your morning and add a glow to the dining space.
Their tables have leather chairs that are designed for maximum comfort. They also face each other, allowing you to enjoy your meal while chatting with family or friends. As the name implies, the restaurant's architectural design is based on bricks, which can be seen on the walls and pavements.
You are welcome to come in any time after 8 a.m. Dine-in or make use of their additional services, such as curbside pickup and delivery.
Breakfast delicacies such as the bricks Benedictine, omelets, banana pancakes, French toast, steak and eggs, sandwiches to be taken along with their outstanding tea and coffee choices, as well as other drinks and beverages on their menu are not to be missed.
Call them at +1 401-751-2477 for more information and questions.
T's Restaurant
This terrific brunch establishment is your one-stop-shop for American cuisine. Egg benedict, vanilla chai, stuffed French toast, and eggs your way are among the breakfast items available at T's restaurant, which is located at 1059 Park Ave, Cranston, RI 02910, United States.
For all of its customers, the restaurant provides dine-in, curbside pick-up, delivery, and takeaway options. Breakfast is served in a well-ventilated and spacious dining area with leather seats that are made for comfort.
For any questions or additional information, contact T's restaurant at +1 401-946-5900.
One Bellevue
When you dine at One Bellevue, located at 1 Bellevue Ave, Newport, RI 02840, United States, you will start your day off right.
Professionally cooked traditional and modern dishes from land and sea are available in a broad menu that emphasizes healthy eating.
Customers will enjoy the elegant ambiance created by the exceptional interior decor. Their cuisine is made from scratch with fresh local ingredients to provide filling breakfasts and lunches.
Their delicious platters, which include duck, eggs your way, and crab crepes, can be enjoyed alongside their unique cocktails, outstanding tea and coffee selections, and a wide variety of wine options.
If you have any questions or would like additional information, please call the restaurant at +1 401-848-4824.
Are these recommendations practical? We'd love to hear what you have to say in the comments section.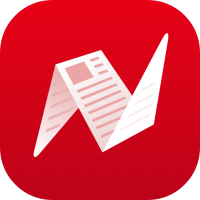 This is original content from NewsBreak's Creator Program. Join today to publish and share your own content.