There is good seafood to be found all over America, not just in Maryland and Maine. In Wisconsin, you can find some underrated and mouthwateringly good seafood. You can either order fish or lobster or anything in between, but it will be delicious whichever you choose. Check out these five seafood restaurants in Wisconsin! 
Harbor House 
Seafood is best enjoyed at Harbor House. The restaurant offers scenic views of the skyline, as well as a wide selection of wines. You won't be disappointed with their seafood dishes. The entire spectrum of seafood is available. 
At Milwaukee's Harbor House on Lake Michigan, you'll find an inviting New England-style seafood restaurant that locals and visitors love. This restaurant serves fresh seafood flown in every day from both coasts and offers a premier lakefront dining experience. An enclosed private dining room is available for special events and parties and a three-sided bar, raw bar, and open kitchen. Enjoy the stunning views of the lake, the Milwaukee Art Museum, and the skyline of Milwaukee from the outdoor patio, which includes a full bar and Adirondack chairs.
Location: 550 N Harbor Dr, Milwaukee, WI
Website: https://www.bartolottas.com/harbor-house
Phone: 414-395-4900
Store Hours: Wed-Fri 5–9pm / Sat-Sun 11am–2pm, 5–9pm
River's Bend 
Riverside's favorite dinner spot is River's Bend in Green Bay. The food and drinks they prepare have been extraordinary since 1974. Enjoy their delicious crab cakes, clam chowder soup, then crab legs before you leave. Guests at River's Bend are always welcome at their seafood and steakhouse. River's Bend is a local family tradition with over 40 years of memories made, incredible dining experiences, entertainment, and a local family tradition. The renovations, updated menu, and other changes have made River's Bend seem more like a Wisconsin Supper Club with a touch of class.
Location: 792 Riverview Dr Green Bay, WI 
Website: https://riversbendgb.com/
Phone: 920-544-9860
Store Hours: Tue-Thurs 3-9pm / Fri-Sat 3-10pm / Sun 10am-8pm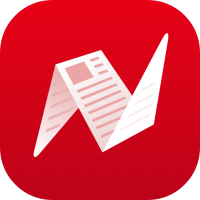 Waterfront Restaurant 
In Sister Bay, a favorite tourist spot in Wisconsin, the Waterfront Restaurant offers some of the state's best seafood. While you browse their famous Tapas Menu, you can take in the stunning sunset views from their patio. Their goal is to create an unforgettable night out at Waterfront Restaurant. Chef Jack features a creative, seasonal menu featuring seasonal produce and ingredients sourced from local farmers, fishers, and purveyors in a relaxed yet refined waterfront setting. 
Location: 10947 N. Hwy 42, Sister Bay, WI 
Website: https://waterfront-dc.com/
Phone: 920-854-5491
Store Hours: Wed-Sun 5pm-close
Mariner's Inn 
The Mariner's Inn in Madison is a classic seafood restaurant of old-fashioned style. They've had a waterfront dining experience overlooking Lake Mendota ever since opening in 1966. They also serve walleye, salmon, and shrimp cocktails. In addition to mouth-watering steaks that are aged to perfection, Marin's Inn also features lobster and a famous Friday Fish Fry. They maintain the high standards of hospitality set by Bill and Betty von Rutenberg along with their crew. Dining on the patio and watching the sunset over the marina make an evening at Mariner's unforgettable.
Location: 5339 Lighthouse Bay Dr, Madison, WI 
Website: http://marinersmadison.com/
Phone: 608-246-3120
Store Hours: Tues-Thurs 4:30–9pm / Fri-Sat 4:30–10pm / Sun 4:30–9pm 
Salty's 
The Fox Valley area seafood restaurant Salty's in Fon du Lac has won many awards. Their seafood is outrageously delicious. Among all Salty's seafood offerings, catfish, haddock, and perch are among the most popular. The award-winning Salty's restaurant features an extensive seafood menu that is sure to please. Apart from their excellent seafood, the Tiki Bar also has a salad bar, Happy Hours every day, and a fun Key West atmosphere. Let them serve you soon! Feel free to stop by today and have a nice time!​
Location: 503 N Park Ave, Fond du Lac, WI
Website: http://www.saltysseafoodandspirits.com/
Phone: 920-922-9940
Store Hours: Mon 12–9pm / Tues-Thurs 4–9pm / Fri-Sat 11am–10pm / Sun 11am–9pm 
We'd love to hear about your experiences with these Wisconsin seafood spots! Hit us in the comments below!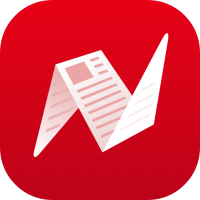 This is original content from NewsBreak's Creator Program. Join today to publish and share your own content.