David Todd McCarty/Unsplash
When it comes to seafood, Washington State is a formidable force. Washington has some of the freshest seafood in the world because of its position on the pristine fishing grounds of the northern Pacific Ocean. There are many seafood restaurants in the fishing culture. Below are the state's top 5! 
Pike Place Chowder 
There is award-winning clam chowder and other specialty chowders at Pike Place Chowder. Besides the Chinese menu, the Japanese and Mandarin options are also available. There are plenty of choices here if you want traditional chowder or Asian cuisine. 
The mission of Larry Mellum is to prepare and serve great chowders with the best quality ingredients such as fresh oysters, farm vegetables, fresh milk, and perfectly balanced seasonings. In the meantime, Michelle Trulson set out tools and condiments while Larry prepped and simmered. In the morning air, Larry's doubts vanished as the briny scent of seafood and herbs filled the air. Eventually, there were queues around the block as chowder-lovers arrived - in groups of two or three, then in ever-growing numbers. It was Chef Dario Guerra who took the kitchen over a few months later. Fourteen years later, the chowders continue to be popular, and the team remains the same.
Location: 1530 Post Alley, Seattle, WA
Website: https://www.pikeplacechowder.com/order
Phone: 206-267-2537
Store Hours: Daily from 11am–5pm
Christopher's on Whidbey 
A simple yet elegant restaurant, Christopher's on Whidbey in Coupeville is located on Whidbey Island. They serve local wines, as well as foods from the Pacific Northwest region. A decadent chocolate mousse and salmon are also on the menu, as well as clam chowder and other seafood dishes. Their owners and staff believe Whidbey Island's farms produce some of the best produce in the country. Chris's on Whidbey's staff and owners are committed to using locally grown products on their menu.
Location: 103 NW Coveland St, Coupeville, WA
Website: http://currentsbistro.com/
Phone: 360-678-5480
Store Hours: Mon-Thurs 10am-6pm 
Michael's On the Lake 
There is nothing better than dining at Michael's on the Lake when it comes to seafood. They specialize in seafood dishes like Mahi Mahi tacos and Dungeness crab and artichoke dip. You can enjoy casual and elegant dining on the shores of Moses Lake, Washington. Casual atmosphere and excellent food make the restaurant a good choice. You will find a wide selection of premium beers and wines, as well as fresh seafood and flavorful Certified Angus steaks. We offer a waterfront seating area where you can enjoy all of this indoors or outdoors.
Location: 910 W Broadway Ave., Moses Lake, WA
Website: https://www.michaelsonthelake.com/
Phone: (509) 765-1611
Store Hours: Daily from 11am–10pm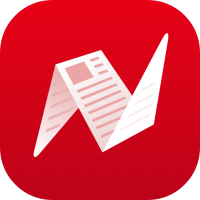 Seastar Restaurant and Raw Bar 
Seastar Restaurant & Bar has won Bellevue Haute Pick seven times in a row for best seafood! Be assured of an extraordinary dining experience! Enjoy a delicious dining experience created by renowned chef John Howie and his team. Chef John Howie's Seastar Restaurant and Raw Bar specializes in a variety of seafood preparations that reflect different culinary styles, international cuisine, and cuisines from different parts of the world. Restaurant members enjoy a variety of signature dishes as well as small, shareable plates, which include everything from the land and sea to a raw bar offering fresh local oysters. 
Location: 205 108th Ave NE, Bellevue, WA 
Website: https://seastarrestaurant.com/
Phone: 425-456-0010
Store Hours: Daily from 4–9pm
Adrift
Come and set yourself Adrift if you want some fresh seafood! Locals love Adrift in Anacortes for its delicious seafood dishes such as crab cakes and salmon burgers, as well as its fresh-baked cookies and chocolate cake. Adrift has the difference you've been looking for!
Location: 510 Commercial Ave., Anacortes, WA
Website: https://www.facebook.com/adriftrestaurant/
Phone: (360) 588-0653
Store Hours: Wed-Sat 12–8pm
Let us know what you think about these seafood restaurants in Washington! Feel free to leave a comment!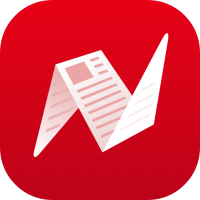 This is original content from NewsBreak's Creator Program. Join today to publish and share your own content.