There's nothing quite like the tasty, fresh, and crisp seafood that comes from Virginia. There are many delights to be enjoyed within the state, including the Chesapeake Bay and the Atlantic Ocean. To make it on a list of the top seafood restaurants, you have to do something special. We've rounded up ten of the best seafood restaurants in Virginia without further ado! 
Black Pelican Seafood Co. Greenbrier 
For over two decades, Black Pelican Seafood Co. has delighted visitors in Chesapeake, Virginia. The chef is a frequent guest on local news, demonstrating how to prepare seafood dishes. The menu is kept fresh with daily specials. In addition to its fresh seafood, Black Pelican also serves award-winning wood-fired pizza, an excellent alternative for those who aren't as inclined to the sea. In addition to appearing in "Diners, Drive-Ins, and Dives," this second Black Pelican location aims to replicate the success of the first.
Location: 1625 Ring Rd, Chesapeake, VA 
Website: https://www.blackpelicangreenbrier.com/menu/
Phone: 757-424-3171
Store Hours: Sun-Thurs 11am–9pm / Fri-Sat 11am–9:30pm
Ford's Fish Shack 
Crab cakes and lobster rolls stand out at Ford's Fish Shack. Since 2009, Ford's Fish Shack has served both Ashburn and South Riding in Virginia with fresh food and seasonal specials and collected recognition from Zagat and Northern Virginia Magazine. The Fish Shack is proud to support organizations such as Autism Speaks, No Kid Hungry, and Relay for Life organized by the American Cancer Society. At Ford's Fish Shack, you can eat well and feel good about it. 
Location: 44260 Ice Rink Plaza #101, Ashburn, VA
Website: https://fordsfishshack.com/
Phone: 571-918-4092
Store Hours: Sun-Thurs 11am–9pm / Fri-Sat 11am–10pm
Bookbinder's Seafood And Steakhouse
Richmond, the state capital of Virginia, may be far from the coast, but it doesn't mean it lacks seafood. The best of the land and sea can be found at Bookbinder's Seafood and Steakhouse. Try the live lobster, freshly cooked, or the famous jumbo lump crab cake at Bookbinder's. With a variety of gluten-free options and a diverse selection of food, Bookbinder's is the perfect spot for groups.
Location: 2306 E Cary St, Richmond, VA 
Website: https://www.bookbindersrichmond.com/
Phone: 804-643-6900
Store Hours: Mon-Thurs 5–9pm / Fri-Sat 5–9:30pm / Sun 4–8pm
Quarterdeck
A delicious crab can be found only a few miles outside of Washington, DC. A visit to Quarterdeck in Arlington offers a variety of blue crab sizes, as well as crab legs that range in size from one and a half pounds to one and a half pounds. If the weather permits, dining outside on the patio is the best way to enjoy the evening. Others who do not like crabs can choose from other seafood options as well as some land-based options. Come on over to Quarterdeck and enjoy some delicious food and beer.
Location: 1200 Fort Myer Dr, Arlington, VA
Website: https://www.quarterdeckarlington.com/
Phone: 703-528-2722
Store Hours: Daily 11:30am–9:30pm
CJ Finz Raw Bar And Grille
Restaurants abound in old town Manassas, but the consistently good seafood at CJ Finz Raw Bar and Grille keeps patrons coming back. Start with crab fries topped with She-Crab soup and crab meat, which are recommended by regulars. A more refined version of a classic, the fried oyster po'boy is served on ciabatta. If the food weren't enough, there are plenty of cocktails and cold draught beers to keep diners interested. You can end your meal with a key lime pie or a lime pie cocktail served with homemade whipped cream.
Location: 9413 West St, Manassas, VA
Website: http://www.cjfinz.com/default.aspx
Phone: 571-292-1742
Store Hours: Daily 11am–2am
We strongly recommend that you check out these places as soon as possible if you have not already done so. Did we miss any of your favorite Virginia seafood spots? If you have any comments, please leave them below.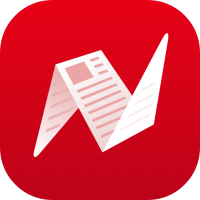 This is original content from NewsBreak's Creator Program. Join today to publish and share your own content.