You won't spy a lobster or a haddock along any of its lakes, including Lake Champlain, a connection to the St. Lawrence River. This has led to some impressive advancements in distribution, and high-quality seafood is now routinely imported to Vermont from its neighbors. The following are the top 5 seafood restaurants in the state. 
Windjammer 
The Windjammer Restaurant has served the best steak, prime rib, and seafood in Burlington for more than 30 years. To begin, there is New England clam chowder, Lobstercargots (lobster meat, Manchego cheese, and crostini), and crispy fried calamari on the menu. After this, lobster tails, scallops, salmon, or haddock will be served for the main course. You can also get the Broiled Seafood Platter and have it all. 
Location: 1076 Williston Rd, South Burlington, VT
Website: https://www.windjammerrestaurant.com/
Phone: 802-862-6585
Store Hours: Tues-Sat 11:30am–9pm
Bleu Northeast Seafood 
Chef Doug Paine of Bleu Northeast Seafood celebrates the water's connection with each dish at this waterfront restaurant with locally sourced seafood and American-style dishes. He contacts farmers and fishermen from Montreal, the St. Lawrence region, the New England coast, and Canada's Maritimes daily to source the freshest catches for his breakfast menu. They source the highest quality ingredients for Bleu Northeast Kitchen from the farms, forests, and waters of the Northeast. Combined with a sophisticated and refined setting, their cuisine combines time-honored traditions with creativity and new techniques. 
Location: 25 Cherry Street, Burlington, VT
Website: https://www.bleuvt.com/
Phone: (802) 864-8600
Store Hours: Wed-Fri 7–10am, 5:30–9pm / Sat 8am–12pm, 5:30–9pm / Sun 8am–12pm
Ray's Seafood Market 
The lakeshore of Lake Champlain is known as "New England's West Coast." While Vermont is the only New England state without a seacoast, the Dunkling Family has provided Vermont with the best fish and shellfish for nearly 50 years. Since 1951, Ray's Seafood Market has been a family-owned and operated business in Vermont. Now, you can enjoy seafood chowders, live lobsters, scallops, shrimp, clams, haddock, scallops, fresh shellfish, and more with an adjoining restaurant. It can be grilled, broiled, or fried and served grilled, grilled, or broiled to your table. At Ray's, you can purchase fresh perch from Lake Champlain and even catfish.
Location: Essex Junction, VT
Website: https://www.raysseafood.com/
Phone: (802) 879-3611
Store Hours: Daily from 11am-8pm 
Jeff's Maine Seafood 
Fresh catch is sold three times a week by Jeff's Maine Seafood truck, operating in 1979. Although the business eventually became a restaurant, fresh seafood remained the main focus. For an appetizer, choose oysters on the half shell, fish chowder, or PEI mussels. For your main, choose swordfish, tuna, salmon, or lobster.
In the heart of downtown Saint Albans, Jeff's Maine Seafood is located by Taylor Park, on the green next to Jeff's Seafood restaurant. This restaurant offers a wide variety of dishes that are sure to please every palate, including fresh seafood, steak, chicken, pasta, salads, and many other outstanding options. As much as possible, the owners and staff use fresh ingredients from local farms and vendors.
Location: 65 North Main Street, Saint Albans, VT
Website: https://www.jeffsmaineseafood.com/
Phone: 802-524-6135
Store Hours: Tues-Sat 11 am–9pm
The Anchor Seafood Restaurant 
In Yankee Magazine's Top 10 Reader's Choice picks for the Best of New England, the Anchor is located in Wilmington's Historic District. The Anchor offers New England seafood, including lobster and shellfish, as well as steaks and chops. There are two dining levels at the restaurant and an outdoor porch where you can dine al fresco. There are several TVs with high-definition screens in the marble and oak barroom, which offers bar specials, microbrews from Vermont, and a full menu.   
Location: 8 S Main St, Wilmington, VT
Website: http://www.anchorseafoodrestaurant.com/
Phone: 802-464-2112
Store Hours: Tues-Sun 11:30am–9pm
Please tell us more about Vermont seafood restaurants if you know of any! Feel free to comment below!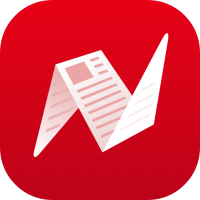 This is original content from NewsBreak's Creator Program. Join today to publish and share your own content.