Have you ever heard that the second driest state in America has some delicious seafood available? Yes, you heard it right! Salt Lake City offers delectable seafood options, from restaurants with oyster bars to restaurants that serve fried fish. When you live in Utah and love seafood, your options are somewhat limited. We live a long way from the ocean in our beautiful state. These are the best seafood restaurants in the state. 
Market Street Grill 
Market Street Grill is a Utah restaurant with three locations and a lot of loyal customers. It has an oyster bar and grill, along with a formidable menu that includes options for both sea and land lovers. You'll feel like you're in a bustling New York seafood restaurant. In addition to being located in The New York Hotel, The Market Street Grill also catalyzes revitalizing a downtown district in the southwest part of the city.
Location: 48 West Market Street, Salt Lake City, Utah 
Website: https://marketstreetgrill.com/
Phone: (801) 322-4668
Store Hours: Mon – Thurs 5-9pm / Fri-Say 4-10pm / SUn 4-9pm 
Magleby's 
David "Doc" Parkinson (1930-2014), a retired dentist, had a dream to share genuinely great food with the world 40 years ago. Doc Magleby has been serving world-famous breadsticks and a warm welcome to Magleby's customers for over twenty years. Even though Magleby's is renowned for its decadent chocolate cake, it is also an excellent place for seafood. There are also plenty of other protein options at Magleby's, which offers shrimp, shrimp cocktail, blackened salmon, and other preparations of halibut. 
Location: 198 S Main Street, Springville, UT
Website: https://www.maglebys.com/
Phone: (801) 370-1129
Store Hours: Mon-Tues 11am8pm / Thurs 11am-8pm / Fri-Sat 11am-9pm 
Del Mar al Lago Cebicheria Peruana 
Peruvian cuisine is not typically associated with seafood, but all doubters should prepare to be amazed at Del Mar al Lago. Even though Del Mar has a semi-poor reputation for its service, this is primarily due to the restaurant's regular packed schedule. A mouth-watering meal that includes fried fish, mussels, shrimp, and squid will appeal to your taste buds if you order the "Jalea Mixta." 
Location: 310 W Bugatti Dr Salt Lake City, UT 84115
Website: https://www.facebook.com/DelMar.al.lago/
Phone: 801-467-2890
Store Hours: Mon-Thurs 11am-4pm and 6-9pm / 6:00 PM - 9:00 PM / Fri-Sat 11am-10pm 
Harbor Seafood & Steak Co 
If you're looking for a traditional seafood restaurant, look no further than Harbor Seafood & Steak Co. Seafood features prominently on the menu, and local ingredients are used for the preparation. The restaurant is only open for dinner, and its menu is small and focused. Harbor Seafood & Steak Co., located at 2100 South & 2300 East in Sugar House, opened in August 2014. Harbor Seafood & Steak Co. has been serving quality interpretations of classic dishes with high-quality ingredients since then.
Location: 2302 E Parleys Way, Salt Lake City, UT 
Website: https://www.harborslc.com/
Phone: (801)466-9827
Store Hours: Mon-Thurs 5–9:30pm / Fri-Sat 5–10pm / Sun 5–8:30pm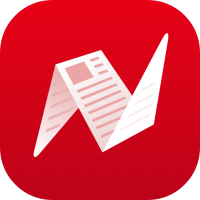 Current Fish & Oyster 
A fun weekend meal with friends who love seafood is a good choice at Current Fish & Oyster. Its fresh dinner entrées and contemporary interior design draw young foodies. It is designed in a simple and understated way to let the building, its architecture, history, and Chef Alan Brines' incredible seafood cuisine focus. So invite your friends and family for a dinner at Current Fish & Oyster now! Book a table for you and your friends to experience the best seafood cuisine in the state!
Location: 279 E 300 S, Salt Lake City
Website: https://www.currentfishandoyster.com/
Phone: (801) 326-3474
Store Hours: Mon-Fri 11am-3pm / Sun-Thurs 5-9pm / Fri-Sat 5-10pm 
How do you rate the seafood restaurants in Utah? Comment below if you have any questions!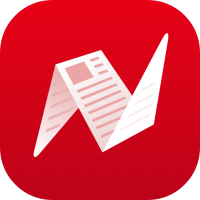 This is original content from NewsBreak's Creator Program. Join today to publish and share your own content.