Minnesota boasts some of the most delicious seafood ever eaten, despite not being near an ocean. The Midwest is home to many restaurants offering quality seafood sourced from the freshest catches around the world. Local clients rave about the tasty fish provided by several restaurants throughout the state. You can find top-notch seafood at any of these restaurants.
Smack Shack
Initially, a food truck, Smack Shack has turned into a full-service restaurant with an excellent bar and fresh lobster. The menu is very creative, offering many lobster specialties such as lobster mac and cheese and lobster corn dogs. There are also some non-seafood options for landlubbers and fresh fish and lobster on the menu. Dollar oysters and fries are available during happy hour for a great price.
Location: 603 Washington Ave. N., Minneapolis, MN
Website: https://www.facebook.com/SmackShack
Phone: (612) 259-7288
Store Hours: Sun-Thurs 11am–10pm / Fri-Sat 11am–11pm
Tiger Sushi
The best seafood list would not be complete without the mention of an excellent sushi restaurant. You will find Tiger Sushi on the 2nd level of the Mall of America, a modern and unique sushi restaurant. The restaurant is small but offers a cozy atmosphere to enjoy signature maki, nigiri, and sashimi dishes, as well as traditional Japanese foods like tempura and miso soup. Drink high-quality sake or a creative cocktail from the bar while you dine. Despite the mall crowd, it's worth fighting for.
Location: 224 W. Market, Bloomington, MN
Website: http://www.tigersushiusa.com/
Phone: (952) 876-9410
Store Hours: Daily from 10am-8pm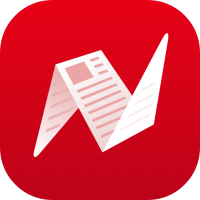 Mill Valley Kitchen
Fish and seafood dishes at Mill Valley Kitchen are some of the best in the state. With quinoa and the perfectly glazed miso glaze, the restaurant's signature entree, the miso-glazed seabass, is made of sustainably caught Chilean seabass. There are other wonderful seafood selections such as ahi tuna, seared scallops, and Atlantic salmon. Among the best features of Mill Valley Kitchen is that they use all healthy cooking techniques while providing nutritional values for each meal to keep diners informed.
Location: 3906 Excelsior Blvd., St. Louis Park, MN
Website: http://www.millvalleykitchen.com/
Phone: (952) 358-2000
Store Hours: Mon-Thurs 11am–9pm / Fri-Sat 11am–10pm / Sun 10am–8pm 
Smack Shack 
Even though Smack Shack is named after the boats used to catch lobster, the food truck debuted in 2010 in a downtown Minneapolis parking lot serving lobster rolls. In the Twin Cities, owner Josh Thoma thought lobster appetites were equal to those in coastal cities.
Food truck Smack Shack started serving bar food for 1029 in Nordeast when it was a food truck. Smack Shack's casual seafood menu and brick-and-mortar location have made lots of people mouth-wateringly happy. Downtown is worth the trip for the lobster mac 'n cheese, lobster roll, and jambalaya.
Location: 603 N Washington Ave., Minneapolis, MN  
Website: https://smack-shack.com/
Phone: 612-259-7288
Store Hours: Sun-Thurs 11am-9pm / Fri-Sat 11am-10pm
Shuang Cheng Restaurant
Chinese and Vietnamese cuisine may be served here, but Shuang Cheng's specialty is seafood. It's not only the seafood standards offered but the chef's specials, which are made based on the freshest ingredients available. You should visit Dinkytown and stop by Shuang Cheng, where they'll surprise you.
Shiang Cheng (Meaning Twin Cities) Restaurant has been open since 1990 and is a part of Dinky Town. The restaurant offers a wide variety of Cantonese food items and a long list of fresh seafood choices. The Shuang Cheng Restaurant is a restaurant you cannot go wrong with! What are you waiting for? Book a table or two for you and your friends now!
Location: 1320 4th St SE, Minneapolis, MN
Website: http://www.shuangchengrestaurant.com/
Phone: 612-378-0208
Store Hours: Mon-Thurs 11am–9pm / Fri-Sat 11am–10pm / Sun 12–9pm
Have you tried the menu at these restaurants? Let us know how they tasted in the comment section below!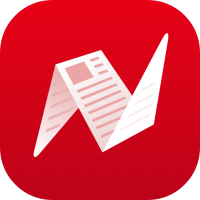 This is original content from NewsBreak's Creator Program. Join today to publish and share your own content.