Tommaso Cantelli/Unsplash
Michigan's reputation as an excellent seafood destination is not surprising. Doesn't that make sense? There are so many lakes and rivers in the state, and we're literally surrounded by water on three sides. The seafood eateries in Michigan's great cities serve up delicious fare that is both fresh and plentiful. Take a look at these 5 favorite seafood spots in the state! 
River Lake Inn 
Even though it's several hundred miles from the nearest ocean, Colon's River Lake Inn features an outstanding variety of seafood dishes. It doesn't matter if you're a seafood lover or an iron-fisted purist, there's always something to try. On Fridays and Saturdays, come to the Land & Sea Buffet, an all-you-can-eat seafood buffet with eye-catching bacon wrappings. 
The Rookery, Winery, and Commodore Perry's Pub serve delicious meals, while the beautiful Butterfly Gardens and Blue Bird Trail are as accessible as the decks. Taking a quick stroll in Marv's Bird Store is also an option if you don't feel like walking a mile.
Location: 767 Ralston Rd, Colon, MI
Website: http://www.riverlakeinn.com/
Phone: 269-432-2626
Store Hours: Mon-Sat 4–9pm / Sun 12–7pm
Joe Muer Seafood 
Easily one of Detroit's most upscale seafood restaurants, Joe Muer Seafood is one of the best seafood restaurants in Michigan. After lunch, indulge in oysters rockefeller, shrimp Ilene, and deviled crab balls at the raw bar. This is just the appetizers, and lunch portion of the meal-there is also crab-stuffed flounder, broiled whitefish, and salmon on the menu. Several sides and even some non-seafood dishes are also available, including steak and meatloaf. Call and book a table for you and your friends at Joe Muer Seafood now!
Location: 400 Renaissance Center #1404, Detroit, MI
Website: https://www.facebook.com/joemuerseafood/
Phone: 313-567-6837
Store Hours: Mon-Fri 11:30am–10pm / Sat 4–10pm / Sun 3–9pm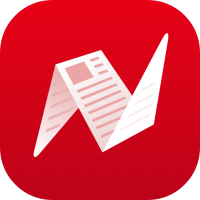 Leo's Restaurant 
The seafood that Leo's Restaurant in Grand Rapids offers is well-known in the area. You can choose from various fresh catch specials, ranging from Lake Superior whitefish to Costa Rican mahi-mahi, and experience a seafood experience unlike any other. In addition, you can order other seafood dishes, including sea scallops and lobster, as well as non-seafood meals. That is, once you get your dessert menu up and running, featuring the German chocolate cheesecake, among others.
Location: 60 Ottawa Ave NW, Grand Rapids, MI
Website: https://www.leosrestaurant.com/
Phone: 616-454-6700
Store Hours: Mon-Fri 11:30am–10pm / Sat 4:30–10pm
Brown Fisheries Fish House 
There's an incredible fish restaurant in Paradise called Brown Fisheries Fish House that will make you think the name is literal. You can find almost everything here, from whitefish to trout that have been pulled from Lake Superior that day. After that, the preparations will be mixed up. What about grilled filet mignon? Not a problem. Fry or broil? Doable. Would you like a bowl of trout chowder? It's not a problem. At Brown Fisheries Fish House, you can find the best fish in Michigan cooked in various ways.
Location: 32638 W M-123 Paradise, MI 49768
Website: https://www.facebook.com/BrownFisheriesFishHouse/
Phone: 906-492-3901
Store Hours: Mon-Sat 12–7pm
Schnitz Ada Grill 
By day, the Schnitz Ada Grill in Ada serves a pretty impressive lunch at its full-service deli. However, the restaurant doesn't put on its best suit and turns into a fine-dining restaurant in the evening. You can follow up the mussels with walleye, perch, salmon, or tuna to produce a complete seafood meal. In addition, there will be a variety of other options for those who are not seafood buffs, and a house-made dessert will round out the experience nicely.
Location: 597 Ada Dr. SE, Ada, MI
Website: http://www.schnitzadagrill.com/
Phone: 616-682-4660 
Store Hours: Mon-Sat 11am–9pm
That's not exactly what you'd expect, is it? Would you mind telling us about your favorite places in Michigan to eat this unique seafood?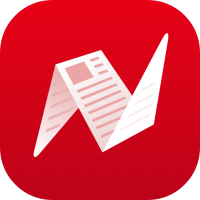 This is original content from NewsBreak's Creator Program. Join today to publish and share your own content.