There is no doubt that Massachusetts' seafood is some of the best in the country, with seafood towns such as Gloucester and summer destinations such as Cape Cod. Enjoy scallops, clams, fish, and more at these seafood restaurants in Massachusetts.
Jake's Seafood Restaurant 
The catch of the day just off Cape Cod's shores is the kind of delicious seafood you can only imagine. Serving fresh seafood by the seaside for years, Jake's Seafood Restaurant was founded. For that craving for fried seafood, the restaurant offers clams, scallops, and oysters.
Since Jake's opened in 1949, it has been a family affair. The lounge and waiting area at their restaurant were expanded during the winter of 2010 for the convenience of their customers. It has been 73 years since Jake's Company began providing Jake's experience to its customers.
Location: 50 George Washington Blvd., Hull, MA
Website: https://www.jakesseafoods.com/
Phone: (781) 925-1024
Store Hours: Daily from 9 am-8 pm
Union Oyster House 
The Union Oyster House in Massachusetts is the oldest restaurant in the United States. In addition to being on the Freedom Trail, it serves fantastic seafood as well. It is, of course, the oysters that are the star of the show here. Cooked or raw, it's your choice. Its clam chowder (or "chowda," as it's commonly called in Boston) is the best in the city.
It is the oldest restaurant in the country because it is located on the Freedom Trail, close to Faneuil Hall. A Boston institution built in the Pre-Revolutionary era, this Boston institution began serving food in 1826 and continues to serve food today, especially its oyster bar, where Daniel Webster was a regular customer.
Location: 41 Union Street, Boston, MA
Website: http://www.unionoysterhouse.com/
Phone: 612-227-2750
Store Hours: Sun–Thurs 11 am–9 pm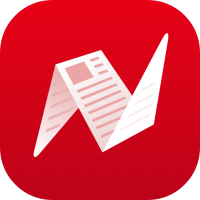 Neptune Oyster
At Neptune Oyster, you'll find some of the best seafood in the city. In 2004, Neptune Oyster made its debut in a place as small and pearly as its name suggests. Even so, it quickly established itself as a pioneering Boston dining destination, redefining the cuisine of New England seafood while also updating the neighborhood where it resides. Despite the challenges of being a destination restaurant that seems like a neighborhood restaurant, both because of the warmth of the employees and the variety of local seafood and dishes on the menu, Neptune manages to succeed.
Location: 63 Salem St # 1, Boston, MA
Website: www.neptuneoyster.com
Phone: (617) 742 3474                     
Store Hours: Sun-Thurs 11am–9:30pm / Fri-Sat 11am–10:30pm
Atlantic Fish Co
As one of the top seafood restaurants in Boston, Atlantic Fish Co has been providing the best seafood to the city since 1978. They print daily menus to highlight the fresh ingredients they receive straight from the harbor each morning. According to them, the best quality and flavor come from the freshest catch. Their meticulous preparation of seafood has evolved into a time-honored tradition. Because of this, they keep their stock to a minimum, and they always have a fresh menu.
Location: 761 Boylston St, Boston, MA
Website: www.atlanticfish.com
Phone: (617) 267 4000
Store Hours: Mon-Thurs 11:30 am–10 pm / Fri 11:30 am–11 pm / Sat 11 am–11 pm / Sunday 11 am–10 pm
D'Amelio's Off the Boat Seafood 
D'Amelio's Off the Boat Seafood serves some of the Bay State's most delicate Italian seafood dishes. In a white wine, butter, garlic, and scallop sauce, we toss fresh fusilli pasta with shrimp, scallops, and lobster. They also serve lobster Milanese with shaved black truffles if you'd prefer that.
Location: 306 Revere St, Revere, MA 
Website: http://www.offtheboatseafood.com/
Phone: 781-629-6344
Store Hours: Thurs-Sat 4-8 pm 
Did we miss your favorite seafood restaurant in Massachusetts? Hit us up in the comment section below!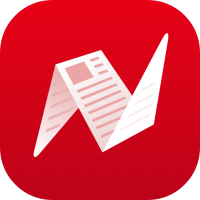 This is original content from NewsBreak's Creator Program. Join today to publish and share your own content.