In Maine, fresh and delicious seafood is available daily thanks to its access to the Atlantic Ocean. Fresh Maine lobster is popular with people from near and far. There is nothing like lobster to make Maine famous. All of its seafood is caught off its coast every day, including scallops, clams, and haddock. Here are the state's top 5 seafood restaurants. 
Young's Lobster Pound
It is possible to eat in or take out lobster cooked or alive at Young's Lobster Pound. In addition to having both an interior and an exterior deck, this restaurant offers docking for your boat and overlooks Penobscot Bay. When dining at Young's, you are strongly encouraged to bring your own beer or wine, appetizers, and dinner if you do not like seafood. Ashore Dinner features a giant lobster, clams, potatoes chips, butter, coleslaw, corn on the cob, lobster stew, fish chowder, or clam chowder for those who do not like lobster. The restaurant also offers lobsters a la carte and a la carte side dishes.
Location: 2 Fairview Street, Belfast, Maine
Website: http://www.youngslobsters.com/
Phone: 207-338-1160
Store Hours: Daily from 9 am-8 pm 
Pemaquid Lobster Co-op
This restaurant along the Maine coast, owned and operated locally, steams lobster immediately after it arrives off local boats. There is a temporary dock on the restaurant's quick floats if you are arriving by boat. Premaquid Lobster Co-op is located on a hill leading down to Pemaquid Harbor. A covered pavilion and picnic tables surround the co-op. A lot of customers are having a lobster dinner with beer and wine. The softshell or hardshell lobster shore dinner includes coleslaw, a roll, melted butter, corn on the cob, and fresh steamers.
Location: 32 Co-Op Road, Bristol, Maine
Website: https://pemaquidseafood.com/
Phone: 207-677-2642
Store Hours: Daily from 12-8 pm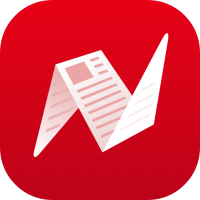 Robinson's Wharf & Tugs Pub
Robinson's Wharf and Tugs Pub is a small island that offers the cheapest fresh twin lobster meal in the United States, despite being connected to the mainland by a swing bridge. It is composed of a steamed corn dish with two lobsters, plus slaw. The 'Lazy Lobster' - lobster sautéed in butter served with starch for people who don't want to crack their claws or squirt lobster juice over vegetables. The seafood market ships anywhere in the United States, so you can share with friends back home if you can't get enough lobster.
Location: 20 Hendricks Hill Rd, Southport, Maine
Website: http://robinsons-wharf.com/
Phone: 207 633 3830
Store Hours: Sun, Mon, Thurs-Sat 11:30 am–8 pm / Wed 11:30 am–3:30pm
Thurston's Lobster Pound 
At Thurston's Lobster Pound, on Mount Desert Island's busiest working harbors, diners enjoy a friendly and relaxing dining experience from May through October. You can watch the lobster boats arrive with your dinner fresh from the sea while sitting under the covered patio. In addition to lobster, there are crab cakes, steamed mussels, and seafood chowder on the menu at Thurston's. 
Location: 9 Thurston Road, Bernard, Maine
Website: https://www.thurstonforlobster.com/
Phone: 207-244-7600
Store Hours: Tues-Sat 12-9 pm 
Linda Bean's 
The Topside Tavern and Lind Bean's Maine Kitchen are located across Maine's famous outdoor retailer. Enjoy drinks around an outdoor fire pit before grabbing a seat inside for dinner. We offer many seafood favorites, including the delicious Woo-Woo Lobster Legs, a delicious mix of lobster and mashed potatoes. If you wish to have the best seafood dining experience, you should call and book a table or two for you and your friends now at Linda Bean's!
Location: 88 Main Street, Freeport, Maine
Website: https://www.lindabeansperfectmaine.com/mainekitchen/restaurant/topside-tavern/
Phone: 207-865-9835
Store Hours: Daily 8 am-9 pm
What are your thoughts about these seafood spots in Maine? Be sure to tell us if anything we missed is missing so we can add it.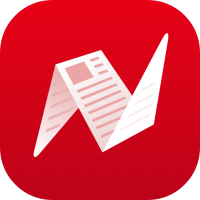 This is original content from NewsBreak's Creator Program. Join today to publish and share your own content.