As far as preparing excellent seafood is concerned, Louisiana is unmatched. Whether it's fish or shellfish, Louisianans know how to cook seafood without compromising quality or flavor safely. From frying to boiling to baking to broiling and grilling, Louisianans excel at the art of cooking seafood. These 5 seafood restaurants in Louisiana offer the best seafood in the state:  
Parrain's Seafood Restaurant 
It is hard to describe this local seafood restaurant in a better way than mouthwatering. As a Baton Rouge, Louisiana, seafood restaurant since 2001, Parrain's Seafood prides itself on offering the freshest and best seafood around. Parrain's Seafood Restaurant is open from 11 am to 10 pm most days until 11 pm on Fridays and Saturdays. There is also shrimp, oyster, catfish, gator, oyster po'boys, and crawfish étouffée, along with their unique andouille encrusted fish. Featuring wooden and nautical décor, its interior has a casual ship-like feel.
Location: 3225 Perkins Road, Baton Rouge, LA
Website: http://parrains.com/
Phone: 225-381-9922
Store Hours: Sun-Thu 11am-10pm / Fri-Sat 11am-11pm
SHUCKS! The Louisiana Seafood House! 
SHUCKS is known for its excellent seafood and has something for everyone, making it one of the top seafood restaurants in town! You won't be disappointed in Abbeville, Louisiana. We use tried and tested recipes and stay true to creating authentic Cajun food, so you can choose an oyster sampler any way you like it. Besides gator bites and shrimp remoulade, SHUCKS! offers delicious gumbos, chowders, and stews, such as smoked duck with andouille gumbo, crawfish moules marinières, and corn with crab soup. A popular entrée is fried oysters, but you can also get tilapia, crawfish, catfish, and crawfish cakes.
Location: 701 West Port Street, Abbeville, LA
Website: https://shucksrestaurant.com/
Phone: 337-898-3311
Store Hours: Mon-Sat 11 am-9 pm 
Peche Seafood Grill 
You'll know this place is different the moment you see its exterior. New Orleans' Peche Seafood Grill boasts rustic comfort and delicious food. Local fishers and farmers provide the restaurant with the ingredients for some of the best seafood dishes in the region. In many cases, open grills are used to prepare entrees with a mix of flavors from South America, Spain, and the Caribbean. Using this technique, many contemporary dishes have been developed, such as spicy ground shrimp and noodles and smoked duck with kumquat pappardelle. The method won James Beard awards. It is impossible not to enjoy the salted caramel cake with Angel's Envy bourbon buttercream for dessert.
Location: 800 Magazine St, New Orleans, LA
Website: https://www.pecherestaurant.com/
Phone: 504-522-1744
Store Hours: Wed-Mon 11 am-9 pm 
Acme Oyster House 
Since 1910, Acme Oyster House in New Orleans has been serving oysters in the French Quarter. This iconic local establishment, which was temporarily closed due to a fire, attracts oyster lovers from all over the world. There is more to New Orleans than oysters. A seafood étoufée would make your grandma happy, as well as jambalaya, red beans & rice, and po'boys. There are several locations around the state where you can pick up your prescription every day. Additionally, we have locations in Baton Rouge, Covington, and Metairie. 
Location: 724 Iberville St, New Orleans, LA
Website: https://acmeoyster.com/
Phone: 504-522-5973
Store Hours: Daily 11:30 am–8 pm
Deanie's Seafood 
Deanie's Seafood is known for its perfect fresh Louisiana-style seafood serving and has been named the best seafood place in New Orleans by a local magazine. There are crabmeat nachos, barbecue shrimp, and crawfish tails to start, so this is good eating at its best. Alternatively, you can try their soup, gumbo, or bisque of choice, salad, and one of their house specialties like soft shell crabs, red shrimp, oysters, catfish, soft shell crabs, crawfish, and French fries. People come together over food like this. 
Location: 841 Iberville St, New Orleans, LA
Website: https://deanies.com/
Phone: (504)-581-1316
Store Hours: Thurs-Mon 11 am-10 pm 
How do these restaurants compare to what you've eaten? Are we on the right track? We'd love to hear from you! Post a comment below!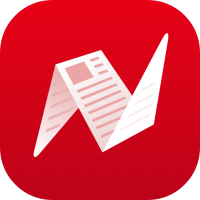 This is original content from NewsBreak's Creator Program. Join today to publish and share your own content.