You can find some incredible seafood restaurants in Kentucky despite their landlocked status. The Bluegrass State has much fresh fish and freshwater creatures, such as mussels and clams, not to mention the excellent Seafood we get elsewhere.
For innovative and delicious Seafood with exceptional service, check out these 5 fantastic seafood restaurants in Kentucky. Here are 5 delightful seafood restaurants to try in Kentucky:
Willow Pond
In Eddyville, Kentucky, Willow Pond serves up Southern catfish done right with specials like grilled salmon, clam strips, and pecan cobbler. The restaurant is open every day and has a dine-in-only option for all-you-can-eat catfish that has become very popular. Hushpuppies, white beans, and red pepper relish are among the favorites. There are many fish restaurants in the area, so if you're a fan, then you'll want to go here.
Location: 3009 Old Husbands Rd, Paducah, KY
Website: https://www.willowpond.net/
Phone: 270-388-4354
Store Hours: Sun 11 am - 7pm / Mon-Sat 4 - 8pm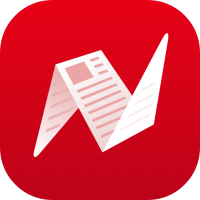 Harpers Catfish
Scottsville-based Harper's Catfish serves traditional catfish dishes with big flavors and big appetites. When you stop by Wednesday through Sunday, you'll be treated like family, and there is usually no wait for a table even when they're busy. Even the children's menu is known for its ample portions, so you won't have to worry about being hungry.
Location: 3085 Old Gallatin Rd Scottsville, KY 42164
Website: https://www.facebook.com/pages/Harpers-Catfish
Phone: 270-622-7557
Store Hours: Wed 10:30 AM - 9:00 PM / Thurs 10:30 AM - 7:00 PM / Fri-Sat 10:30 AM - 10:00 PM / 10:30 AM - 8:00 PM
Strickland's Seafood Restaurant
The daily specials include catfish and oysters on the half shell, as well as regular menu items. In addition to Shawn's gumbo, Strickland's Seafood Restaurant serves fried alligators, too. Additionally, they serve shrimp to your preference, scallops, cod, crab, frog legs, catfish, Ahi tuna, and salmon, as well as a half-priced domestic draft beer and margarita every day from 2 pm to 6 pm.
Location: 900 North 32nd Street, Paducah, KY
Website: https://stricklandsseafood.com/
Phone: (270) 538-3474
Store Hours: Mon-Sat 11 am-9 pm
Napa Prime Burgers + Seafood
What restaurant would not have seafood dishes like lobster and shrimp pasta, Creole shrimp and grits, and fish and chips? If you want to relax and unwind with your family or friends on the Bourbon Trail in Versailles, Kentucky, then Nap Prime Burgers + Seafood is the place to go. If you want good burgers and Seafood, you should go to Nap Prime. A TripAdvisor Certificate of Excellence has been given to Napa Prime many times by the local community. Explore the reimagining of American cuisine.
Location: 508 Lexington Rd, Versailles, KY
Website: https://www.facebook.com/napaprime/
Phone: 859-873-0600
Store Hours: Sun-Thurs 11am-9pm / Fri-Sat 11am-10pm 
The Ketch
One of the best crab cakes you will ever taste can be found at The Ketch at 2012 Regency Road in Lexington. A delicious honey butter complements the taste of the Whitefish and the Hushpuppies, which seem to dissolve on the tongue. In addition to lobster, oysters, and crab, homemade sauces are served to enhance the flavors of the Seafood. I would at least try everything here at least once. It is well worth getting caught up in the Ketch.
Aside from being named one of Kentucky's best brunch restaurants by USA Today and named one of Kentucky's #1 seafood restaurants by onlyinyourstate.com, The Ketch will remind you of that favorite fish joint you love to visit on vacations at the beach.
Location: 2012 Regency Rd, Lexington KY
Website: https://www.ketchseafoodgrill.com/
Phone: 859-277-5919
Store Hours: Mon, Wed, Thurs, Sun 11am-9pm / Fri-Sat 11am-10pm
 There is a great deal of acclaim for the cuisine and sides in each of these restaurants. Fish are abundant here, so catching fresh fish and preparing it at home is always an excellent option. When it comes to seafood cuisine, where do you go?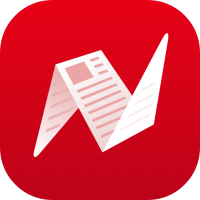 This is original content from NewsBreak's Creator Program. Join today to publish and share your own content.