Despite being a landlocked state, Kansas has blue skies, lush pastures, and a plentiful supply of delicious seafood. Pick your favorite shrimp, oyster, or lobster! Here are some great places to enjoy high-quality seafood in Kansas. 
The Anchor 
A combination of traditional American and seafood dishes can be found at Downtown Wichita's Anchor. You will definitely enjoy dining here because the staff was friendly, and the food is delicious. 
As one of Wichita's favorite neighborhood bars and grills, The Anchor has been around since 2004. A homestyle gastropub and 59 craft beers can be found at the Douglas Design District Bar in Old Town Downtown Wichita. The Kansas state's best beer bar for 2018 was voted by Craftbeer.com readers!
In addition to various tasty plates, we have the Haystack, Dos Tacos, Burn Notice Hot Wings, and what many have called the best Reuben in town. A charming, unpretentious atmosphere is complemented by delicious food and drink. 
Location: 1109 E. Douglas, Wichita, KS
Website: http://anchorwichita.com/
Phone: (316) 260-8989
Store Hours: Tues-Thurs 11 am-10 pm / Fri-Sat 11 am-11 pm / Sun 11 am-3 pm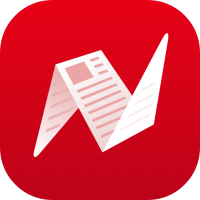 City Fish and More 
City Fish & More Restaurant has been a Kansas City favorite for years. Served hot and ready to dine, their menu is prepared just the way you like it.
Founder of City Fish & More, Pete Badalucco, opened the restaurant in 1983. Since the early 1900s, his family has been in the fish business, and he is a third-generation fisherman.
Location: 2704 State Ave., Kansas City, KS
Website: https://city-fish-more-restaurant.business.site/#summary
Phone: (913) 281-1606
Store Hours: Monday-Thursday 10:30 am – 8:00 pm
Sake2me Sushi & Seafood Grille 
Located in Hays, Sake2me Sushi & Seafood Grille offers a wide variety of seafood edibles and tips on how to catch the catch of the day. There are daily seafood specials and craft beers at this seafood spot. There are also fresh oysters at this seafood restaurant!
Location: 700 Main St. Hays, KS 
Website: http://www.sake2mesushirolls.com/
Phone: 785-301-2999
Store Hours: Mon-Sat 11am-2pm & 5pm-10pm
The Bristol Seafood Grill 
A local seafood restaurant with an upscale atmosphere, the Bristol Seafood Grill is open seasonally. We distinguish ourselves from other Leawood restaurants by providing impeccable service in a classic yet upscale atmosphere. Established in 1980, we've been serving the city's best seafood by sourcing directly from the industry's most reputable sources the freshest fish each day. The restaurant offers top-quality steaks, including USDA Prime Black Angus Beef grilled over an open fire. If you wish to have the best seafood dining experience in Kansas, visit The Bristol Seafood Grill now!
 Location: 5400 W. 119th Street, Leawood, KS, 66209-1533
Website: https://bristolseafoodgrill.com/leawood
Phone: (913) 663-5777
Store Hours: Sun 11 am-8 pm / Mon-Thurs 11am-8:30pm / Fri-Sat 11am-9:30pm 
Prime on the Nine
Prime on the Nine is located on the Mariah Hills golf course and only serves hand-cut steaks and local beef. The restaurant also has chicken fried steaks that are bigger than your head, smothered with jalapeo cream gravy. Floor-to-ceiling windows are overlooking the Mariah Hills golf course. A modern twist on traditional cuisine is what our chef, Ryan Emery, offers.
A trained waitstaff is ready to serve you at Prime on the Nine, with seating for 100 people. Emery believes in providing great-tasting food with the service you deserve. The restaurant accepts reservations and offers a full bar. Among the menu options, you'll find steaks, seafood, and other dishes to satisfy any palate.
Location: 1800 Matt Down Lane, Dodge City, KS
Website: https://www.primeonthenine.com/
Phone: (620) 227-2736
Store Hours: Mon-Thurs 11am-2pm and 4-8pm / Fri-Sat 11am-2pm and 4-9pm 
Which Kansas State seafood joint is your favorite? Let us know below!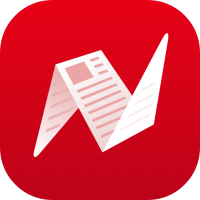 This is original content from NewsBreak's Creator Program. Join today to publish and share your own content.