Even though Indiana is located in the Midwest, its seafood is quite good. You'll find everything to satisfy your fish cravings in Indianapolis, from fish markets and sushi bars to small-town grills. We have compiled a list of the 5 best seafood restaurants in Indiana. 
Bridges Waterside Grille 
It's one of those classic East Coast restaurants you'd find in northern Michigan City, Indiana. The family-friendly Bridges Restaurant is located along Trail Creek, just off the shores of Lake Michigan. It has a fantastic deck overlooking the dock, making it the perfect spot for a summer evening. Bridges Restaurant, in business since 2002, serves freshly caught seafood that's best in Indiana. Offering sandwiches, wraps, burgers, seafood, and salads, Bridges has something for everyone! Here you must try the sweet potato fries and the fish tacos!
Location: 508 E 2nd St, Michigan City, IN
Website:  http://bridgeswatersidegrille.com/
Phone: 219-878-0227
Store Hours: Mon, Wed, Thurs, Sun 11 am–9 pm / Fri-Sat 11 am–10 pm
Zydeco's Cajun 
It's time to have fun! In Mooresville, Indiana, guests feel like they've stepped into New Orleans' Big Easy thanks to Zydeco's Cajun. This place is so good that Guy Fieri himself stopped by a couple of years ago. The best thing about Zydeco's Cajun, aside from the food, is that the kitchen staff is always glad to talk to customers about Louisiana cuisine and answer any questions. Get started with some Gumbo, then follow it up with the delicious Ya-Ya Chicken, a smoky and garlicky chicken dish with jambalaya and white rice. You can have bread pudding with rum sauce as dessert.
Location: 11 E Main St, Mooresville, IN
Website: http://www.zydecos.net/
Phone: 317-834-3900
Store Hours: Wed-Thurs 5–9 pm / Fri-Sat 5–10 pm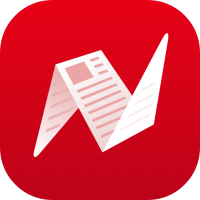 Caplinger's Fresh Catch Seafood Market & Restaurant 
Having spent 125 years in the seafood business, Caplinger's Fresh Catch is a family-owned and operated business. Among the fresh fish available in their seafood market, snow crabs, softshell crabs, frog legs, octopus, and many more. The staff is friendly and highly knowledgeable. Their food has been voted the best in Indiana, and it's easy to see why. Caplinger's special sandwich comes with a side of delicious hushpuppies, and for dessert, a slice of Key Lime Pie!
Location: 7460 Shadeland Ave, Indianapolis, IN
Website: https://www.caplingersfreshcatch.com/
Phone: 317-288-7263
Store Hours: Mon-Thurs 10am–8pm / Fri-Sat 10am–8pm 
Bonefish Grill 
In Indianapolis, Indiana, the Bonefish Grill is sure to ignite your taste buds. Walking into Bonefish Grill, it's clear that the details and needs of the customers are taken seriously. It's a great place to go with friends or date since the atmosphere is lively and comfortable. Each Bonefish Grill customer is assigned their own personal "Angler." These experts are trained to help you throughout the entire dining experience by providing the best food selections and answering any questions you may have. Bonefish Grill offers a unique dining experience.
Location: 4501 E 82nd St, Indianapolis, IN
Website: https://locations.bonefishgrill.com/indiana/indianapolis/4501-e.-82nd-street
Phone: 317-863-3474
Store Hours: Mon-Thurs 11am–10pm / Fri-Sat 11am–11pm 
Paula's on Main 
At Paula's on Main in northern Fort Wayne, Indiana, the motto is, "If the fish were any fresher, they'd be swimming". Paula's offers a fun, eclectic, and comfortable atmosphere, as well as a fresh fish market and a full bar. You might want to start with clam chowder or lamb pops, which are classic New England foods. If you're looking for lunch, Paula makes delicious fish tacos, and dinner is blackened salmon. It's also possible to create a surf-and-turf zone.
Location: 1732 W Main St, Fort Wayne, IN
Website: http://www.paulasonmain.com/lunch5-28-14.pdf
Phone: 260-424-2300
Store Hours: Mon-Sat 12–9 pm
Are these Indiana restaurants worth visiting? Feel free to share your opinion in the comments, and let me know if you think I have missed a restaurant that should have been included!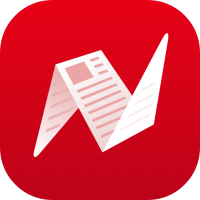 This is original content from NewsBreak's Creator Program. Join today to publish and share your own content.