Many high-quality seafood restaurants are located in Illinois, serving fresh, tasty seafood to locals and tourists alike. Many seafood restaurants in Illinois offer mouthwatering seafood dishes such as shrimp, scallops, and lobster. The restaurants serving seafood are some of the best in the city. Some of them are hidden gems scattered throughout the state. Our top 5 favorites are below. 
Marko Fish House
You can't go wrong with Marko Fish House in Madison if you want the best fish sandwich in Illinois. They serve seafood that both locals and seafood lovers throughout the state love, though it's not your fancy-dancy city restaurant. Codfish sandwiches served on homemade white bread with pickles, onion, and banana peppers, are extremely popular at local eateries. 
Location: 820 Madison Ave, Madison, IL 
Website: https://www.facebook.com/profile.php?id=100063703773389
Phone: 618-876-9212
Store Hours: Tues-Thurs 11am-6pm / Fri 11am-7pm
Crazy Crab Seafood Restaurant
Cajun-style seafood is served at Crazy Crab in a casual, kid-friendly environment. The staff doesn't mind if you eat with your hands or draw on the chairs and tables. Besides the friendly service, the seafood is fresh, the prices are reasonable, and the portions are generous. 
A new Cajun Fusion Seafood restaurant has come to the western suburbs - Crazy Crab! Traditional cajun flavors are given a twist with our special touch!
Location: 279 N Barrington Road, Streamwood, IL
Website: https://www.crazycrabseafood.com/
Phone: 847-252-9555
Store Hours: Mon-Fri 3pm-10pm / Sat-Sun 12pm-11pm
The Holy Mackerel 
Visit the Holy Mackerel restaurant in downtown Elizabeth to enjoy a unique dining experience. Chef Kretschmer and his wife are dedicated to creating the best food possible. Their family-run seafood restaurant offers a simple, elegant menu. Fish, shrimp, scallops, and seafood tacos are favorites among guests. 
Stepping into Holy Mackerel! will instantly transport you back into a simpler time. You'll relax with friends and colleagues at our Chicago bar, surrounded by vintage murals and photographs, while sipping classic cocktails and enjoying our take on comfort food. Visit us for breakfast, lunch, or dinner to experience the Midwest hospitality we offer. In addition, guests can order from the adjacent Harry Caray's Italian Steakhouse menu.
Location: 70 Yorktown Center, Lombard, IL
Website: https://www.harrycarays.com/holy-mackerel-fresh-seafood-lombard.html
Phone: 630-953-3444 
Store Hours: Mon-Sat 6 am-4 pm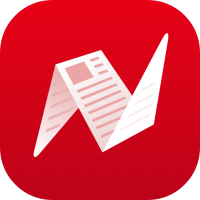 Hook Line and Sinker
Fish tacos, catfish, fried cod, shrimp, and other fresh seafood are served at Hook Line and Sinker, a friendly, casual seafood restaurant. On Sundays, they also serve unlimited fried chicken or fried fish. Guests appreciate the reasonable prices and family-friendly atmosphere. Book a table at Hook Line and Sinker now, and you will have the best seafood dining experience of your lifetime!
Location: 5635 State Rte 4, Steeleville, IL 
Website: https://www.facebook.com/hookline.ansinker
Phone: 618-965-2444
Store Hours: Wed 3-9pm / Thurs-Sun 11a-9pm 
Fish House 
Fresh seafood menus featuring global flavors are offered at this oyster bar and restaurant. Since it opened nearly four decades ago, Fish House has been one of Peoria's finest seafood restaurants. Seared tuna, lobster bisque, and oyster stew are among the favorite dishes. 
With over 44 years of serving the Peoria area with the freshest seafood, the Fish House opened in 1976. There is a wide variety of fresh seafood served at the Fish House, along with a wide variety of steaks, chickens, and pastas to please any appetite.
Fresh seafood is available at The Seafood Market, which can be portioned to meet your specific needs. For any gathering, they can make custom shrimp cocktail party trays. Our sweet au-gratins and their famous Fish House rolls are also sold at the market. 
Location: 4919 N. University St. Peoria, IL
Website: https://www.fishhousepeoria.com/
Phone: 309-691-9358
Store Hours: Sun-Thurs 4pm-10pm / Fri-Sat 4pm-11pm
Which restaurant are you going to visit? Take the time to try all of them! Feel free to share your experience with us! Comment below if you have any!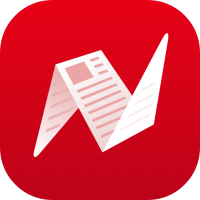 This is original content from NewsBreak's Creator Program. Join today to publish and share your own content.