There are many fish and seafood restaurants in Idaho, even though it is not a coastal state. Due to its proximity to Oregon, California, and Washington, Idaho offers some of the best seafood around. Idaho's seafood restaurant scene is booming, with restaurants popping up all over the state serving up the freshest seafood. Our top 5 favorites are below.
Fresh Off the Hook Seafood
There is a gem in Boise that makes you feel as if you are right on the water. With its quaint ambiance and seafood tastes from Seattle, San Francisco, and Key West, Fresh Off the Hook offers a unique dining experience. You'll be able to taste Alaskan cod or halibut or shrimp you've never tried before.
Entrepreneur David Bassiri, the owner of Reel Foods, became a regular at the chain in 1994, when it was first created to serve fresh seafood to Boise residents. He bought the business when he realized that dining alone wasn't enough.
Location: 507 North Milwaukee, Boise, Idaho
Website: http://www.freshoffthehookseafood.com/
Phone: 322-9224
Store Hours: Mon-Sat 11am-9pm / Sun 11am-8pm
Sandpiper
Known for its fresh seafood flown in from all over the country, Sandpiper is a seafood chain. The prices are a bit high to this being a high-end restaurant, but the seafood and sushi are excellent for the price. Many people drive to Idaho Falls for this site, which is a real treat.
Sandpiper's steaks and fish are hand-cut on-site, their fish and seafood are flown in daily, and it makes all its sauces, soups, and desserts from scratch. You can try our savory prime rib, huge crab legs, and delicious lamb, as well as our delicious and creative fresh seafood specials. Additionally, they have a wide selection of beer, scotch, specialty martinis, and cocktails to pair with your meal.
Location: 750 Lindsay Blvd., Idaho Falls, ID
Website: http://idahosandpiper.com/
Phone: (208) 524-3344
Store Hours: Mon-Sat 4 pm-9 pm
Lucky Fins Seafood Grill
The community loves Lucky Fins. At Lucky Fins Seafood Grill, the staff uses all local ingredients and fish in our recipes, which are fresh and original! Every day, there is a different daily special. Last year, TripAdvisor named Lucky Fins an award-winning accommodation provider. Lucky Fins is known for serving up delicious seafood from scratch.
Location: 801 W. Main St. Suite 107, Boise, ID
Website: https://www.luckyfinsrestaurant.com/
Phone: (208) 888-3467
Store Hours: Mon-Thurs 11am-9pm / Fri 11am-10pm / Sat 10am-10pm /
Steamers
In Idaho, McCall is close to the Salmon River and located in the mountains. Situated in the middle of the state, Steamers offers very high-quality food. In steakers, fresh-caught Idaho trout, crab, shrimp, and stuffed halibut are available to eat. Although most meals cost no less than $20, you won't regret spending that much.
Location: 308 E. Lake Street, McCall, ID
Website: http://www.steamersrestaurant.com/
Phone: 208-634-1411
Store Hours: Daily from 5 pm to close
Sushi on Second
On 2nd Street in Ketchum, Idaho, you'll find Sushi on Second. This is a strict sushi restaurant, and it is delicious! It may be a bit pricey, but you will not be disappointed. A sushi chef who is fully trained has perfected their craft.
There is no better place in Ketchum to enjoy a magical evening of food, friends, and fun than Sushi on Second. The restaurant was founded in 1994, making it the oldest in the Valley. It would be best if you didn't let age fool you. John Rust is the head sushi chef of a talented team that loves to create some of the most visually appealing and delicious sushi dishes around.
Location: 260 Second St, Ketchum, ID
Website: http://sushionsecond.com/
Phone: 208-726-5181
Store Hours: Daily from 5:30–9 pm
If we missed your favorite seafood restaurant in Idaho, please let us know in the comment section below!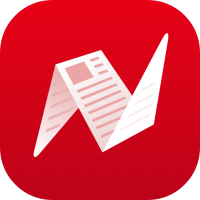 This is original content from NewsBreak's Creator Program. Join today to publish and share your own content.