There's one thing Georgians know well: food. They know how to cook it, eat it, and where to find the best. Try one of these 5 best seafood restaurants in Georgia if you're craving lobster, calamari, or anything else from the raw bar.
Ray's on the River
Ray's on the River offers a dining experience with a view of the Chattahoochee River. The restaurant's menu is laden with seafood favorites, including lobster, ahi tuna, grouper, salmon, crab cakes, and calamari, among others. You can also get the best steak in town if you're not in the mood for seafood.
Simon Young, Raymond's on the River's executive chef, brings food passion, leadership, and a creative flair to his role. Since discovering his love for the restaurant industry more than 26 years ago, Young has been transforming raw ingredients into extraordinary dishes. Ray's Restaurants is proud to have Young on our team due to his excellent management skills and his kitchen oversight every day.
Location: 6700 Powers Ferry Road Sandy Springs, GA
Website: https://www.raysrestaurants.com/
Phone: 770-955-1187
Store Hours: Mon-Thurs 11:30am–10pm / Sat 12–10pm / Sun 12–9pm
Oyster Bay Seafood Cafe 
At every turn, Lawrenceville's history echoes in this classic downtown tradition. The menu offers a lot of originality: whiskey shrimp, crab-crusted salmon, and the smoked fish melt, for example. Don't forget to come hungry, as the portions are generous!
In 2009, Steven and Jo Green founded a company called Oyster Bay. In 2011, Steven and Jo Green opened the flagship O'Shucks concept restaurant in Loganville, Georgia, combining Steven's experience designing and preparing Gulf Coast-inspired cuisine and Jo's extensive experience designing and running restaurants. 
Location: 125 West Crogan St., Lawrenceville, GA 
Website: https://www.oysterbayseafood.com/
Phone: ( 770)-910-7521
Store Hours: Daily 11 am–9 pm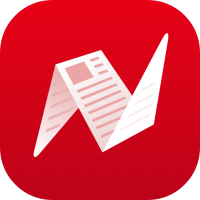 Atlanta Highway Seafood 
This market and restaurant offer fresh, wild-caught seafood so that you can expect only the best. The restaurants bring in fresh seafood every four days, so they provide plenty of variety only found in beach towns. Fish and shrimp of every kind can be found here, along with softshell crab, oysters, scallops, and even frog legs. Then serve with a side dish or soup. You can also take them with you to cook at home.
The founder of Atlanta Highway Seafood Market, Phoung Le, was born and raised in Biloxi, Mississippi, and has always enjoyed fresh seafood and good cajun/creole cooking. He opened Atlanta Highway Seafood Market in 2008 to bring the taste of Gulf seafood to North Georgia. Every week, fresh seafood is brought in at least four times to ensure that it is always fresh.
Location: 227 Atlanta Hwy #900, Gainesville, GA
Website: https://atlantahighwayseafood.com/
Phone: (770) 2878277 
Store Hours: Tues-Thurs 10am-7pm / Fri-Sat 10am-8pm
Fish Thyme Restaurant 
Fish Thyme Restaurant has a very outstanding reputation when it comes to seafood cuisine! While maintaining affordability, elevated flavors are served in an upscale ambiance. In addition to offering plenty of healthy options to suit most diets, their small plates are large enough to fit a meal. Restaurant guests enjoy the outdoor patio dining options and the bar area's upbeat atmosphere. 
Location: 3979 S Main St #5657, Acworth, GA
Website: http://newsite.fishthymerestaurant.com/
Phone: 770-974-2323
Store Hours: Wed-Sun 5–10 pm
Fontaine's Oyster House
Having a meal this good makes you want to travel to the coast. With Atlanta's freshest oysters, you'll indeed feel like you're on the beach. Enjoy seafood baskets, taco platters, oysters, sandwiches, and combo platters. Wishing to have the best seafood experience? Book a table now at Fontaine's Oyster House!
Location: 1026 North Highland Ave., Northeast, Atlanta, GA
Website: http://www.nightcapfoodandspirits.com/fontainesmainpage.html
Phone: 404-872-0869
Store Hours: Wed-Thurs 12–9pm / Fri-Sat 12–10pm / Sun-Mon 12–8pm / Tues 4–9pm
Which of these seafood restaurants do you prefer? Which seafood restaurants in Georgia are your favorites? Tell us in the comments below!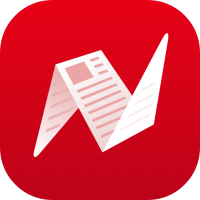 This is original content from NewsBreak's Creator Program. Join today to publish and share your own content.