Despite being landlocked and sealess, Colorado offers delicious seafood. A number of the state's great seafood restaurants fly in fresh seafood items daily so that their dishes are as fresh as possible. At these 5 best seafood restaurants in Colorado, you're sure to find your favorite catch like Maine lobster, seasonal fish options, oysters, and mussels. 
Humboldt Farm Fish Wine
Humboldt Farm Fish Wine is a market-inspired restaurant, which features classic as well as innovative American dishes. The seafood dishes at Humboldt Farm Fish Wine are paired with local ingredients. Crab, tuna, and even freshwater trout feature on the eclectic menu. 
We offer a chef-driven menu of small plates, elevated entrees, craft cocktails, unique local beers, and a carefully curated wine list at Humboldt Kitchen + Bar, the perfect place for celebrating, commiserating, or enjoying some well-deserved time with friends. A menu of bold flavors and traditional dishes is presented by Executive Chef Luke Enockson. 
Location: 1700 Humboldt Street | Denver, CO
Website: https://www.humboldtkitchenandbar.com/
Phone: 303-813-1700
Store Hours: Mon-Thur 11am-10pm / Fri 11am-11pm / Sat 10am-11pm / Sun 10am-9pm
Boulder Cork 
This fine-dining tradition in Boulder has been around for more than 50 years. Using the most top-quality ingredients, the Boulder Cork prepares food that allows the food to speak for itself thanks to their experience, skills, and community connections. Since its opening in 1969, the Cork has seen many changes, from an expanded dining area to an ever-changing menu to the regular changes of local artwork on the warm brick and wood walls.
In Boulder Cork, an experienced chef prepares an American-inspired menu. Here, fresh ingredients play an important role in the dishes. From mussel platters to salmon with sake-infused, the seafood displays encompass a range of choices. 
Location: 3295 30th St., Boulder, CO 80301
Website: https://bouldercork.com/
Phone: (303) 443-9505
Store Hours: Mon-Sun 4:30-8 pm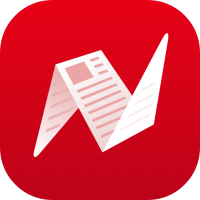 Pepper Tree Restaurant 
Pepper Tree Restaurant prepares meals at the table, a truly personal experience. In addition to seafood, there are other options to suit everyone's tastes. At Pepper Tree Restaurant, the food isn't the only thing that stands out; the view from the restaurant is equally impressive. 
In fine dining, The Peppertree's excellent cuisine, ambiance, and service have been legends since 1983. Peppertree ranks among Open Table's '100 Most Scenic Restaurants in America' for 2017, offering a unique dining experience with many of its dishes prepared at the table. Our tuxedo-clad waiters, known for their impeccable service, prepare dishes tableside that include the famous Pepper Steak.
Location: 888 W. Moreno, Colorado Springs, CO 80905
Website: https://peppertreecs.com/
Phone: 719-471-4888
Store Hours: Mon-Sat 5-9 pm
Fish
You can purchase seafood to prepare yourself at Fish in Fort Collins, which is a restaurant and market. Sustainable seafood is served here, along with local ingredients. You can purchase the seasonings and sauces you love at Fish in the market to enjoy at home. 
Location: 150 West Oak Street, Fort Collins, CO
Website: https://www.bistronautile.com/
Phone: (970) 224-1188
Store Hours: Tues-Thurs 4-9pm / Fri-Sat 4-9:30pm / Sun 4-8pm
Jax Fish House and Oyster Bar 
The Jax Fish House and Oyster Bar has multiple locations throughout Colorado. From oysters to gumbo to Maine lobster, this seafood joint offers classic seafood favorites. This seafood hotspot has brought the coast to the coastless, as the slogan says. During happy hour, you can expect to find excellent oyster deals. If you wish to have the best and authentic seafood dining experience, book a table at Jax Fix House and Oyster Bar now!
Location: 1539 17th St, Denver, CO
Website: https://www.jaxfishhouse.com/
Phone: 303-292-5767
Store Hours: Daily from 3:30–9 pm
These restaurants offer seafood and sushi that you are sure to love! If you have ever dined there, please let us know!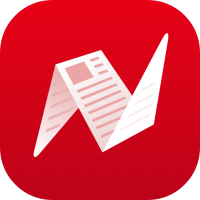 This is original content from NewsBreak's Creator Program. Join today to publish and share your own content.