Numerous restaurants in Connecticut serve lobsters dripping with butter, fresh-caught fish, and large Bomster scallops, all cooked to perfection. Do you want to experience Connecticut's best seafood restaurants by taking a trip to coastal Connecticut? Get a taste of the best seafood in Connecticut at these 5 restaurants.
The Whelk 
The Whelk offers a raw bar with an extensive selection of seafood, including your choice of cold prawns from New England or eastern Canada. There are numerous cooking options for seafood, such as lobster, brook trout, mackerel, crab toast, and squid. Dessert is an absolute must since the chocolate peanut butter cup, along with their butter cake with butterscotch, will leave you wanting more. 
Offering sustainable seafood and local produce, The Whelk provides an ever-changing menu along the Saugatuck River. A casual, relaxed atmosphere is created at The Whelk by its communal, bar, and outdoor seating. It will be possible to sit outdoors if the weather permits.
Location: 575 Riverside Ave, Westport, CT
Website: https://www.thewhelkwestport.com/
Phone: (203) 557-0902
Store Hours: Fr-Sat 12-3pm / Tues-Sat 4:30-9pm 
The Restaurant at Rowayton Seafood 
During your stay at the Rowayton Seafood Restaurant, enjoy waterfront dining at its finest. The menu features grilled swordfish steak, pecan-crusted salmon, and yellowfin tuna dusted with togarashi. There are also fish and chips, oysters, lobster, and numerous side dishes on the menu. A fresh seafood market is located next to the restaurant for you to prepare your meals.
Rowayton Seafood has a family atmosphere and provides five-star service always. With the expanding business, the team has received new opportunities over the years. 
Location: 89 Rowayton Avenue, Norwalk, CT 
Website: https://www.rowaytonseafood.com/
Phone: 203-866-4488
Store Hours: Sun-Wed 11:30am-9pm / Thurs-Sat 11:30am-10pm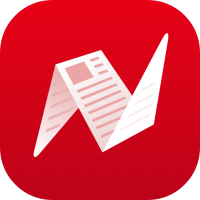 S&P Oyster
Fresh seafood is served at this traditional New England restaurant. You can enjoy the Mystic River views from the patio of the restaurant while admiring the passing boats. There is also lobster Alfredo, blue crab ravioli, New England clam chowder, and oysters on the half shell at S&P Oyster.
Location: 1 Holmes Street, Mystic CT
Website: https://sp-oyster.com/
Phone: (860) 536-2674
Store Hours: Mon-Thurs 11:30am–9pm / Fri-Sat 11:30am–10pm / Sun 11am–9pm 
Ford's Lobster 
The relaxed atmosphere of Ford's Lobster is the ideal place to enjoy Connecticut's great warm weather. Mussels cooked in coconut curry, crab cakes, fried calamari, lobster salad, and roasted cod are among the options in the menu. Those seeking a romantic evening on the water with friends should consider this restaurant, offering delicious, unique options.
As of 1970, Orion Ford took over company ownership from the Haring Family, which has run a bait shop and gas dock since the mid-1950s. Retail lobster shacks were added by Orion, which still exist today.
Location: 15 Riverview Avenue, Noank, CT
Website: https://www.fordslobster.com/
Phone: (860) 536-2842
Store Hours: Thurs-Mon 12–7 pm
The Place Restaurant 
In addition to serving roasted clams, lobster, steamers, fish, and other things cooked over an open fire, the Place Restaurant is open seasonally. On the tables and chairs made from tree stumps, customers enjoy great food. To complete your sumptuous meal, bring your favorite wine or beer.
In the 1940s, an old sailor named Whitey opened a clambake along Route 1 outside Guilford, Connecticut. It eventually became an authentic restaurant called Whitey's, where travelers enjoyed his roasted clams while sitting on tree stumps instead of chairs. Young locals such as Gary and Vaughn Knowles, brother of Whitey, were employed by Whitey. After Whitey's was put on the market in 1971, Vaughn and his wife, Judy, decided to purchase the business and take it over. 
Location: 901 Boston Post Rd. Guilford, CT
Website: http://theplaceguilford.com/
Phone: 203-453-9276
Store Hours: Mon-Thurs 5–9pm / Sat 1–10pm / Sun 12–9pm
How do you like the seafood restaurants on this list? Tell us about your dining experience at any of the restaurants listed above!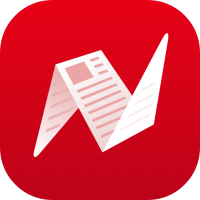 This is original content from NewsBreak's Creator Program. Join today to publish and share your own content.