Delaware's inland and coastal waterways have long been popular fishing destinations. There are some seriously incredible seafood restaurants to go along with that. You can find outstanding seafood in the state no matter where you go - in a casual beachside grill, a city restaurant, or a high-end resort. 
Just Hooked
Featuring locally sourced seafood and a full bar, this casual dining spot opened in 2011. Taking the idea of "Sea to Table" to life, Just Hooked is a restaurant dedicated to this concept. The restaurant awards itself with a host of local awards and offers starters like Buffalo oysters and short rib pot pie, as well as entrees like prosciutto-wrapped monkfish and Shrimp' n' Grits. You know you want oyster stew, man. 
Restaurants and catering services run by Off the Hook Restaurant Groups are locally run, serving the needs of local communities and being popular with seasonal crowds. Christian Costantino, the 2018 Best Chef in Coastal Style magazine, is constantly inspired by the natural atmosphere of the coast to create culinary masterpieces centered on freshness, creativity, and comfort. Guests, both on-site and off-site, are welcome to experience "Farm to Table" at their resort. 
Location: 1500 Coastal Highway, Fenwick Island, DE
Website: https://justhookedfi.com/
Phone: 302-581-0098
Store Hours: Tues-Sun 4:30-10 pm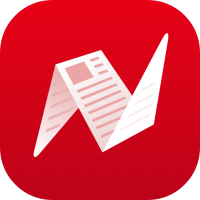 Blue Crab Grill 
A small-town seafood restaurant, this place is big on flavor. It was established in 2000. Guests will also find a full-service bar, local wines, and microbrews on tap, as well as live lobsters, crabs, and oysters on the half shell. We're talking about shrimp and grits, jambalaya, and snow crab. 
The owners and staff of Blue Crab take pride in using fresh ingredients and creating an inviting atmosphere at their Newark, DE restaurant. Their team looks forward to hosting you in the near future! 
Location: 322 Suburban Dr., Newark, DE
Website: https://www.bluecrabgrill.com/
Phone: 302 737-1100
Store Hours: Mon-Sat 11am-9pm / Sun 11am-9pm 
Cool Springs Fish Bar & Restaurant 
Dennis J. Forbes, the owner/chef at Cool Springs Fish Bar & Restaurant in Dover, Delaware, developed the restaurant into a trendy statewide restaurant on December 31, 1999. With his knack for simple seafood dishes of quality and consistency, he brought the Seafood House into the modern era, adding prime rib and excellent beef, making a well-rounded menu ending with award-winning house-made desserts. This restaurant offers fine dining in a casual, relaxed atmosphere in a neighborhood setting with its open display and modern decor. Our foremost priority is to provide a dining experience that increases enjoyment, comfort, and satisfaction for our guests.
Location: 2463 S State Street Dover DE
Website: http://coolspringsfishbar.com/
Phone: (302) 698-1955
Store Hours: Tues-Sat 5–9 pm
Bluecoast Seafood Grill and Raw Bar
A seafood restaurant founded in 2001, Bluecoast offers fresh, simple, delicately flavored dishes. An award-winning wine list, signature cocktails, and craft beers are also served in the restaurant, which overlooks an intensely beautiful salt pond. With "Educational Wine Lunches," a large deck, a raw bar, and entrees like lobster cavatappi, filet mignon, or crab carbonara, Bluecoast is a memorable dining experience.
Location: 30904 Coastal Hwy, Bethany Beach, DE
Website: https://www.bluecoastseafoodgrill.com/
Phone: 302-539-7111
Store Hours: Daily from 4-10 pm 
The Reef Seafood & Steak 
With weekly specials, live entertainment, a full bar, and a 10-foot-wide projector screen TV, the Reef offers something for everyone. They have weekly events like Burger Night, Taco Tuesdays, Steak Night, and Football Sundays. We also have Pint Night ($3 for all drafts), Alaskan snow crabs, lobster ravioli, and more.
Family-friendly, casual dining has become a hallmark of The Reef Seafood & Steak in North Wilmington. Over the last 14 years, we have built a dedicated following specializing in seafood & steaks. You'll keep coming back for their unique recipes, reasonable pricing, and tasty favorites!
Location: 2618 Carpenter Station Rd, Wilmington, DE
Website: https://thereefde.com/
Phone: 302-529-1985
Store Hours: Wed-Sat 11 am–1 am / Sun-Tues 11 am–11 pm
There's nothing like seafood from the First State! Fresh seafood is available at these seafood kings, including fish, crabs, oysters, and more. Please share with us your seafood experience at these restaurants!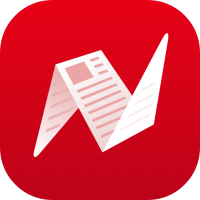 This is original content from NewsBreak's Creator Program. Join today to publish and share your own content.