Alaska produces more seafood than any other state. No matter what you're looking for in Alaskan waters, you'll find it. From crab to halibut to salmon, you'll find it all. The state is also home to many fantastic seafood restaurants. Our favorites are listed below. 
Alaska Fish House 
With its gorgeous views and fresh fish, Alaska Fish House isn't your typical seafood restaurant on the water. The process involves going from boat to grill to plate. Alaska Fish House offers you the option of catching and preparing your meal. For a relaxing meal, try their Dungeness crab chowder or get a bowl of chowder.
Baranof was conceived on Slate Island while AJ and Chuck Slagle stayed there overnight in the year 2000. Being enthusiasts of the variety of wilderness experiences available in Southeast Alaska and having grown up hunting and fishing there, they thought a family seeking an authentic Alaskan experience should learn more about not just sport fishing. Although they offered simple pleasures such as Alaskan seafood, beachcombing, and campfires on remote Alaskan beaches, they enjoyed the simple pleasures of life. According to the Slagle's, it takes more than a box of fish to show you the Southeast Alaska lifestyle.
Location: 3 Salmon Landing, Ketchikan, AK 
Website: http://exclusivealaska.com/fish-house
Phone: 877-732-9453
Store Hours: Daily from 11 am–8 pm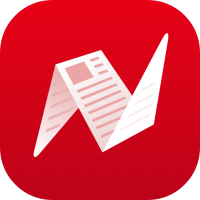 Tracy's King Crab Shack 
As you can probably tell from the name, Tracy's King Crab Shack only serves fresh Alaskan king crab straight from the Bering Sea. Serving crab cakes, crab legs by the bucket, and crab bisque, this seafood restaurant offers king crab legs by the single. Drink an Alaskan beer after your meal.
When Tracy first moved to Juneau in 1996, she had the idea of opening a seafood restaurant. Her first time out crabbing was with some friends. It was love at first sight for her! Crabs were fascinating to her. The crab pots were pulled perfectly, and the crab was cleaned, the crab was cooked, the scenery, the company, and the crab tasted fantastic! 
Location: 432 S Franklin St, Juneau, AK
Website: http://www.kingcrabshack.com/
Phone: (907) 790-2722
Store Hours: Daily from 12–8 pm
The Bubbly Mermaid Oyster Bar
Bubbly Mermaid Oyster Bar's specialty is oysters, but the restaurant serves much more. With more than half a dozen ways to prepare oysters, they have the freshest Alaskan oysters. In addition, they have fresh catches every day, scallops, shrimp, and, of course, crab.
Location: 417 D St, Anchorage, AK
Website: https://www.facebook.com/akfreshseafood/
Phone: 619-665-2852
Store Hours: Mon-Fri 11am–2am / Sat-Sun 10am–2am
The Pump House 
The Chena River Pump House in Fairbanks is a local landmark. At The Pump House, we make classic and innovative dishes from Alaskan seafood and local ingredients. The restaurant's menu includes everything from king crab to calamari and salmon to scallops, so you'll be sure to leave with a big smile on your face. 
With their Alaskan food service, they combine the freshest products with their culinary heritage. They also served new whenever possible and used only Alaskan salmon. They use certified Angus beef and age it for maximum flavor.  
Location: 796 Chena Pump Rd, Fairbanks, AK
Website: https://www.pumphouse.com/
Phone: 907-479-8452
Store Hours: Tues-Sat 5–10 pm
The Cookery & Oyster Bar 
The Cookery & Oyster Bar offers excellent seafood in an unpretentious setting in Seward. Fresh halibut cheeks and pan-roasted coho salmon are among the daily specials prepared by our award-winning chef. Fresh oysters are always available ice-cold on the half shell or char grilled in butter. The Frontiersman IPA goes great with them. 
Location: 209 5th Ave, Seward, AK
Website: https://www.cookeryseward.com/
Phone: 907-422-7459
Store Hours: Wed-Sun 5–9 pm
What can you say about our list above? Let us know in the comment section below!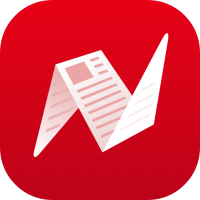 This is original content from NewsBreak's Creator Program. Join today to publish and share your own content.