Because Alabama is so close to the Gulf Coast, good seafood isn't hard to find. There is plenty of fresh shrimp, oysters, and fish along the coast and throughout the state that tastes so good that you'd swear they came straight from the fishing boats to your table. Enjoy Alabama's top seafood restaurants at one of these 5 restaurants.
Seafood Bistro
You won't go hungry at Seafood Bistro, a Cajun-inspired gas station-turned-restaurant. Fans rave about the menu because of its excellent food and affordable prices. Find a hidden jewel of seafood here if you're looking.
Jessica and Paul, the restaurant's owners, moved to Montgomery because of their love of food. Located on Woodmere Boulevard, they opened in 2012 in an old gas station. In May 2018, they moved to their current location when they decided that a more oversized kitchen and a more extensive dining area would be better for the growing business. 
Location: 1651 Perry Hill Road, Montgomery, AL
Website: http://www.theseafoodbistro.com/
Phone: 334-279-7500
Store Hours: Mon–Thu 11am–8pm / Fri–Sat 11am–9pm / Sun 11am–4pm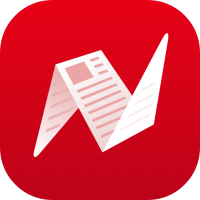 Pappadeaux Seafood Kitchen 
It would seem that New Orleans would be the place to go for seafood this good. You can find everything from baked crab mac and cheese to salmon and Alaskan King Crab in this delicious kitchen. In addition to Alabama, a few other locations across the country offer this type of service.
Pappadeaux Seafood Kitchen belongs to one of the nation's largest family-owned restaurant chains. There are many different types of cuisine and traditions offered by Pappas' restaurants. In every aspect of the Guest experience, all hotels strive for quality food and superior service. In the highly competitive restaurant industry, Pappas is regarded as a leader. There hasn't been much change in the Pappas philosophy over the years. A drive for excellence is still a driving force behind all of our endeavors and a desire for innovative approaches and quality.
Location: 3500 Grandview Parkway, Birmingham, AL
Website: https://pappadeaux.com 
Phone: (205) 582-5083
Store Hours: Sun-Thurs 11am-9pm / Fri-Sat 11am-10pm
Jubilee Seafood 
You will be delighted by Jubilee Seafood's spot that's appropriately named! Fresh seafood selections were available here, with each piece of fish being hand-cut and prepared to order by the chefs. Owners and operators of the restaurant have been the same family for nearly 25 years, which means that locals can always expect good service and gourmet food.
The award-winning Jubilee Seafood has established a reputation for delivering the best seafood selection in Old Cloverdale. Bud Skinner and his team have created a restaurant atmosphere that combines quality service with superior cuisine for over 25 years. There is a national reputation for Jubilee Seafood. 
Location: 1057 Woodley Road Montgomery, A
Website: https://jubileeseafoodrestaurant.com
Phone: 334-262-6224
Store Hours: Tues-Sat 5-10 pm
Wolf Bay
Its humble beginnings as bait on Wolf Bay were as a lodge-style restaurant. The restaurant has been in business for over 40 years, serving stuffed shrimp, whole flounder, gumbo, tuna dip, and lobster tails. In addition to their Orange Beach location, they have another place in Leesburg. 
Location: 20801 Miflin Road, County Road 20, Foley, AL
Website: https://www.wolfbaylodge.com/
Phone: (251) 987-5129
Store Hours: Mon-Thurs 4pm-9pm / Fri-Sat 11am-10pm / Sun 11am-9pm
Lucy Buffett's Lulu's 
Lulu's is not only known for its tasty seafood but also its friendly service. You can find fried seafood baskets, fish tacos, and po'boys at this amazing restaurant, as well as family entertainment to keep you entertained before and after your meal arrives. Experience some live music with your waterfront views while playing in the arcade or ropes course.
Location: 200 East 25th Avenue, Gulf Shores, AL
Website: https://lulubuffett.com/
Phone: (251) 967-(5858)
Store Hours: Daily from 11 am–10 pm
What restaurants do you recommend? If you had to choose, where would you go to eat seafood in Alabama? Let us know in the comment section.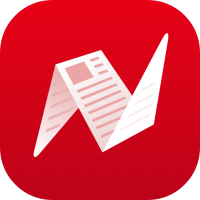 This is original content from NewsBreak's Creator Program. Join today to publish and share your own content.