Wyoming has historically been a thoroughfare for migrant Native Americans, including a Hispanic population that has brought their amazing, authentic recipes to Big Wyoming. No matter what you're in the mood for - crispy tortillas with pork and homemade guacamole or a hearty taco salad - you'll find it at these 5 excellent Mexican restaurants in Wyoming. 
Su Casa Cafe 
Mi casa es su casa. Mexican cuisine embraces the concept "My home is your home." This unassuming grub-hub is located in a town of about 500 people. Su Casa Cafe is an authentic Mexican restaurant that represents the best of Mexican-American cuisine: easygoing, tasty, and served with genuine hospitality. Tacos and burritos can be found here, among other delicacies. Tostadas, crisp tortillas topped with an assortment of braised, grilled, and other love-inspired ingredients (pork and guacamole! ), are excellent!
Location: 705 Lincoln Ave Sinclair, WY 82334
Website: https://www.facebook.com/1988sinclairwyo
Phone: 307-328-1745
Store Hours: Daily from 11 am-7 pm 
San Juan Restaurant
A few facets are essential to this recipe, unassumingly, derived from recipes from grandma. Mexican cuisine, especially in taco form, is served at this taqueria-turned-restaurant for nearly 20 years. The menu of San Juan Restaurant, which used to be only available on the walls, has expanded. The dishes remain prepared here, with cabbage, pico, beans, and rice, ubiquitous (and necessary). However, the best is complemented with authentic and foodie-pleasing items like tacos with beef tongue and brain. If a random celebrity covertly shows up, don't be surprised. 
Location: 65 S Glenwood St, Jackson, WY
Website: https://www.facebook.com/pages/category/Mexican-Restaurant/109532047247789/
Phone: 307-734-5407
Store Hours: Mon-Fri 8am–10pm / Sat 9am–10pm
Hatch Taqueria & Tequilas
There is always a (sometimes) conflict between modernization and authenticity in the restaurant industry. Hatch Taqueria and tequilas may respect authenticity, tradition, and fresh ingredients, but it certainly takes a more contemporary, upscale approach. The drinks and tacos are cutting-edge, with organic produce, gluten-free and vegan options, and non-GMO tortillas. Taqueria Magdelena guarantees a classy and delicious trip through Mexico's ritziest neighborhoods with its extensive tequila and mezcal section. Mouthwatering entrees include elk quesadillas and chicken glazed with peach and habanero. 
Location: 120 W Broadway | Jackson, WY
Website: https://www.hatchjh.com/   
Phone: (307)-203-2780
Store Hours: Daily from 8 am-5 pm 
Merry Piglets Mexican Grill 
Tex-Mex cuisine puts an American spin on Mexican cooking by using beef, beans, and other American-style ingredients. This is a testament to the tacos that the establishment has lasted so long in a flooded region with money, tourism, and demographic shifts. A great meal awaits after the delicious, fresh chips and house-made salsa have been served. Pork marinated and braised in a sweet-tangy chile-pineapple brine makes for savory, slightly spicy pastor tacos. The shrimp enchiladas and green-chile beef tamales are fantastic and very filling. The menu features everything from house-fried tortilla chips and Jackson Hole's favorite salsa to fresh-squeezed margaritas. Merry Piglets is famous for our house recipes.
Location: 160 North Cache St., Jackson, WY 83001
Website: https://www.merrypiglets.com/
Phone: 307-733-2966
Store Hours: Daily 11:30am- 10pm 
Corona Village
Corona's food is made from scratch every day and has been tasty for twenty years. Mexicans take "handmade" for granted since it's everywhere. This quaint notion cuts into the profits of many American food establishments. Daily fresh food is what makes Corona's ancestors proud. Even gringo-friendly family joints still produce some tasty tacos despite not reinventing the wheel. Flavorful fajitas are available here, and chile Verde and chile colorado are served with warm tortillas and fresh fixings. 
All meals are freshly prepared at Corona Village Mexican Restaurants each day using the finest ingredients to ensure superior flavor. So that you get precisely what you want, all meals are ready to order. The large meals that are served won't leave you hungry. You can treat the whole family at affordable prices thanks to our reasonable prices.
Location: 513 Boswell Dr, Laramie, WY
Website: https://coronavillagemex.com/
Phone: (307) 721-0167
Store Hours: Daily from 11 am-10 pm
Is there a Mexican restaurant you like in Wyoming? Comment below if you have any!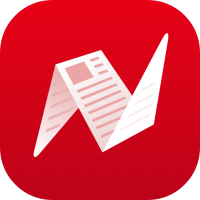 This is original content from NewsBreak's Creator Program. Join today to publish and share your own content.