5 Best Mexican Restaurants in Vermont
It is possible to find good Mexican food in Vermont, even though many fine Mexican restaurants. What person does not enjoy salsa and chips together? A few Vermont Mexican restaurants make your tacos, burritos, and anything else precisely how you want it. The state has a lot of places that create custom-made food. This dish features fresh Vermont ingredients and unique salsas, and hot sauces from Vermont.  
The following are five places in Vermont where you can find tasty Mexican food.
El Cortijo 
El Cortijo offers traditional tacos, burritos, and Mexican-style dishes prepared with fresh, exciting ingredients. There are six types of tacos available at this diner, and it's all housed in an old 1950s diner. It is one of the only places where you can buy tequila in Vermont, offering margaritas, 100 percent agave tequila, as well as homemade sangria.
Location: 189 Bank Street, Burlington, Vermont
Website: https://www.cortijovt.com/
Phone: (802) 497-1668
Store Hours: Tues-Thurs 4-9 pm / Fri-Sat 4-10 pm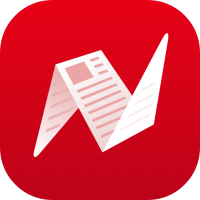 El Toro
While growing up in southern Colorado, Jennifer, the owner of El Toro, learned how to cook from her grandmother. Our Mexican cuisine is made with organic sprouted corn tortillas, Boyden grass-fed beef, Chicken from Misty Knoll, and Cabot cheddar cheese. You can order tamales in advance, as well as enchiladas, burritos, and tacos from the menu. Still thinking where to grab some Mexican food? Grab them at El Toro now!
Location: 82 Lower Main Street Morrisville, VT 05661
Website: https://www.facebook.com/ElToroVermont/
Phone: 802-521-7177
Store Hours: Tues-Thurs 8 am–4 pm / Fri-Sat 8 am–9 pm 
Cilantro
Cassidy Warren, who graduated from New England Culinary Institute, owns Cilantro, which serves fresh, simple tacos and burritos made to order. All the cheese, sauces, pickled onions, organic meat, and naturally raised chicken and pork are made in-house, including slow-roasted chicken, braised pork, and marinated beef brisket. Taste fresh tacos and burritos that are spicy, buttery, and filled with flavor. 
The owners and staff of Cilantro are committed to serving local people with local ingredients, supporting local charities, and focusing on the charities they support. Both of them proudly affirm their commitment to preserving the town and area they are so humbly endorsed by. The promise to care for this beautiful planet in a kind manner is also part of the agreement. 
Location: 5036 Main St, Manchester Center, VT 
Website: https://cilantrorestaurantvt.com/
Phone: 802-768-8141
Store Hours: Thur-Sun 11:30 am-8 pm 
The Mad Taco 
What more can you ask for than smoked pork belly tacos, chorizo tacos, fish tacos, squash and veggie tacos, enchiladas, and the best carnitas in the state? You'll find smoked meat, local ingredients, and a funky atmosphere in this laidback and funky restaurant. Tacos can be ordered individually or made according to order so that you can have a variety when you consider all that, plus a wide variety of local beers, it's understandable why Mad Taco is so famous.
In addition to providing a variety of health benefits and social benefits, Mad Taco has fostered strong and sustainable local food systems.
Location: 5101 Main Street, Waitsfeld, VTå
Website: https://www.themadtaco.com/
Phone: 802-496-3832
Store Hours: Daily 12 pm-8 pm
Three Stones 
Chef Alejandra Bolles grew up in Mexico under the instruction of her native grandmother, a Mayan Indian. The daughters are now responsible for preparing the meals at Three Stones. The menu items are primarily simple and made from fresh ingredients prepared traditionally, such as corn masa tortillas prepared in three distinct styles each day. To enjoy the authentic taste of Mexican food, make a reservation at Three Stones today! 
Location: 105 Canal Street, Brattleboro, VT
Website: http://threestonesrestaurant.com/#modern-organic-thai
Phone: 802-246-1035
Store Hours: Thurs-Sat 4:30-7:30 pm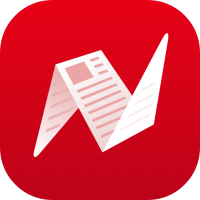 Vermont has some unique and delicious dishes even though it's in the Northeast! Let us know how your Mexican dining experience in Vermont went! Comment your experience below!