It's no secret that Texans love Mexican food, and they are also very hospitable people. The ability to get your fix of enchiladas, tacos, tamales, refried beans, rice, salsa, queso, and all of your other favorite dishes at one time isn't difficult, but it can be hard to find these places. 
There are five Mexican restaurants you really should visit in Texas, and here are the reasons why.
Fonda San Miguel  
You will be treated like royalty when you dine at Fonda San Miguel, like eating in a Mayan palace. Having been in existence since the 1970s and still being run by the same management, the Fonda San Miguel has had some time to enhance its cuisine. There are various entrees to choose from on their lunch and dinner menus, such as duck enchiladas, shrimp in a spicy chipotle cream sauce, and chile Rellenos with shredded pork. Regardless of your taste, you're sure to find something you'll enjoy at Fonda San Miguel so book a table for you and your friends now! 
Location: 2330 W N Loop Blvd, Austin, TX
Website: http://www.fondasanmiguel.com/
Phone: 512-459-4121
Store Hours: Mon-Thurs 5-9:3pm / Fri-Sat 5-10:30pm 
Benito's
More than 30 years ago, Benito's opened its doors to serve authentic Mexican food. Texas Monthly has recognized the restaurant's outstanding food with numerous awards. Chilies Rellenos (stuffed poblano peppers), tamales wrapped in banana leaves, and of course, enchiladas are popular fare. Enjoy a delicious breakfast of huevos rancheros! 
Location: 1450 W Magnolia Ave, Fort Worth, TX
Website: http://benitosmexican.com/
Phone: (817) 332-8633
Store Hours: Mon-Thurs 11am-9pm / Fri 11am-2pm / Sat 10am-2pm / Sun 10am-9pm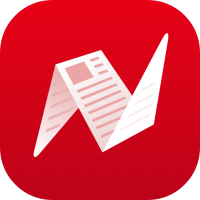 Hugo's
Everyone knows about Hugo's. Please note that there is a great deal to choose from on their menu, so be sure to look at their website. A few examples of their seafood-centric menu include lobster tacos and "return to life" cocktails with avocado, tomato sauce, crab meat, shrimp, octopus, oysters, and snapper. If you are afraid of grasshoppers, try chicken taquitos or chiles Rellenos (even though your adventurous spirit might be clamoring for chicken taquitos). Finally, you can enjoy a cup of Mexican hot chocolate or fluffy churros after your meal. 
Location: 1600 Westheimer Rd, Houston, TX 
Website: http://www.hugosrestaurant.net/
Phone: 713-524-7744
Store Hours: Tues-Wed / Thurs 11:30am-9pm / Fri 11:30am-10pm / Sat 11am-10pm / Sun 11am-8pm
La Fonda on Main
As the oldest Mexican restaurant in San Antonio, La Fonda has had plenty of time to perfect its craft - and it shows. Having Mexican food prepared in a more contemporary way will never be forgotten. Make spinach, mushroom, and sundried tomato enchiladas, serve them with poblanos cream and asadero cheese or make sweet potato enchiladas with roasted tomato chipotle sauce. You might prefer something fancier, so instead of traditional Tex-Mex, you opt for Gulf shrimp in garlic butter sauce with chopped nopal (cactus) rice. 
Location: 2415 N Main Ave, San Antonio, TX
Website: https://www.lafondaonmain.com/
Phone: (210) 733-0621
Store Hours: Tues-Thurs 11am-9pm / Sat-Sun 10am-9pm 
Herrera's
Dallas gourmet food lovers enjoy Herrera's, often referred to as "the best-kept secret in Dallas.". No one would have believed that behind a bit of a house might be the best Tex-Mex this side of the Rio Grande. Villa's is rated in Zagat, Texas Monthly, and other reputable publications. The restaurant opened after Octavio and Anita Avila prepared the same cuisine for their children for years. Because the owners are retired, you can be sure that your food is truly unique and made with love. Besides tacos, taco salads, enchiladas, chimichangas, flautas, and gorditas, you can find various delicious Mexican dishes here. 
Location: 3311 Sylvan Avenue, Dallas, Texas
Website: https://herrerascafe.net/
Phone: 214-954-7180
Store Hours: Mon-Fri 11am-9pm / Sat 9am-10pm / Sun 9am-9pm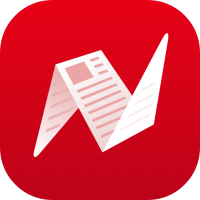 Which of these is your favorite? Mention your favorite Mexican resto in the comment section below!