Herson Rodriguez/Unsplash
It provides many mouthwatering options, from spicy burritos to refreshing margaritas to tacos and more. Mexican food is one of the world's most popular and delicious cuisines. These are some of the most popular Mexican restaurants in Pennsylvania if you're looking for an authentic restaurant. 
Check out these 5 best Mexican restaurants in Pennsylvania:
Distrito
Distrito Taqueria is a casual dining establishment located on the ground floor of the building. The entries to the menu for dinner were compiled skillfully by Chef Garces. Stacks of Lucha Libre masks and the chef's colorful collection of contemporary antojitos can be found on the upper floor. A pink and green hue is used on the walls. This restaurant specialized in Mexican street foods, hence its name, Distrito Federal (D.F.). Distrito is a celebration of Mexican culture and dishes for locals. More than 250 tequilas and 128 ounces of beer are stored in sugar skull beer towers.
Location: 3945 Chestnut St, Philadelphia, PA
Website: http://philadelphia.distritorestaurant.com/
Phone: (215) 222-1657
Store Hours: Tues-Sat 4-9 pm
Montezuma Mexican Restaurant 
Montezuma, the great Aztec leader at the time of the Spanish conquest, was the most familiar figure in Aztec history for many people. The Aztec king Montezuma II, or Montecuhzoma in Nahuatl (1480-1520), succeeded Ahuizotl from 1486 to 1502 and reigned during the Spanish invasion of Mexico. Montezuma believed that he was Quetzalcoatl, the Aztec god-king, when Hernando Cortez arrived in Mexico in 1519. A gift of gold and silver was presented to Cortez in response. In turn, Montezuma was held hostage by Cortez for fear of Aztec attacks on the outnumbered Spanish troops. 
Location: 225 Buford Avenue, Gettysburg, PA 17325
Website: https://montezumamex.com/
Phone: (717) 334-7750
Store Hours: Mon-Sat 11am-10pm / Sun 11am-9pm 
Picante Mexican Grill
Picante is one of Delmont's top restaurants/bars, a must for people living in or visiting the area. Food, drink, and atmosphere all top the list, from Chile Rellenos to flavored margaritas.
Picante Mexican Grille is a locally owned and operated Mexican restaurant located in Delmont, Pennsylvania, just east of Murrysville, Pennsylvania. Enjoy delicious Mexican food including burritos, chimichangas, quesadillas, tacos, tamales, enchiladas, fajitas, and many others! Have an original or flavored Margarita, or try one of our Mexican beers.
Location: 6543 State Route 22, Delmont, PA 15626
Website: https://picantegrille.com/
Phone: 724-461-7158
Store Hours: Mon-Thurs 11am-10pm / Fri-Sat 11am-10:30pm / Sun 11am-9pm 
La Calaca Feliz 
Transport both your mouth and your mind at La Calaca Feliz, an adorable eatery serving up the bitter flavor. Experience contemporary Mexican cuisine in a festive setting with excellent staff. Whether you come for a bite and an exceptional cocktail, linger over dinner or enjoy a truly unique brunch, this Philadelphia location is sure to make you a fan for life. 
In the Fairmount section of Philadelphia, you will find La Calaca Feliz, a contemporary Mexican restaurant. Mexican food is done in a modern way at our restaurant. We transform incredible produce, fish, and meat into the food you enjoy using fresh, high-quality ingredients.
Location: 424 South Bethlehem Pike, Fort Washington, PA
Website: https://www.cantinafeliz.com/
Phone: (215) 646-1320
Store Hours: Mon-Thurs 3–9pm / Fri 3–9:30pm / Sat 12–9:30pm / Sun 12–8pm
Tres Hermanos  
In addition to serving food, Tres Hermanos doubles as a grocer and restaurant. The food is fast, the prices are affordable, and the pizza is delicious (it's true). 
Anabel and Ricardo Ortiz have had such a long road to establish Tres Hermanos into the restaurant we know and love today. During the past 13 years, Tres Hermanos has evolved from a little Mexican grocery to a fantastic, authentic Mexican restaurant.
Location: Tres Hermanos, 712 S Cameron St, Harrisburg, PA 
Website: https://www.treshermanosharrisburg.com/
Phone: 717-233-2210
Store Hours: Mon-Thurs 9:30am–9pm / Fri-Sat 9:30am-9:30pm / Sun 9:30am-9pm 
Do you have any suggestions for restaurants to include on this list? Comment and let us know what you think.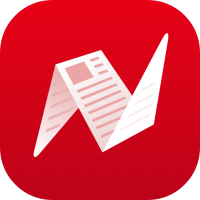 This is original content from NewsBreak's Creator Program. Join today to publish and share your own content.