Roberto Carlos Roman Don/Unsplash
Take a break from the summer festivities and dine at one of the best Mexican restaurants in Rhode Island! It's surprising how authentic this far north is. However, you'll also find restaurants serving California-Mexican-style food or TexMex, or their take on Mexican classics. 
Here are our 5 favorite Mexican restaurants in the Ocean State: 
Condesa Restaurante Mexicano 
Ernesto and Roberto Leon opened Condesa Restaurante Mexicano and Tequila Bar in 2015 to support their mothers and late father. As of 2015, Condesa has opened a restaurant on Quaker Lane in West Warwick, opening a second restaurant. Having been supported by their families and a great group of friends from Condesa, they will now open Santo Taco Taqueria and Cantina, bringing more of a street food feel to it. While enjoying good tequila, you can enjoy Mexican classics like pastor, barbacoa, and tamales.
Location: 970 Douglas Pike, Smithfield, RI 
Website: https://condesarestaurant.com/
Phone: (401) 349-3935
Store Hours: Mon-Thurs 11am-9:30pm / Fri-Sat 11am-10:30pm / Sun 11am-9pm 
Tio Mateo's Mexican Grille & Greenwich Bay Gourmet 
Tio Mateo's Mexican Grille & Greenwich Bay Gourmet is ideal for sipping on some sangria or a beer on a hot summer night, as it has windows that face Cliff Street. Every dish at Tio's is homemade, including the soups they serve each day. Your expectations won't be let down, whatever you choose.
Locally born, the owner feels a sense of community is one of the most important aspects of owning the business. It was important to him that people could go out to eat healthily, work, and hang out. Having a friendly space for meeting friends and business partners and being able to host larger gatherings was one of the things he designed.
Location: 70 Cliff Street, East Greenwich, RI 
Website: https://www.tios-gbg.com/
Phone: 401-886-1973
Store Hours: Mon-Sat 10 am-8 pm
El Rancho Grande 
You can be sure to get authentic Mexican cuisine at El Rancho Grande, which was opened in 2007 by owner Maria Meza and her son. Also, it doesn't come at a steep price. There are many people at this small and often crowded location. Get there early. 
The owners of the restaurant use only the freshest ingredients, often importing hard-to-find products from Mexico, so their restaurant offers traditional Mexican dishes at an affordable price. There are many festive events throughout the year that showcase conventional Mexican arts and entertainment.
Location: 311 Plainfield Ave., Providence RI
Website: http://elranchogranderestaurant.com/
Phone: (401) 275-0808
Store Hours: Daily from 10 am-10pm
Tallulah's Taqueria 
The chefs at Tallulah's put a twist on classic tacos while still retaining a traditional flavor. Pickled radishes, lime juice, and cilantro offer a clean taste and a tangy sweetness to the food. How about a bit of adventure? Tacos with beef lengua are tender and delicious. 
If you are in for the best Mexican experience of your life, you should visit Tallulah's Taqueria now! Book a table for you and your friends and family now! 
Location: 146 Ives St, Providence, RI
Website: https://www.tallulahstaqueria.com/
Phone: 401-272-8226
Store Hours: Tues-Sun 11 am-9 pm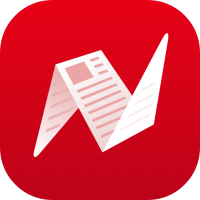 Diego's 
The events at Diego's keep you interested. We offer $5 taco nights on Thursday, $40 dinners for two on Sunday and $3 tacos on Mondays with trivia! You can also try Mexican brunch - try a burrito or torta con carne con breakfast. At Diego's, you will experience an authentic Mexican dining experience without the need to spend a lot of money! Here, you and your friends and family will have fun while satisfying your hunger for authentic Mexican food made by Mexican staff themselves!
Location: 11 Bowens Wharf, Newport, RI
Website: https://www.diegosnewport.com/
Phone: 401-619-2640
Store Hours: Mon-Thurs 11:30am–9:30pm / Fri 11:30am–10:30pm / Sat 9am–10:30pm / Sun 9am–10pm
Did we miss your favorite Mexican restaurant in Rhode Island? Please share them with us and let us know in the comment section below!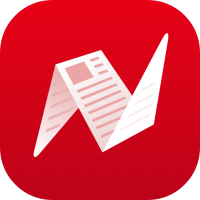 This is original content from NewsBreak's Creator Program. Join today to publish and share your own content.