Do you want to find tasty Mexican food in South Carolina? If you're looking for Mexican food in Palmetto State, you're in luck. If you've ever visited an authentic Mexican restaurant, you know that the experience is just as necessary as the meal itself. The best Mexican restaurants offer a unique dining experience at every turn, beginning with tortilla chips and salsa and fishbowl margaritas. 
A visit to one of these five best Mexican restaurants in South Carolina will give you the best taste this side of the border:
Fiesta del Burro Loco
At the Crazy Donkey Party, this fine-dining Mexican eatery, there is no shortage of excitement. Fiesta del Burro Loco has some of the biggest (and best) nacho platters you can imagine, along with a happy hour that is unmatched. Whether you choose patio dining or indoor dining, both will fully immerse and involve you in an experience you won't find anywhere else.
California Dreaming was first established in 1984 at Columbia, South Carolina's Union Station. With 14 unique locations under seven brands across the Southeast, our company has grown tremendously since then. Our menus feature high-quality, fresh ingredients and house-made items for casual dining and fine dining. We strive to provide each of our locations with dining experiences that far exceed our guests' expectations. Chophouse '47, Carolina Roadhouse, Gulfstream Café, and Chophouse New Orleans are among the restaurants that have received awards.
Location: 4617 N. Kings Hwy Myrtle Beach, SC
Website: https://centraarchy.com/
Phone: 843.497.9911
Store Hours: Sun-Thurs 11am-9pm / Fri-Sat 11am-10pm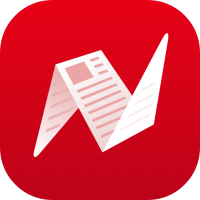 Los Amigos 
In the Upstate for over two decades, this elegant Mexican restaurant has satisfied appetites and made friends. Los Amigos, even in the name, which means "Friends" in English, exactly how the staff treats their guests. In addition to friendly service, this restaurant offers authentic Mexican food in a culturally rich environment.
The owners and staff of this restaurant care about the quality of their food and provide their customers with personal, hospitable service. As part of this beautiful community, they are proud to make your stay with us as enjoyable as possible. 
Location: 224 Hitec Road, Seneca, SC
Website: https://www.losamigosofseneca.com/scwelcome
Phone: (864) 885-0237
Store Hours: Mon-Thurs 11am-10pm / Fri 11am-10:30 pm / Sat 11:30-10:30pm / Sun 11:30am-10pm 
La Parrilla
La Parrilla has established a single location in Greenville, South Carolina. You'll find a full-blown fiesta every time you visit, along with traditional Mexican foods such as fajitas, quesadillas, burritos, nachos, enchiladas, and more. Nevertheless, what sets them apart from the rest is their excellent catering service that helps you transform any event into a fiesta.
Location: 1 Market Point Drive Greenville, SC
Website: https://laparrilla.com/
Phone: (864) 288-2004
Store Hours: Sun-Wed 11am-10pm / Thurs-Sat 11am-10:30pm
Papas and Beer 
Papa's & Beer serves a variety of traditional Mexican dishes prepared just like in the motherland along with its catchy name. But their best feature is the salsa bar, which features every flavor imaginable, including pumpkin spice! Alternatively, you might consider Greenville or Simpsonville if you are unable to make the trip to Anderson.
Location: 160 West Beltline Blvd., Anderson, SC
Website: http://papasandbeermexican.com/
Phone: (864) 222-4004
Store Hours: Daily from 11 am–9:30 pm
Habanero's Mexican Restaurant
Aside from their Mexican-inspired menu, Habanero's Mexican Restaurant also offers an enjoyable ambiance. There are not many Mexican restaurants around that offer fine, tasty meals at such a low price. This is especially true considering the excellent service. Additionally, they have the coldest beer in town! In addition to the Pawley's Island location, they have another that is equally outstanding.
Location: 10799 Hwy.707 Unit 7Murrells Inlet, SC
Website: http://habanerosrestaurant.com/
Phone: (843) 748-9026
Store Hours: Daily from 11 am-9 pm
Let us know how your dining experience went with these restaurants! Hit the comment section below!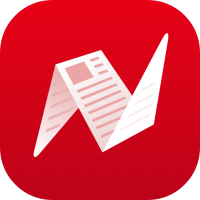 This is original content from NewsBreak's Creator Program. Join today to publish and share your own content.