South Dakota restaurants won't disappoint those who love Mexican food. Although the Midwest isn't known for its Mexican food, these restaurants here are amazing. Whether you're looking for tacos, burritos, or enchiladas, you'll never go hungry here.
Take a bite at one of these 5 best Mexican food restaurants in the state!
¿Que Pasa?
¿Que Pasa?'s 52-label selection of tequila helps compliment the restaurant's authentic Mexican specialties such as carne asada, enchiladas, burritos, and tacos. A rooftop cantina and an outdoor patio offer a laid-back vibe reminiscent of Mexico's beaches, as well as fish tacos and street tacos, street tacos, and carne asada burritos are local favorites. There are several vegetarian options in addition to fajitas, quesadillas, hamburgers, and burritos.
Having great ingredients and preparing them with passion is the key to great-tasting food. With their menu, you will find classics such as carne asada, enchiladas, and burritos alongside new and exciting dishes.
Location: 502 Main Street - Rapid City, SD
Website: https://www.quepasarc.com/
Phone: 605-716-9800
Store Hours: Daily from 11 am-9 pm
Azteca Mexican Restaurant
One of Sioux Falls's most popular Mexican restaurants, Azteca's, offers enormous portions, tasty food, and a festive atmosphere. Specialties include carne asada, molcajete, ranchera quesadillas, Aztec chicken, shrimp al mojo, asada burritos, and fajitas. Large margaritas are available at a reasonable price. Vegetarian food can be ordered. Churros and fried ice cream are among the dessert options. Sopapillas, apple chimichangas, and sopapillas are also available.
Location: 2502 Fox Fun Parkway, Yankton, SD
Website: http://www.azteca-sd.com/
Phone: (605) 260-1701
Store Hours: Daily from 11 am-10pm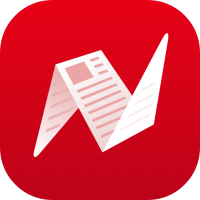 Corona Village
Only fresh ingredients are used in the preparation of dishes at Corona Village. These large meals will never leave you hungry. Among the many menu items they offer are nachos and stuffed chili peppers, veggie burgers, beef dishes, unique dishes, seafood dishes, tostadas, salads, and more. It is impossible not to find something you like in Mitchell's Corona Village!
All meals at Corona Village Mexican Restaurants are freshly prepared each day using high-quality ingredients to ensure superior taste. All meals are prepared to order, so you get what you exactly want.
Location: 1101 S Burr St, Mitchell, SD
Website: https://www.coronavillagemex.com/
Phone: 605-996-9391
Store Hours: Mon-Thurs 11am–9:30pm / Fri-Sat 11am–10pm / Sun 11am–8:30pm
Giliberto's
You can satisfy your midnight taco craving at Giliberto's taco bar, which is open 24 hours a day. Fresh food is prepared daily by experienced chefs with quality ingredients. Breakfast, tacos, burritos, combination plates, unique offerings, tostadas, seafood, tortas, enchiladas, and desserts are provided. In addition to vegetarian options, there are also three-bean tacos, enchiladas, burritos, quesadillas, etc. There are seventeen varieties of tacos on the menu, with the most popular being the carne asada taco, the chorizo taco, the shredded beef taco, and the pollo asada taco. Traditional Mexican desserts like fried ice cream, churros, and Arroz con Leche are available. If you're looking for authentic Mexican food in South Dakota, head to Giliberto's.
Location: 3603 E 10th St., Sioux Falls, SD
Website: https://www.gilibertosno2.com/
Phone: (605) 274-2282
Store Hours: Daily from 9 am-12 am
El Tapatio
El Tapatio offers excellent food, great prices, and a welcoming atmosphere. There are appetizers, fajitas, beef dishes, chicken dishes, enchiladas, seafood, burritos, salads, dinner combos, tostadas, and dessert options. There are plenty of vegetarian options. Among the most popular dishes is the Mesquite fried fajita, ranchero steak, enchiladas poblanas, and cornbread-stuffed chicken burrito. The dessert menu includes fried ice cream, flan, sopapillas, apple chimichanga, churros, and flamed bananas.
Location: 616 N Splitrock Blvd - Brandon, SD
Website: http://www.eltapatio-sd.com/
Phone: (605) 582-8177
Store Hours: Daily 11 am-10pm
In the comment section below, let us know which is your favorite Mexican restaurant in South Dakota!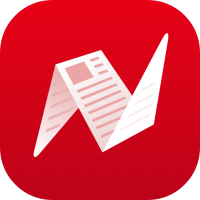 This is original content from NewsBreak's Creator Program. Join today to publish and share your own content.