José Ignacio Pompé/Unsplash
The American culinary canon includes barbecue as one of its pillars. Despite being seasoned with the aspiration for freedom, barbecue was created by those who could not experience freedom on Independence Day for nearly a century. Here are our top five barbecue spots in Arizona.
1. Little Miss BBQ, Phoenix, Arizona
Couple Scott and Bekke Holmes got their start competing in the barbecue competition. Their brisket won first prize, and they have been hooked ever since. In Phoenix, Little Miss BBQ offers Central Texas-style 'cue influenced by Austin's great joints. It specializes in brisket, sausage, turkey, and pork, just like in the Lone Star State. Thursday is when the Holmeses' pastrami special draws an even longer line from locals.
In 2014, Scott and Bekke Holmes' Little Miss BBQ in Phoenix exploded onto the scene with a spectacular amount of enthusiasm, with customers waiting in the sweltering heat, surrounded by the scent of oak smoke, hoping to sample the best brisket between Los Angeles and the Texas Hill Country.
Location: 8901 N 7th St, Phoenix, AZ 85020, United States
Website: https://www.littlemissbbq.com/
Phone: +1 602-314-6922
Store Hours: Tue-Sat 11am-7pm, Sun 11am-3pm
2. Bigfoot BBQ Restaurant & Catering, Flagstaff, Arizona
According to their website, they provide just thoughtful consideration, nothing fancy or extravagant. It offers classic sides like homemade mac and cheese, fried okra, and baked beans, as well as excellent beef brisket or pulled pork. Furthermore, Bigfoot has something for vegetarians as well. They have a non-meat barbecue as proof that everybody is welcome. Finally, an inclusive barbecue.
You can order a variety of comfort food and a variety of meat dishes here. Other truck stop creations on Bigfoot's menu include the smokin' bulldog. A beef and onion hot dog with cheese slathered on top.
The small restaurant is located in the Old Town Shops in Flagstaff. Bigfoot is worth hunting for, no matter how challenging it may be to locate.
Location: n the Old Town Shops, 120 N Leroux St, Flagstaff, AZ 86001, United States
Website: bigfootbbq.com
Phone: +1 928-226-1677
Store Hours: Wed-Sun 11:30am-9pm
3. BrushFire BBQ Co., Tucson, Arizona
Meaty madness is the specialty of Brushfire BBQ. No, that's not exaggerated. You can choose between two sizes of Brushfire's meals. Any of their reasonably-priced meats will not disappoint. Ribs, however, are the most prominent. Your choice of sauce goes on top of dry-rubbed, slow-smoked chicken. Brushfire offers a wide variety of sauces that range from sweet to hot. If you don't like hot sauce, you can use sweet molasses, smoky chipotle, sweet or bold, or even hot sauce.
Location: 2745 N Campbell Ave, Tucson, AZ 85719, United States
Website: https://www.brushfirebbq.com/
Phone: +1 520-624-3223
Store Hours: Mon-Sun 11am-9pm
4. Can't Stop Smokin' BBQ, Chandler, Arizona
Can't Stop Smokin' BBQ offers healthy competition to Rudy's Country Store and Bar-B-Q in the Valley BBQ scene. Among Can't Stop Smokin's premium meat choices are sirloin tri-tip, sliced brisket, and turkey breast. In addition to purchasing them by the pound, you can also purchase them in sandwiches or combinations with homemade side dishes. Desserts are also available at Can't Stop Smokin'. Dessert options include cobblers, fresh pies, ice cream, and cookies.
Location: 7250 W Chandler Blvd, Chandler, AZ 85226, United States
Website: cantstopsmokinaz.com
Phone: +1 480-398-4827
Store Hours: Sun-Thu 11am-8pm, Fri-Sat 11am-9pm
5. Pork on a Fork BBQ and Catering Deer Valley, Phoenix, Arizona
Pig on a Fork might be a local restaurant, but it's quite well known nationwide. Several publications, including USA Today and Cooking Channel, have covered it. There are unique items on the menu at this acclaimed barbecue joint. In addition to barbecue bowls, samplers, and burritos, you can also try their tender meats. Smoking their meat overnight for 15 hours is how Pork on a Fork adds an extra layer of tenderness to their meats. Also offered are three types of barbecue sauces: moist, smoky, and spicy mustard glaze, as well as crazy J's hot sauce.
Location: 1515 W Deer Valley Rd, Phoenix, AZ 85027, United States
Website: https://www.porkonafork.com/
Phone: +1 623-434-1794
Store Hours: Tue-Thu 11am-6pm, Fri-Sat 11am-8pm, Sun 11am-3pm
American history is replete with stories about grilling. Many people have experimented and innovated to find the best way to grill juicy cuts of meat without burning them or the surrounding area throughout history. Grilling is perfected in the restaurants above to suit every palate.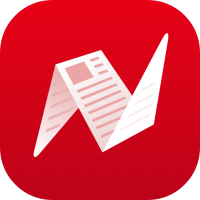 This is original content from NewsBreak's Creator Program. Join today to publish and share your own content.