The American love affair with grilling has a long history and continues way beyond 2021. Many years ago, this relationship began and has grown rapidly. The art of grilling has become a year-round lifestyle choice amid the popularity of cooking outdoors on the grill. Over time, the culinary arts evolved over a fire, and grilling has become a popular choice year-round.
How come Americans enjoy grilling so much? There are many reasons for this. For some, grilling is their way to relieve stress. Flames calm them in the backyard, where they can escape. Some barbecues bring back memories. Grilling is a time machine to childhood memories. Many people grill simply because they enjoy it. As the juices drip on the coals, the sizzle rises from the grates. We have compiled a list of Arkansas' top BBQ restaurants.
1. McClard's Bar-B-Q Restaurant, National Park, Arkansas
Former President Bill Clinton is a big foodie. Health issues have forced him to eat a primarily plant-based diet. During the president's meat-eating days, McClard's barbecue remained his favorite barbecue place to this day - and it still is. During the Clinton administration, McClard's barbecue was served at Camp David and Air Force One to dignitaries and staff. The third-generation McClards serve 7,000 pounds of hickory-smoked beef, pork, and ribs a week. The famous vinegar-and-tomato mix is available on dry or wet plates.
For McClard, losing relevance doesn't seem to be a threat. The famous tamale spread and ribs are a must.
Location: 505 Albert Pike Rd, Hot Springs National Park, AR 71913, United States
Website: https://www.mcclards.com/
Phone: +1 501-623-9665
Store Hours: Tue-Thu 11am-7pm, Fri-Sat 11am-8pm
2. Jones Bar-B-Q Diner, Marianna, Arkansas
The restaurant first opened in the early 20th century, making it one of the oldest Black-owned restaurants in the country. It's a long time since Jones took over his father's position, well before most of us were even born.
There are three key ingredients for hickory and oak-smoked pork shoulder that have made the restaurant a wild success since 1968: a cinder block pit, piles of wood, and patience. A pork sandwich topped with a mustard-tinged slaw, served on basic white bread, is one of America's finest. Plan a visit to this place-it's an easy drive for both Memphis and Little Rock to get here-and then you'll want to come back to it again and again.
Location: 219 W Louisiana St, Marianna, AR 72360, United States 
Website: Not Available
Phone: +1 870-295-3807
Store Hours: Mon-Sat 7am-1pm
3. Sim's Bar-B-Que, Little Rock, Arkansas
Since 1937, Sim's has been a Little Rock institution. It has three locations. It's not fancy, but its red and white tablecloths and friendly staff are a hit with customers. The question is, what to order? Sandwich served with sweet and tangy sauce and any of its meats (pork ribs, chopped pork, chopped beef, smoked sausage, or bologna).
Location: 1307 John Barrow Rd A, Little Rock, AR 72205, United States
Website: places.singleplatform.com
Phone: +1 501-224-2057
Store Hours: Mon-Thu 11am-9pm, Fri-Sat 11am-10pm
4. Whole Hog Cafe, Bryant, Arkansas
Whole Hog BBQ's barbecue masters have won top awards in competitions worldwide for their smoked meat. Their restaurant fare is a little more exclusive than what you'll get at competitions, but they still serve up a delicious meal, complete with a choice of 6 different, famous sauces.
In this relaxed and comfortable atmosphere, you can let your inner barbecue monster loose. 
Location: 5309 AR-5, Bryant, AR 72022, United States
Website: https://www.wholehogcafe.com/
Phone: +1 501-653-2244
Store Hours: Sun-Thu 11am-8pm, Fri-Sat 11am-9pm
5. Smokin' Buns, Jacksonville, Arkansas
Smokin' Buns' menu offers various items, from traditional meat to pigskin (potato skins with pulled pork) and piggie pie (Fritos topped with smoked beans and pork). In addition to catfish, shrimp, and salmon platters, you'll find battered fries, hush puppies, and coleslaw. According to an Arkansas Times review, people even compared Smokin' Buns' brisket to Austin's famous barbecue.
Location: 25401 AR-107, Jacksonville, AR 72076, United States
Website: http://www.smokinbuns.net/home.html
Phone: +1 501-988-2867
Store Hours: Wed-Sat 10:45am-8:30pm
Humanity has long been fascinated by fire, often with painful results. A world-famous cooking style developed by playing with fire was one of the positive outcomes.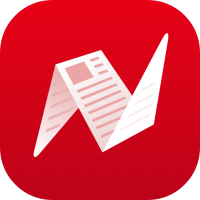 This is original content from NewsBreak's Creator Program. Join today to publish and share your own content.