Whether you're looking for a rustic atmosphere or a chic, upscale spot for a prime cut of beef, Washington State has it all. The first-class steakhouses in Washington have everything you want, from a juicy sirloin to a T-bone. Our top 5 picks are listed below. 
1. JaK's Grill (West Seattle), Seattle, Washington
There is nothing better than steak at JaK's Grill, specializing in beef raised on corn-fed pastures in Nebraska. The beef is dry-aged for 28 days or wet-aged for 28 days, depending on the cut to achieve the best flavor. They serve salads, vegetables, mashed or steamed potatoes, and hot bread with all dinner entrees.
There is a variety of dry-aged New York strips and Porterhouse cuts that are 24 to 36 ounces. For more flavor, diners can add bearnaise, béchamel, demi-glace, or sauce au poivre sauce as toppings.
JaK's also offers a variety of seafood entrees. From lobster mac and cheese to creamy crab-stuffed halibut, ancho-chili spiced grilled prawns, to prawn scampi.
You can also find lighter options on the menu. Some of the items available include sweet pea ravioli, grilled chicken dinners, and veggie skewers.
Location: 4548 California Ave SW, Seattle, WA 98116, United States
Website:  jaksgrill.com
Phone: +1 206-937-7809
Store Hours: Mon 4pm-9pm, Tue-Thu 11am-2pm/4pm-9pm, Fri-Sat 11am-2pm/4pm-10pm, Sun 10am-2pm/4pm-9pm
2. Metropolitan Grill, Seattle, Washington
This classic steakhouse epitomizes the classic steakhouse aesthetic. There are dark, elegant accents, including fine hardwoods and roomy booths, and, of course, white tablecloths. Chef Eric Hellner personally selects the steaks at Metropolitan.
Featuring perfected dry aging techniques and precise quality control, each Double R Ranch Prime steak stands out. Metropolitan serves filet mignon, the number one seller there, and top sirloin, Porterhouse, Delmonico, ribeyes, and "long bone" ribeyes. Their dry-aging processes and proprietary seasonings ensure moist and flavorful beef.
In addition to the skirt steak, a Wagyu sirloin tip is offered at lunch. You can also order fish and chips, a turkey sandwich, or a prime New York steak sandwich at lunch.
Location: 820 2nd Ave, Seattle, WA 98104, United States
Website: www.themetropolitangrill.com
Phone: +1 206-624-3287
Store Hours: Mon-Sun 5pm-9:30pm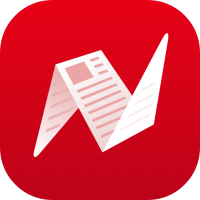 3. Daniel's Broiler, Bellevue, Washington
Menu items range from classic steakhouse dishes to new twists on old favorites. On the appetizer menu, for example, some items have been updated by a creative chef. Garlic Hollandaise dipping sauce is served along with crisp artichoke hearts. With bacon-wrapped scallops and a Sambuca butter sauce, they are grilled. A roasted pineapple chili dipping sauce is served with coconut-fried mini lobsters.
In addition to steaks, chops, and prime rib, Daniel's Broiler offers garlic mashed potatoes and jumbo-baked potatoes. They offer a wide range of steaks, including 16-ounce ribeyes and 20-ounce bone-in Delmonicos. Additionally, you can choose from Australian lamb chops, pork rib chops, or veal rib chops. USDA prime rib is also available, but there is a limited supply.
There are two or more guests per side dish at Daniel's Broiler, which is great. Steamed jumbo asparagus, lobster mac and cheese, and lobster mashed potatoes are also available.
Location: 10500 Northeast 8th Street Unit BP2101, Bellevue, WA 98004, United States
Website: schwartzbros.com
Phone: +1 425-462-4662
Store Hours: Mon-Sun 3pm-9pm
4. The Melrose Grill, Renton, Washington
This steakhouse ticks all the boxes of a classic steakhouse. The restaurant is located in a historical building dating back 120 years, complete with an original bar and a charm you won't soon forget. Its atmosphere is only part of what makes Melrose Grill so special. In addition, you'll find world-class hospitality as well as incredible food. The salad, black-eyed peas, and corn are great starters. For the main course, we recommend their classic filet mignon paired with a glass of wine.
Location: 819 Houser Way S, Renton, WA 98057, United States
Website: melrosegrill.com
Phone: +1 425-254-0759
Store Hours: Mon-Thu 5pm-9pm, Fri 5pm-10pm, Sat 4pm-10pm, Sun 4pm-9pm
5. Churchill's Steakhouse, Spokane, Washington
Churchill's in Spokane offers luxury dining with fine dining flair and award-winning service for steak dinner lovers. Located in Washington, DC, this steakhouse lives up to its name and serves some of the best steaks around. Aside from the mouth-watering appetizers and great wine list, there is plenty to make your steak feast complete. If you're getting oysters on the half shell, start with a jumbo lump crab cocktail. Follow that with a whisky or wine to go along with their expertly grilled porterhouse.
Location: 165 S Post St, Spokane, WA 99201, United States
Website: churchillssteakhouse.com
Phone: +1 509-474-9888
Store Hours: Mon-Thu 4pm-10pm, Fri-Sat 4pm-11pm, Sun 3pm-9pm
The steakhouse scene in Washington State is one of the best on the west coast. You can choose from upscale restaurants or old-school churrascarias, both offering amazing meals. Try one of our picks above if you are a local to Washington or planning a visit.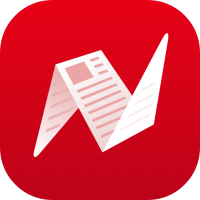 This is original content from NewsBreak's Creator Program. Join today to publish and share your own content.