The people of Vermont know a thing or two about steak. The Green Mountain State has some rocking steakhouses and restaurants serving up only the best cuts of meat. Following is a list of Vermont's prime cuts and where to eat them! 
1. The Publyk House, Bennington, Vermont
Upon entering the dining room, you will be warmed by the brick hearth and smell the aroma of home-cooked food. A wide selection of comfort foods is on the menu, including baked New England cod, Blue Ox New York strip steak, and slow-cooked prime rib. All guests can enjoy a bountiful salad bar, fresh honey-wheat bread, and whipped maple butter. Additionally, the Mount Anthony dining room offers stunning views.
Location: 782 Harwood Hill Rd, Bennington, VT 05201, United States
Website: https://www.thepublykhouse.com/
Phone: +1 802-442-7500
Store Hours: Mon-Sat 5pm-8pm, Sun 4pm-8pm
2. Guild Tavern, Burlington, Vermont
Philip Clayton, the Guild Tavern and chef-owner of several Vermont fine dining restaurants who prides himself on using only the best ingredients available, has fashioned his wood-fired pit as the centerpiece of the kitchen at his establishment. A 15-minute drive from the restaurant, LaPlatte River Angus Farm offers beef cooked over Vermont hardwood. The meat shines with flavor when grilled. The restaurant also serves steaks, rib-eyes, fillets, and burgers, and sirloin for two carved tableside.
Location: 1633 Williston Rd, South Burlington, VT 05403, United States
Website: guildtavern.com
Phone: +1 802-497-1207
Store Hours: Tue-Thu 4pm-9pm, Fri-Sat 4pm-9:30pm
3. Fire & Ice, Middlebury, Vermont
The Fire & Ice steakhouse is the place to go if you want a casual and atmospheric dinner. They serve delicious steaks and offer a cozy country atmosphere with items such as a 1921 motorboat, WW1 plane propellers, and many family photos. A family-owned restaurant since 1974, this community steakhouse is one of the best in town. Start with their black bean soup before selecting your steak - we recommend the cult-favorite prime rib grilled over an open flame.
Location: 26 Seymour St, Middlebury, VT 05753, United States
Website: fireandicerestaurant.com
Phone: +1 800-367-7166
Store Hours: Wed-Fri 4pm-8pm, Sat-Sun 12pm-8pm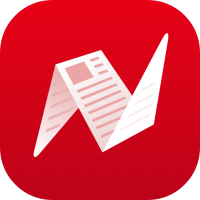 4. E B Strong's, Burlington, Vermont
Burlington is a laid-back college town with an abundance of casual pubs, cafes, and restaurants. When EB Strong's opened its doors in 2012, that began to change. Located in a beautifully restored former department store building on Church Street, this dining destination features all the classic steakhouse elements, such as rich mahogany, marble, and gleaming tiles. Among the menu items is corn-fed Midwestern-sourced USDA prime beef aged at least 21 days and trimmed in-house. Several California-centric wines are available by the glass and the cuts, as well as a number of bottles.
Location: 10 Church St, Burlington, VT 05401, United States
Website: ebstrongs.com
Phone: +1 802-497-1214
Store Hours: Tue-Thu 5pm-9:30pm, Fri-Sat 5pm-10pm
5. J Morgan's Steakhouse, Montpelier, Vermont
Located in the elegant Capitol Plaza Hotel Montpelier, J Morgan's is the perfect place to enjoy a delicious steak, a welcoming atmosphere, and world-class service. Whether it's their famous garlic bread or calamari, their appetizers are sure to get your evening started. Then you can move on to your steak or chops. A house sirloin is highly recommended, but a Montreal ribeye is equally tasty.
Among the top Montpelier restaurants in the so-called culinary city is J. Morgan's Steakhouse, which caters to hotel guests and the locals. The best steaks in the area are aged in-house, and the freshest seafood is served and homemade desserts. You'll come back to J.Morgan's Steakhouse because of our expertise with wine and a great selection of martinis and seasonal drinks.
Location: 100 State St, Montpelier, VT 05602, United States
Website: https://jmorgans.com/
Phone: +1 802-223-5222
Store Hours: Tue-Thu 11am-8pm, Fri-Sat 11am-9pm
Do you feel like treating yourself to some delicious steak and cocktails? Whether you want to commemorate an occasion or just want to enjoy some good company and good food, you will not be disappointed. Diners have a choice of different dining establishments to choose from, whether they prefer a casual country-style restaurant or an elegant fine dining establishment.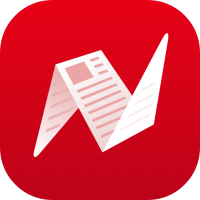 This is original content from NewsBreak's Creator Program. Join today to publish and share your own content.