Pablo Merchán Montes/Unsplash
Steaks are life-changing when they are good. This is why no meat lover should forego indulging in a succulent chunk of beef for too long. The great thing about Utah is that many excellent steakhouses will make your taste buds happy. Below are 5 of the best!
1. Log Haven, Salt Lake City, Utah
The scenic backdrop of Millcreek Canyon complements this restaurant's sophisticated cuisine. Originally constructed in the 1920s, it was designed like a skier's haven, with nature playing a major role both inside and outside. Changing the menu seasonally enhances the natural setting while maintaining the romantic feel and ambiance of fine dining. As well as the blackened bison teres major steak with cipollini onion and candied pancetta, we enjoyed the honey-grilled organic chicken, and smoked duck served over serrano chile pasta in chipotle butter. You should save room for the huckleberry tart and then stroll around the pond after dinner to burn calories.
Location: 6451 Mill Creek Canyon Rd, Salt Lake City, UT 84109, United States
Website: log-haven.com
Phone: +1 801-272-8255
Store Hours: Mon-Sun 5:30pm-9pm
2. Spencer's for Steaks and Chops, Salt Lake City, Utah
Guests of Spencer's are reminded that there was a time when quality mattered as they sit in oversize booths, sip single-malt scotch, and don business suits. Business transactions were once conducted over fine wine and USDA Prime meat when men were gentlemen. Whether it be the crusty crowns of the onion soup or the broiled beefsteak tomatoes, the cooking here does not disappoint. The lamb chops, the ribeye, and the NY steaks at Spencer are grilled rather than broiled and prepared for your preferences. The dinner salad will start your meal, but then you can choose from a la carte options. The fries are worth the indulgence, so make sure someone orders them. While the hotel's service is generally excellent, you might run into an occasional glitch during convention times. The hotel's location does have its disadvantages when it comes to crowd control.
Location: 255 S W Temple, Salt Lake City, UT 84101, United States
Website: https://www3.hilton.com/en/hotels/utah/hilton-salt-lake-city-center-SLCCCHH/dining/spencers.html
Phone: +1 801-238-4748
Store Hours: Tue-Sat 4pm-10pm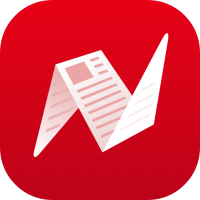 3. Rusty's Ranch House, Cedar City, Utah
Rusty's offers fresh, home-style cooking in Cedar City, which feels like a proper ranch house. Enjoy great steaks, seafood, and BBQ at Rusty's while taking in scenic mountain views. Menu selections are plentiful, and this implies picky eaters should be satisfied. You can load up your sweet potato with brown sugar and marshmallows, and the steak and coconut shrimp make a great pairing. As if you were eating dessert with your dinner!
Location: 2275 UT-14, Cedar City, UT 84720, United States
Website: https://rustysranchhouse.com/
Phone: +1 435-586-3839
Store Hours: Mon-Sat 5pm-10pm
4. Fleming's Prime Steakhouse & Wine Bar, Salt Lake City, Utah
The Gateway Mall's Fleming's Prime Steakhouse & Wine Bar is the exception to the rule when it comes to feeling like a link in a chain of restaurants. In the dim lighting, cherry wood accents, and camel-and-rose faux paint walls, the clientele is seated at large tables and seems refreshingly sophisticated. Servers serve à la carte steakhouse standards such as thick (but sometimes bland) filet mignon and sides of huge onion rings and sautéed medleys of mushrooms. Wine by the glass is available in more than 100 restaurants in Utah, an anomaly compared to the lengthy menu. If you're still hungry, you might like a slice of decadent chocolate turtle pecan pie topped with fresh Chantilly cream.
Location: 20 400 W #2020, Salt Lake City, UT 84101, United States
Website: flemingssteakhouse.com
Phone: +1 801-355-3704
Store Hours: Mon-Sat 4pm-10pm, Sun 4pm-9pm
5. The Foundry Grill, Sundance, Utah
You will find the 'wow factor' at The Foundry Grill if you are looking for a steak restaurant in Utah. This beautiful space is in harmony with its surroundings in the mountains and pays homage to the first people to settle here. Featuring wooden floors, large windows, and furniture, it provides a feeling of being outdoors. There is a variety of food available for breakfast, lunch, and dinner at Foundry Grill made from fresh, seasonal ingredients. The dinner menu offers steaks including ribeyes, New York strips, filet mignons, buttermilk mashed potatoes, grilled broccolini, and more. 
Location: 8841 N Alpine Loop Rd, Sundance, UT 84604, United States
Website: places.singleplatform.com
Phone: +1 866-932-2295
Store Hours: Mon-Wed 11:30am-4pm/5pm-9:30pm, Thu 8am-10am/11:30am-4pm/5pm-9:30pm, Fri-Sat 8am-10am/11:30am-4pm/5pm-10pm, Sun 10am-4pm/5pm-9:30pm 
There are many sizzling steakhouses in Utah. The Beehive State has a restaurant to suit every taste and budget, from fine dining to more laidback establishments. Do not skip tasting the best steakhouses in Utah, whether you crave ribeyes or t-bones, sirloins, or fillets.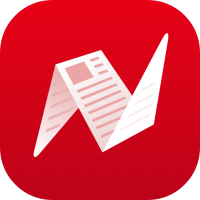 This is original content from NewsBreak's Creator Program. Join today to publish and share your own content.