Alexandru-Bogdan Ghita/Unsplash
Steak and South Dakota are a great combination. A variety of top-quality steakhouses are located throughout South Dakota, illustrating the state's excellent beef. Whether you're looking for a locally farmed cut of meat or dishes from around the globe, you'll always be satisfied at these 5 great steakhouses in the Mount Rushmore State.  
Among the restaurant's offerings are the world's best steaks. South Dakota has plenty of steakhouses to choose from for those who wish to indulge themselves or celebrate a special event. Our upscale eateries and saloon-esque taverns are sure to please.
1. Dakotah Steakhouse, Rapid City, South Dakota
Rapid City has Dakota Steakhouse, which serves delicious steaks! Their succulent steaks are aged for up to 35 days before cutting from corn-fed Black Angus! Their most popular cuts are Cowboy Bone-in Rib-Eye, Dry Aged Prime Rib, and very tender Filet Mignon, but they have a variety of other extremely savory steaks available as well. There are also grilled or smoked Buffalo Rib-Eyes, lamb chops, walleye, and elk ravioli on the menu! Our wine pairing suggestions are free of charge. The burgers served here are some of the most unique and tasty in town. It's a state dessert, kuchen with berries, that must be tried here.
Black Hills' roots are at the heart of Dakota Steakhouse. Steaks may be the specialty here, but there's also buffalo, walleye, and elk on the menu. For the steaks, only the best quality beef is used, from USDA prime to choice grades. For a minimum of 30 days, all are aged on-site. Infrared broilers sear all the juices in their special, high-temperature broilers. There are numerous steaks available at Tender. They include top sirloin, flat iron, dry-aged prime ribeye, Kansas City strip, cowboy bone-in ribeye, filet mignon, and Coulotte.
Location: 1325 N Elk Vale Rd, Rapid City, SD 57703, United States
Website: dakotahsteakhouse.com
Phone: +1 605-791-1800
Store Hours: Mon-Sat 4pm-10pm
2. Deadwood Legends Steakhouse, Deadwood, South Dakota
Deadwood Legends Steakhouse boasts an environment that blends classic style with a historical Wild West feel. Wild Bill Hickok, Calamity Jane, and other famous men are remembered in the restaurant's history. Angus beef is hand-cut and aged 21 days minimum. Steak options include a 10-ounce center-cut sirloin, 12-ounce New York strip, 16-ounce rib eye, seven-ounce filet, or bone-in prime rib. You can choose between salad, soup, or side dish with each. 
Location: 709 Main St, Deadwood, SD 57732, United States
Website: https://www.silveradofranklin.com/food-drink/legends-steakhouse.html
Phone: 605-578-3670
Store Hours: Sun-Thu 5pm-9pm, Fri-Sat 5pm-10pm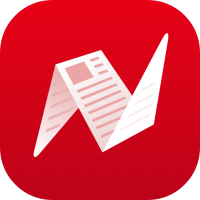 3. Longhorn Steakhouse, Rapid City, South Dakota
Rapid City's Longhorn Steakhouse offers legendary steaks, as well! The Porterhouse for two, New York strip and Fire-grilled T-bone all taste incredible, but they're the best! A selection of Wild-caught Swordfish steak, Cowboy pork chops, and Red-rock Grilled shrimp are also available. You must try the Seven-Pepper Sirloin Salad! It is also possible to get root beer from the IBC or bottomless flavored tea. You must try the chocolate banana bread pudding and molten lava cake!
Location: 1510 Eglin St, Rapid City, SD 57701, United States
Website: https://www.longhornsteakhouse.com/
Phone: +1 605-342-2321
Store Hours: Mon-Sun 11am-10pm
4. Morrie's Steakhouse, Sioux Falls, South Dakota
Enjoy handcrafted cocktails and succulent steaks at Morrie's Steakhouse. A selection of dry-aged premium steaks is available, including Morrie's ribeye steaks, bacon-wrapped filet mignons, buffalo tenderloins, and New York strip loin steaks. There are several bone-in menu items, including bone-in tenderloin, 20-ounce Morgan Ranch wagyu, and Berkshire bone-in pork chop. We offer chimichurri, creamy horseradish, Morrie's house sauce, béarnaise, herb bordelaise, brandy peppercorn, steak sauce, and smoked blue cheese fondue. 
Location: 2507 S Shirley Ave, Sioux Falls, SD 57109, United States
Website: https://www.morriessteakhouse.com/
Phone: +1 605-362-8125
Store Hours: Mon-Sat 5pm-9pm
5. Steerfish Steak & Smoke, Spearfish, South Dakota
Over hickory wood, Steerfish Steak & Smoke grills hand-cut certified premium beef. There are historical photo prints, wooden bison head mounts, and rustic memorabilia in the atmosphere that evokes South Dakota's tumultuous past. Among the menu items are the Gun Barrel top sirloin, the Mercantile Baseball Cut, the Queen City rib eye, Shorty's New York strip, and the Dakota filet mignon.
Location: 701 N 5th St, Spearfish, SD 57783, United States
Website: https://www.facebook.com/steerfish/
Phone: +1 605-717-2485
Store Hours: Mon-Thu 11am-9pm, Fri-Sat 11am-10pm, Sun 11am-9pm
Steaks can be easily found in South Dakota since it has a wide variety. Enjoy mouthwatering, mouthwatering steaks on these restaurants' meaty menus. If you're looking for an authentic steakhouse, check out these 5 places.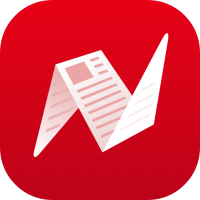 This is original content from NewsBreak's Creator Program. Join today to publish and share your own content.